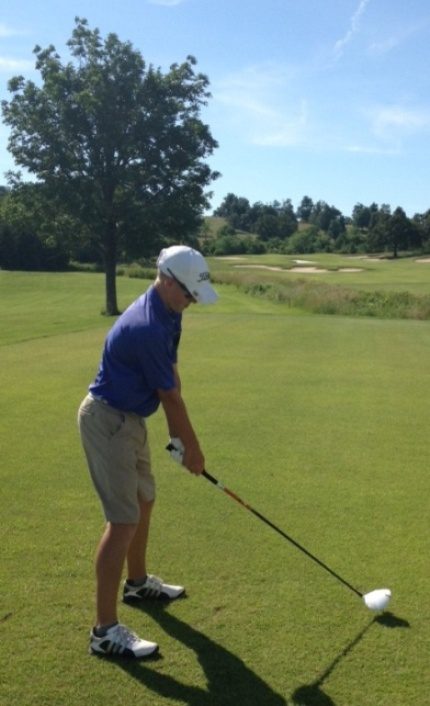 17 Jul 2013

Local golfers prepare for ASGA Junior Match Championship

by Donna Lampkin Stephens

Conway golfers will be among the favorites when the Arkansas State Golf Association's junior circuit nears its finale with the ASGA Junior Match Play Championships next week.

But any number of golfers from the 501 should be in contention at Eagle Hill Golf and Athletic Club in Little Rock Monday, July 22, through Thursday, July 25. The Conway Country Cub Junior Stroke will wind up the junior schedule Monday, July 29, and Tuesday , July 30.


Conway's Whit Parker, 14, won the 50th ASGA Junior Boys Stroke Play Championship at Big Creek Country Club in Mountain Home last month. He will be one to watch in the 45th Junior Boys Match Play Championship.
Conway's Casey Ott, 12, won the 15th ASGA Junior Girls Stroke Play Championship at the Country Club of Little Rock earlier this month. She will be among the favorites in the 15th Junior Girls Match Play Championship.
"This year was the first year I could compete for that," said Parker, who said he had won his age division at the Junior Stroke four consecutive years. "It was very cool to win it my first year. It's a bigger tournament, kind of like a juniors major."

And the Junior Match is the other major.

Qualifying rounds for the 64-player boys bracket and the 16- or eight-player (depending on number of participants) girls bracket will begin with an 8:30 a.m. shotgun start on Monday, July 22. The boys will play double rounds of match play Tuesday through Thursday with the championship set for Thursday afternoon.

The girls tournament will conclude Wednesday, July 24.

Parker, who will be a freshman at Conway High in the fall, said he hoped to be the favorite.

"I need to get my game ready and keep it sharp," he said. "I've played a lot this summer, and I will play tournaments at Harrison (the Tom Millikin Memorial) and Cabot (Randy Beaver Memorial) to get prepared for the Match Play."

He has been playing since he was 8 or 9, he said. He has attended Conway Christian but will make the switch to CHS this fall.

"I'm excited to be on the team," he said.

Ott became the third 12-year-old to win the ASGA's Junior Girls Stroke when she birdied her final four holes to take a two-stroke win. She will be an eighth-grader at Conway Junior High and is a year away from competing for Janet Taylor's golf teams.
Parker knows what winning the Junior Stroke means for Ott.

"I haven't gotten to congratulate her yet, but I do want to congratulate her," he said. "That's really big for her, and it was for me, too."

At press time, Parker stood second in the ASGA's Junior Boys Player of the Year standings. Cameron McRae of Little Rock leads with 404.16 points, followed by Parker, 334; Carson Roberts of Conway, 310; and Peyton Wilhoit of Searcy, 307.5. Other 501 boys among the leaders are Miles Smith of Little Rock, seventh with 235.75; and Lincoln Hill of Conway, ninth with 194.66.

The top seven on the Junior Girls Player of the Year list are from the 501: Stephanie Leake of Little Rock, 537.5; Kirsten Garner of Hot Springs, 508; Ott, 410; Peyton Weaver of Benton, 376; Katelyn Dunstan of Little Rock, 330.5; Hannah Bakalekos of Sherwood, 261; and Taylor Loeb of Maumelle, 235. Lauren Chappell of Conway is ninth with 146.