30 Nov 2021

Living in a howliday wonderland

By Donna Benton
Nick and Katie Begley stood at the edge of the road looking down into the wooded hollow below. They loved the winding roads and stately homes of Richland Hills just outside of Conway, and they had always dreamed of a home here. There weren't many vacant lots left in this long-established neighborhood and this one had been overlooked, likely because of its steep and rugged terrain. The Begleys knew it would have to be a cliffhanger on this rocky hillside, but Katie's dad, Ronnie Weaver, was an artist with heavy equipment and she knew he would be up to the challenge. This would be the perfect place for their boys Grant, 9, and Grahl, 6, to have epic adventures, and where the grownups could entertain both inside and on the back porches that perched over the forest canopy like a treehouse. 
Sharing their new home with friends and family was part of the master plan. Just as the sawdust was settling and the sod was starting to take root, the Begleys got the nod to host the Halloween party for the hospital where Katie works, an honor that is not bestowed lightly. So the Begleys got busy haunting their brand new home for the spooky soirée. As quickly as the skeletons appeared, it was time for them to creep back in the closet so the halls could be decked for Christmas.
Thanksgiving and Christmas at the Begleys come with several time-honored events. At family dinners-by-the-house-full, you could be served traditional holiday fare, or on occasion, Katie's momma, Becky, might be talked into making her legendary chicken and dumplings. Christmas morning breakfast is a family tradition, too, as is the annual visit from Santa.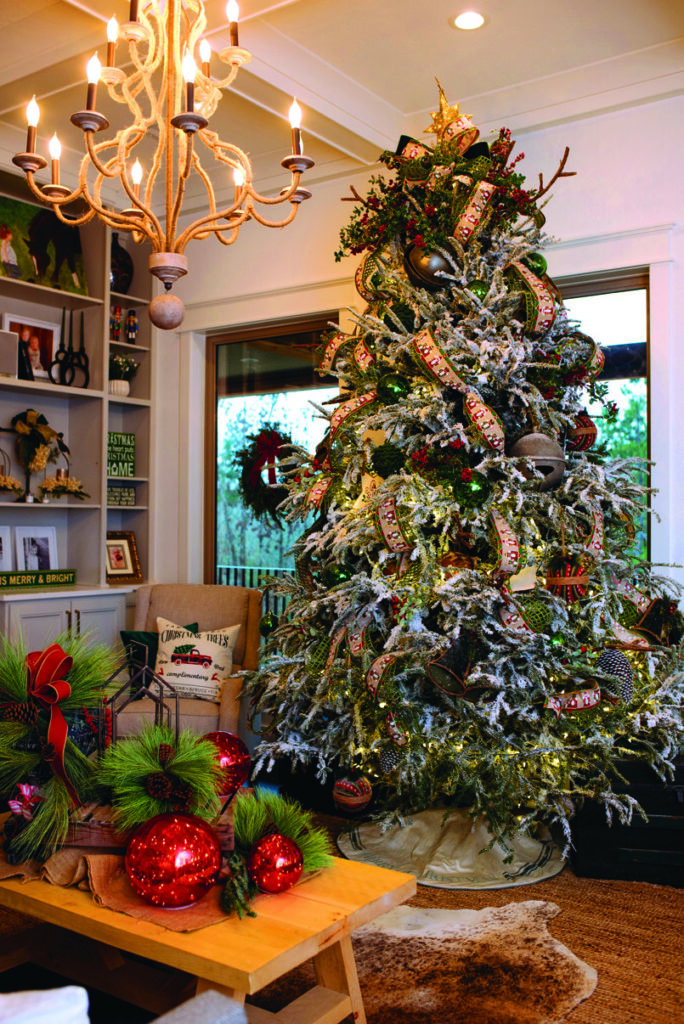 A monumental kitchen island is practically the nucleus of the whole house; a gathering space for cheering on Nick as he whips up something tasty. It seems the whole house was designed from this island outward.
A natural wood dining table is custom built from leftover pine planks and beams. Paired with velvet chairs and a fabulous chandelier with milk glass beads, it gives the dining room a perfect balance of rustic and formal and sets a striking backdrop for a holiday feast.
A forest of life-size Christmas trees flanking the front door doesn't even begin to prepare guests for the holiday finery to come. Wooden doors open onto the family room with its white stone fireplace swagged with greenery. A towering live Christmas tree is the main attraction, flocked with snowy white — a DIY project that Katie had always dreamed about!
The Begleys' incredible home is a tribute to their quest for fun, friends and family, and they are an inspiration to always make the most of every moment no matter where you are.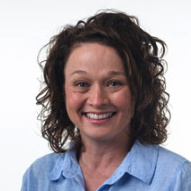 Latest posts by Donna Benton
(see all)