01 Jan 2023

Lives of Legacy: Timothy Hooten

Coach Timothy Hooten has led his teams to 12 state titles across multiple sports over the course of his career. Nine of those titles came at Quitman High School in basketball, cross country and track. "I am proud of all the athletes who have worked hard to compete with excellence in their given sports. If I have a legacy, I hope it's that my students and athletes learn that they can achieve their dreams through commitment and perseverance," Hooten said.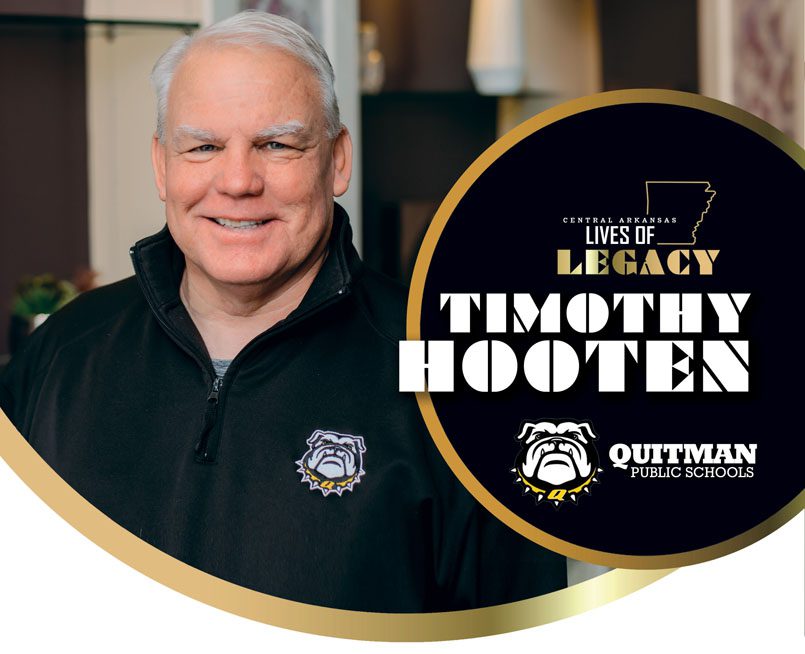 Hooten is a key player within an administrative and teaching staff that is known for excellence in education, having greatly improved Quitman High School's educational ranking over the past decade. He finds his success in the accomplishments of his players. "My goal is to help them become successful in their activities, which in turn makes me successful," Hooten said.
While many coaches have motivated and inspired him throughout his career, his faith in God has been the constant guiding light that has led him down the road to success. This was especially true when Coach Hooten followed a call to switch from coaching boys basketball to girls basketball. "I am very passionate about the game and expect my players to be the same," Hooten said. "I wasn't sure girls could handle the level of commitment, dedication and perseverance that I require of my athletes. I was wrong."
Tell us about a time you used your experiences and knowledge to mentor others.
I have many former players and students that are now coaches and teachers. Last year, a former player, who also coached in our program, was named Coach of the Year. Not only did he play in a state championship game, but he also coached his team to the championship game.
How do you keep yourself motivated during times of conflict or when facing obstacles?
My faith that God will be there helps me stay motivated through difficult times. Prayer is a powerful thing. I have had obstacles in my life that have taken me in a direction I would have never thought. I always had faith that God would ultimately place me where I should be. He has blessed me many times in my career.
How do you continue to grow and develop as a leader?
I have a motto I use here at Quitman a lot, and I also follow it. 'If you always do what you've always done, you will always get what you've always got.' If it's working for you, keep doing it. If not, it's time to find another way.