01 Jan 2023

Lives of Legacy: Sharon Wilson

Sharon Wilson is more than an educator. For 34 years, she has been positively impacting the lives of children in the 501 by being an innovator in local schools, presenting to other teachers at national education conferences, and leading by example as a volunteer in her community. Sharon said, "I just hope someone will say I made a difference for kids, academically and personally."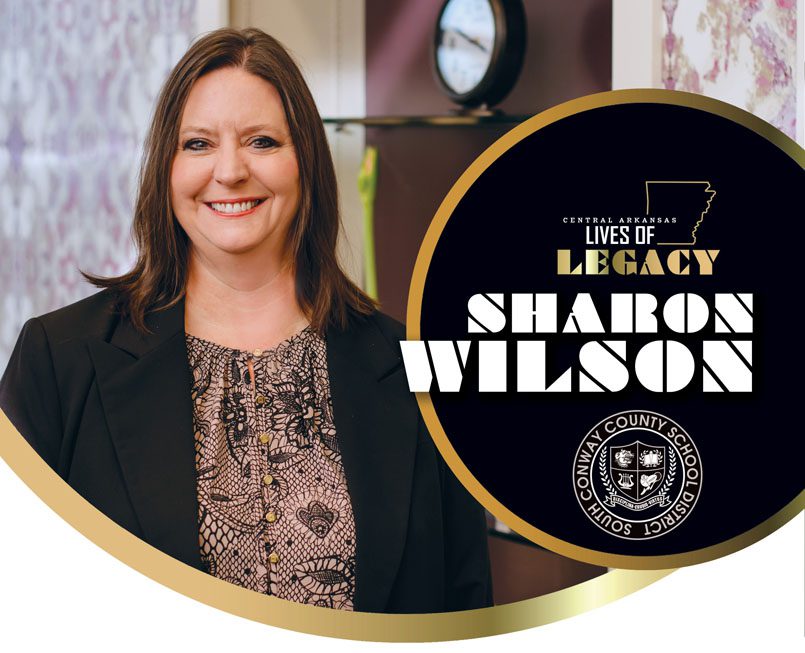 Sharon began her career in the Wonderview School District and then moved to the Perryville School District as an English teacher. "The team of teachers I was with at Perryville did amazing things for kids!" she said.
Her team implemented project-based learning when few in the country were doing it. Visitors from all over the world visited the school to learn from them.
She has been in the South Conway County School District (SCCSD) for the past 20 years and the principal at Morrilton Primary School for 10 of those years. "I believe we have the best educational team we've ever had right now," Sharon said. "Our facilities are also top-notch, thanks to overwhelming support from our community. The SCCSD has embraced the Professional Learning Community model, so we are learners working and growing together. Our purpose is to love, serve and care for our students and each other."
What is an important goal you have?
As an administrator, one of my primary goals remains for kids to learn how to read and do math. It is a huge goal for me. With a new crew of kindergarteners coming in each year, ensuring that they get the best education possible is a repeating goal.
How have you remained motivated when
facing obstacles?
My faith has carried me through the valleys in my life. In school, the past two years have been difficult, but I have a strong instructional team working at Morrilton Primary, and we have persevered! During the pandemic, our administrative team went in every day and helped other volunteers with food deliveries to our community. Working together to serve our community was the most rewarding team-building experience ever!
What do you want your legacy to be?
I educate kids! Our work at SCCSD impacts the future every day. In my English classroom, I used to tell my students I wanted them to grow up to be able to control the English language, whether they were writing, speaking or reading. Today, as a principal, I get to make an additional impact because I support teachers who are giving kids a strong math and literacy foundation at Morrilton Primary. I absolutely love my job!