01 Jan 2023

Lives of Legacy: Samuel L. Vance II and Kisha Vance

Samuel L. Vance II knew at a young age that he wanted to be a leader in business and in his community. Today, he is the President and CEO of Vance Investments of Arkansas, Inc., which owns 100% of Samuel L. Vance & Sons Funeral Directors and Vance Wilson & Jarrett Funeral Directors and is training the next generation to join the family business.

Samuel L. Vance & Sons Funeral Directors and Vance-Wilson & Jarrett Funeral Directors is known for being a full-service, multicultural funeral provider. They offer traditional and non-traditional services, cremation, green burial, and burial at sea at affordable and fair prices. "My goal is to own a chain of funeral homes across the state that redefines the standards in funeral service," Vance said.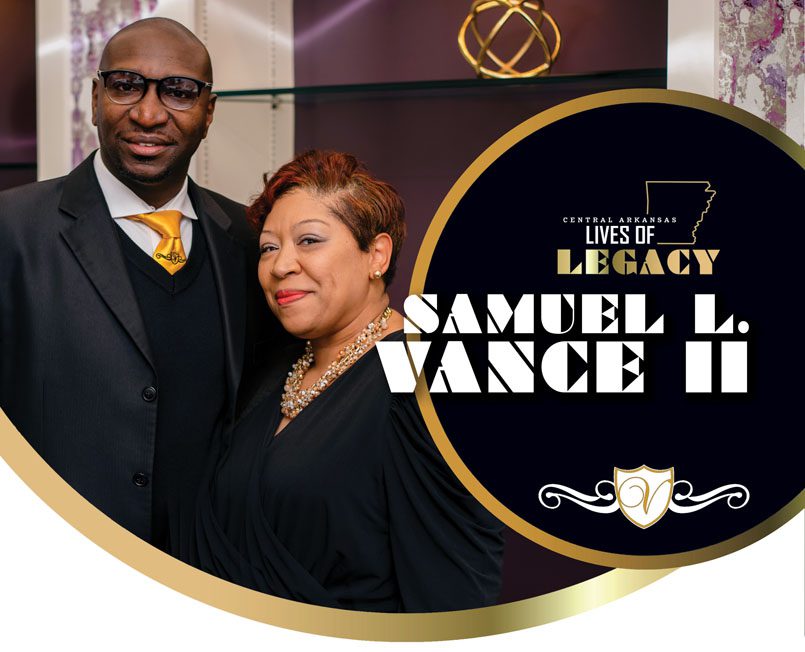 Vance is a lifelong learner, having earned his bachelor of science in psychology with a minor in sociology from the University of Arkansas at Pine Bluff; an associate of applied science in funeral science from the Dallas Institute of Funeral Service in Dallas, Texas; and a master of arts in management and leadership from Webster University in St Louis, Mo. He is a licensed embalmer and a licensed funeral director in Arkansas. "As a trade embalmer, on average I embalm 450 cases annually for various funeral homes across the state of Arkansas," Vance said.
What's the most important risk you took during your career and what made you take it?
The value of hard work and leadership was instilled within me by my parents. Because of those lessons, I stepped out on faith and became an entrepreneur before I was twenty years old. In 2015, I purchased Johnson Funeral Home and became the sole owner of my first funeral home. I purchased my second location in 2021, Vance-Wilson & Jarrett Funeral Directors in Morrilton.
How have you kept yourself motivated when faced with obstacles?
I stay motivated because quitting is not an option. Perseverance is what helps me sharpen my craft and remain innovative in the industry. I continue to grow as a leader by attending seminars and conferences where I establish rapport with other colleagues in various states and countries who also work in the funeral industry.
When you look back at your career, what accomplishment makes you most proud?
Establishing two businesses that serve families throughout Arkansas is a point of pride for me. Also, being able to contribute to organizations in my community. I hope people think of the legacy of Samuel L. Vance II as a humanitarian to all mankind.