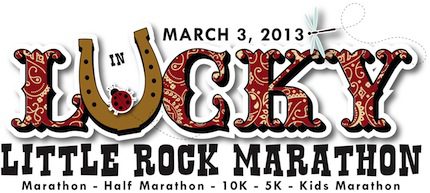 30 Dec 2012

Little Rock Marathon set March 2

Organizers are preparing for the 11th anniversary of the Little Rock Marathon.

The 5K kicks off the weekend beginning at 8 a.m. on Saturday, March 2. The marathon, half marathon and 10K are on Sunday, March 3. 
Starting in the River Market at President Clinton Avenue and Sherman Street, the 5K is a running and walking tour through the scenic streets of Arkansas' capital city. The event is billed as a race for every pace.


The marathon features the world's largest finisher's medal, with more than $20,000 in prize money.


As of Dec. 24, the following registrations were available:


Marathon – SOLD OUT
Half Marathon – 403
10K – 760
5K – 1,233


For more information, visit littlerockmarathon.com or email [email protected].