30 Jun 2022

Little Rock author mixes art with activism

By Susan L. Peterson

Crystal C. Mercer describes herself as a paradox of power in between a gentle breeze and raging storm. She is a Black "create(her)" who uses multiple art forms in her work as a storyteller and social justice activist.

Named after her father, she is the daughter of the late civil rights lawyer, attorney Christopher C. Mercer Jr. Social activism is nothing new to her. Her family knew Alex Haley, Thurgood Marshall, Daisy Bates, the Little Rock Nine, and many activists of the movement, known and unknown. It was her father who encouraged her to use her voice and speak her truths in order to create not only a more beautiful world, but a better world.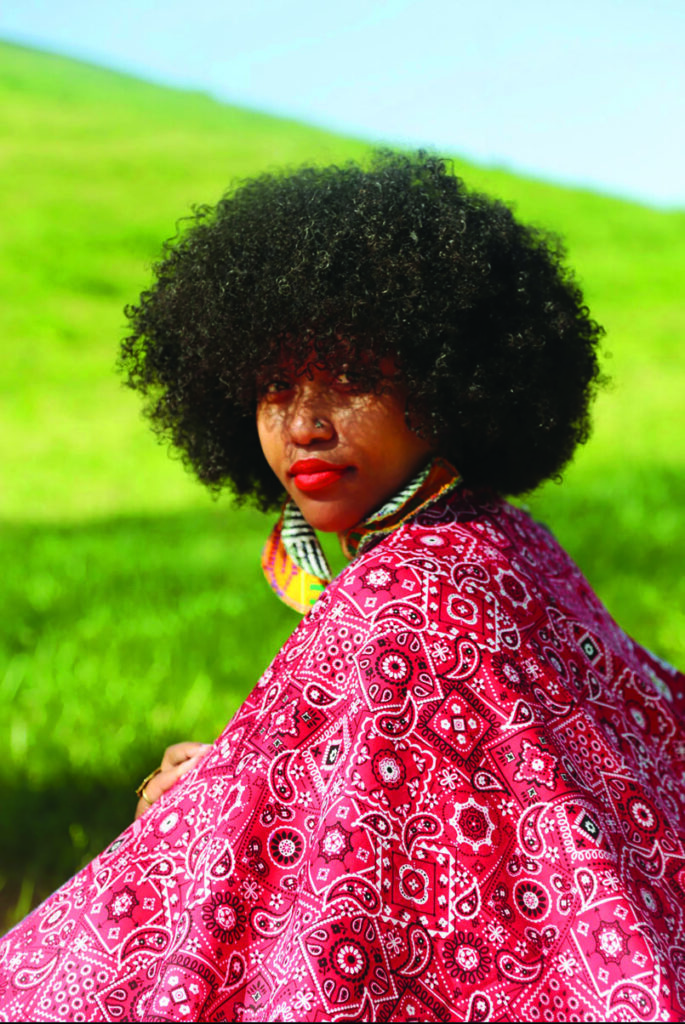 Her first published work was a book of poetry titled "A Love Story Waiting to Happen." She vividly recalls studying haiku poetry in the third grade, and she knew then that she wanted to be a poet. Her love of poetry grew during adolescence, and she discovered that words gave her power and a certain liberty. She kept a notebook sectioned into thematic topics throughout junior high school.
While Mercer was in graduate school, a friend connected her with Iris Williams, owner of The Butterfly Typeface Publishing Co. in Little Rock. "A Love Story Waiting to Happen" was published in January 2018. Her rhythmic poetry and candid photos explore topics of grief, mourning, and courtship. Like Mercer herself, it is a book full of dichotomies: ebb/flow/disruption/chaos/calm/good/bad/ugly/lovely.
In 2018, Mercer spent nearly a year in Ghana as a part of her graduate studies with the Clinton School of Public Service. It was a pivotal time for her, and she reveled in exploring more deeply her lineage and legacy. There, she also expanded her knowledge of working with textiles and how they can be used to tell a story.
While in Ghana, Mercer wanted to keep in touch with two nieces. As a way of staying connected, she would write notes and doodle pictures for them. She was unaware at the time that she was laying the framework for her children's book "From Cotton to Silk: The Magic of Black Hair" (Et Alia Press, 2021). It is an homage to the natural, magical hair of two sisters and encourages melanated children everywhere to love themselves as they are.
What is unique about the 32-page book is that all the original images are hand-stitched, quilted, and embroidered by Mercer. Each page is a work of art that took anywhere from 17 to 30 hours to complete. In total, they represent 467 hours of work. "I didn't sleep for four months!" she said.
In addition to writing, Mercer is the founder and creative director of Columbus Creative Arts + Activism and the lead designer and merchant of Mercer Textile Mercantile. She has performed in plays and musicals in Canterbury, England; Accra, Ghana; New York; and Arkansas. She has written music and produced a short film, "Black Glow Matters" (2020).
This dedicated public servant and multi-talented businesswoman is a graduate of Central High School, University of Arkansas at Little Rock, and the Clinton School of Public Service. She has chosen to remain in Little Rock to support voices of color and explore multiple ways for them to be heard.
She is currently working on another book of poetry and is collaborating with her nieces to write more children's books. Her books are available at local bookstores, from Amazon, and from Et Alia Press. Use code 501Life at etaliapress.com to take 15% off your order for a limited time.
Latest posts by Susan Peterson
(see all)