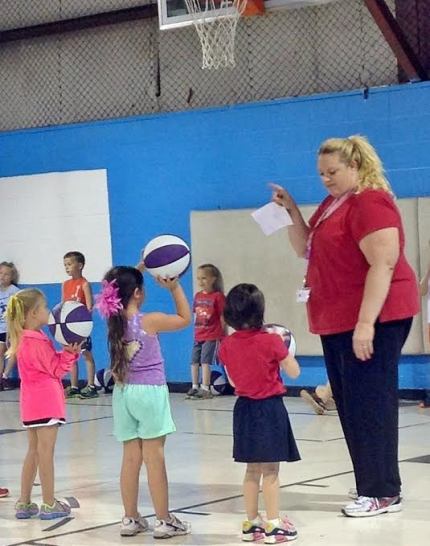 29 Oct

'Little Dribblers' started at St. Joseph

St. Joseph students are participating in "Little Dribblers," an athletic program aimed at developing basketball handling skills at the elementary school level.

It was first started by Laura Hiegel Williams in 2006. "I saw an article about kids in Greenbrier doing this," Williams said. "Because I have children that age, I thought I should start a program like it here at St. Joseph."


Williams has a basketball background. She played for St. Joseph under coaches Kathryn Mourot and Chris Kordsmeier and went on to play at the University of Central Arkansas.


Her "Little Dribblers" program starts with the basic ball handling skills she learned from Kordsmeier known as "Kings Drills." She also focuses on jump shots, proper shooting, confidence, fine motor skills, listening, speed, dribbling stance, triple threat, dribbling with a defender and school spirit.


The children practice every Thursday afternoon at the school's Bob Nabholz Youth Center, where Williams serves as the director of the after school program. They perform during the halftime of junior girls games.


This is the first year to bring back "Little Dribblers" after a two or three year absence. "I took a break from it due to the loss of my mother in 2011," Williams said. "Then I had a baby the next year."


The first performance of the group will be on Monday, Nov. 3. Additional performances will take place on Thursday, Nov. 6; Thursday, Nov. 13; and Monday, Nov. 24.