31 May 2022

Light up Navajo

By Beth Jimmerson

No lights. No refrigerators or microwaves. No TVs, computers or cellphone chargers. No modern conveniences at all. That's how more than 15,000 families live on the rural Navajo Nation without access to electricity.

But this year, thanks in part to Conway Corp employees, the lights will go on in 300 of these homes during a joint effort between the American Public Power Association and the Navajo Tribal Utility Authority to extend power lines and bring electricity to families on the Navajo Nation.

Conway Corp originally sent a crew to help with the Light Up Navajo project in 2019. After a two-year hiatus due to COVID-19, crews were excited to return to the reservation in April.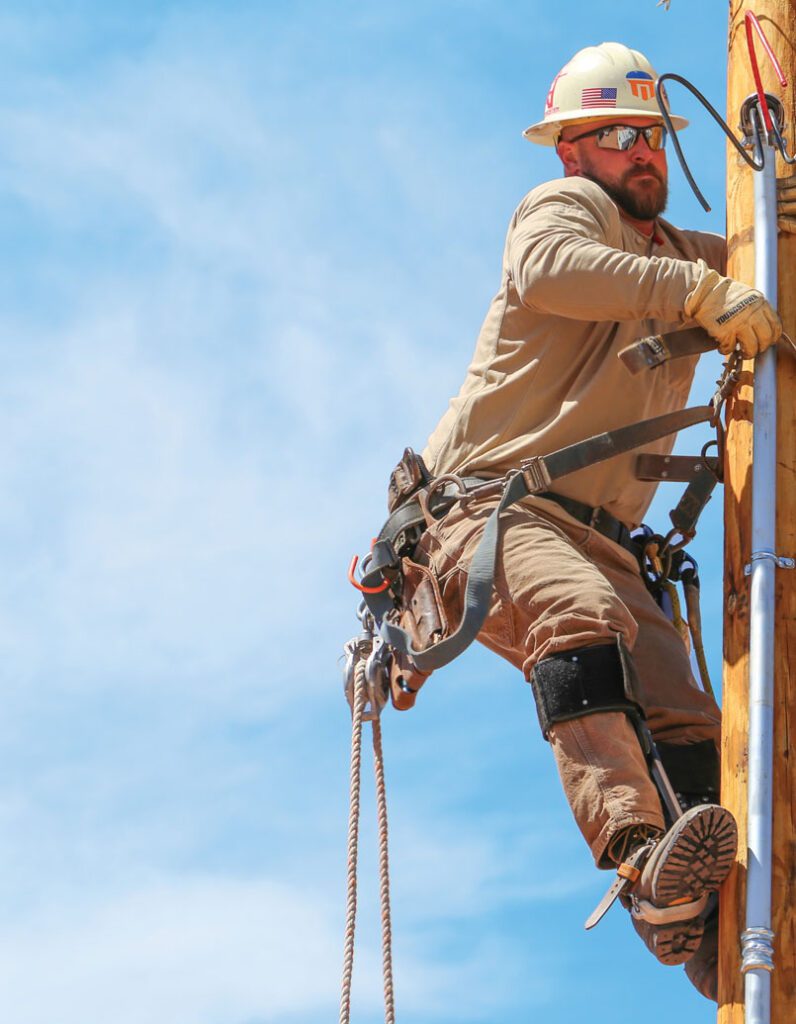 The crew consists of Senior Lineman Jake Ballard, Linemen Jeremy Douglas and Lance Heer and Underground Service Technicians Huey King and Gordon Valentine. They left Conway in early April and made the two-day trip to the Navajo Nation, the largest Native American territory in the United States.
The territory, which is slightly larger than West Virginia, sprawls across the adjoining corners of Arizona, New Mexico, and Utah. Roughly 300,000 people live on the reservation at any given time, many without electricity. They represent 70% of all U.S. households without electricity.
To expedite electrification projects, the American Public Power Association is partnering with the Navajo Tribal Utility Authority on a mutual aid project to Light Up Navajo. Conway Corp is among more than a dozen public power utilities from across the nation to participate in the project.
It's been a life-changing process for the Navajo people and linemen alike.
"It's very humbling," Valentine said. "I think we're a little spoiled. I'm getting old and I see people older than me getting electricity for the first time. It's very rewarding. It's just humbling. That's all I can say."
Density averages 4.2 houses per square mile, but many are spread farther apart, making the work of installing utility poles and stringing wire more labor-intensive and time-consuming. Just driving between the secluded worksites could take two or more hours, sometimes to service just a single home.
In addition to time and labor, electrifying one household is expensive. Each house, on average, requires one transformer, .6 miles of wire, nine poles, 16 insulators and two arrestors to connect to the electric grid. That's more than $5,500 per home. In comparison, 50 to 60 homes in Conway could have been energized with the same work and materials.
Hooking up the remaining 15,000 homes would tally around $1 billion, including new infrastructure, which underscores just how valuable the donated labor is. Homes have been without power for so long because it's a costly process that no investor-owned utility was willing to finance.
Conway Corp Chief Marketing Officer Crystal Kemp pointed to the mutual aid effort as another benefit of public power.
"When public power communities need help, we rally behind them just like they would us," Kemp said. "We are well-practiced in sending aid in the wake of natural disasters, and we are leveraging those skills to help bring power to these communities. These families' lives are changed forever, and to be a part of that – that's impactful."
Conway Corp crew members worked 14-16 hours a day while on the reservation. At the end of their week, they helped bring power to seven additional homes, including Aliza Wood's.
"It felt amazing," Wood said when she flipped the power switch for the first time. "I was like a little kid just filled with excitement. I can see this. I can do this. I can cook this. It just opened up the world basically."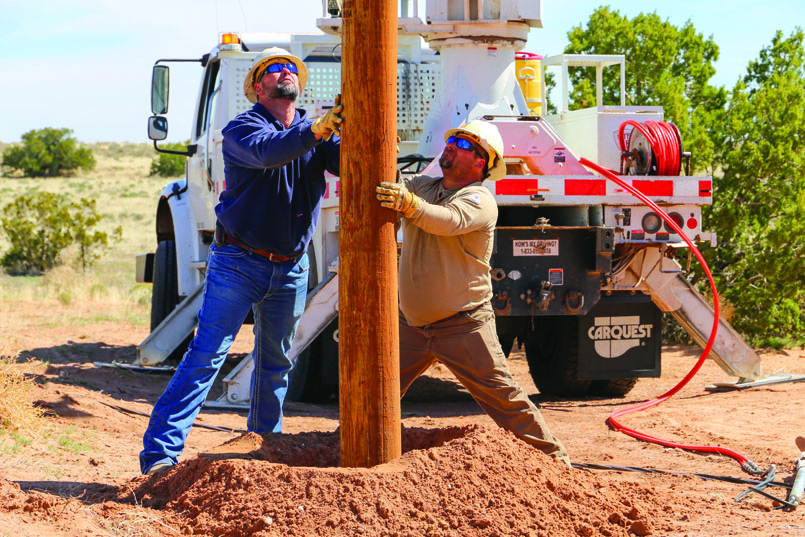 Some families, like Shirley Chee's, had been waiting more than 30 years to receive power. "I wish my mom and dad would have seen the lights turn on," Chee said. "Me and my sister were just crying, saying, 'Oh, mom and dad, look at the lights. Look at the porch lights. They are all on.' We were just sitting there crying. It's just so wonderful. We never thought this was going to happen. It felt like the greatest thing that ever happened to me."
Douglas said he volunteered for the project because he wanted to help families like the Chees.
"It was a very humbling experience to see these families have been living without power when it's something we take for granted," Douglas said. "It was hard work, but at the end of the day when we got to install their meter and flip a switch – that's what made it worth it. Helping get power on for people who have never had it before."
As their time on the reservation came to an end, a special dinner was held in appreciation of the five from Conway. The event included a slide show, speeches, a Native prayer, and lots of tears – all as a way to say thank you.
"We are so grateful that outside communities are sending their electric crews to help," NTUA General Manager Walter Haase said. "This project made not only a positive, life-changing impact on our families, but it also left a powerful impression on the line workers and their communities who proudly volunteer their services. In my opinion, the more important thing than these people getting electricity was that they got to see that other American people cared enough about them to stop what they were doing in their lives and come help."
The Light Up Navajo initiative lasted 11 weeks. Crews helped connect homes to electricity and are creating a foundation for additional infrastructure on the Navajo Nation including broadband and water services.
"I know many of you left your families to help empower families here," said Jonathan Nez, president of the Navajo Nation. "On behalf of the Navajo people and all the families you have connected to the grid, thank you. We appreciate you."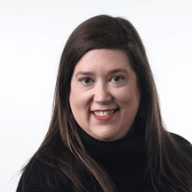 Latest posts by Beth Jimmerson
(see all)