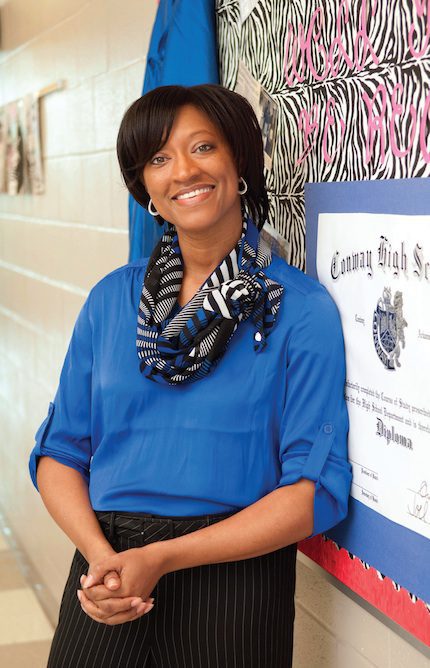 22 Nov 2015

'Light to the world'

Posted at 7:58 PM

in

Faith

by Laurie Green

One of my favorite things about the Christmas season is all the lights. It doesn't matter how old or ugly a house may look, you string up some Christmas lights, let it get dark and flip them on and voila, it looks beautiful!

As a child, my mom made it a tradition to load all us kids up in the car and head to Little Rock to see the Christmas lights at the Osbornes'. It had to be one of the most beautiful sights I've ever seen. It didn't matter how long we had to wait, it was totally worth it. It never failed, after we saw all the wonderful, twinkling lights, my mom would unfortunately find herself doing another annual tradition — getting us lost.


I remember her driving through these dark streets where no one bothered to display Christmas lights. Occasionally, we would see flashing lights of a police car, and she would put on the bravest of smiles and say, "Look kids, look at the pretty lights." I suppose that in itself is a whole other story that I will save for later! Obviously, we always found our way home and lived to tell about it.


But seriously, there is something almost magical about the way light can transform something so ordinary into something so beautiful. I am certain that's why Jesus says in John 8:12, "I am a light to the world. Whoever follows me will never walk in darkness, but will have the light of life."


There are so many scriptures in the Bible that speak about light. I would encourage you to spend some time looking these up and reading them. One of my favorites is Matthew 5:14-16, "You are the light of the world. A city on a hill cannot be hidden. Neither do people put it under a bowl.

Instead, they put it on its stand, and it gives light to everyone in the house. In the same way, let your light shine before men, that they may see your good deeds and praise your Father in heaven."


The thing is, where there is light, darkness has no place. And I am quite certain there is not a more beautiful and bright light like that of Jesus. When we decide to let everything we do and say honor God, we start shining brighter and brighter. And just like all the people who drive around looking at all the twinkling Christmas lights, people will look at you. They will wonder what it is about you that floods a room with brightness. They will see something beautiful and bright in you. They will find no darkness anywhere around you. This is the light of Jesus.


It doesn't matter your past, your ugly scars, your bad decisions or your mistakes, when you clothe yourself with the light of Jesus, He will make everything about you beautiful! And the best part, you can continue to shine the whole year through, not just during the holidays.


May you have a blessed and wonderful end to 2015 and beginning to 2016. I pray that we all shine so bright that the whole world will have no choice but to see the goodness of God. Merry Christmas and Happy New Year.