Sep 24, 2019

Life of service: Mary Boyd supporting those most in need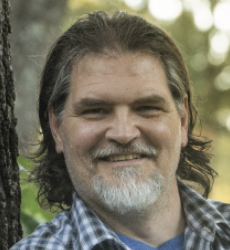 Latest posts by Dwain Hebda
(see all)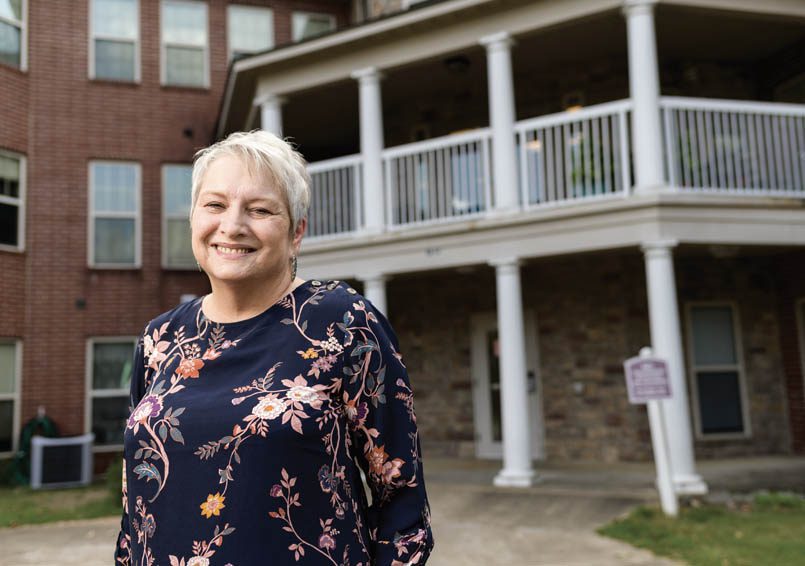 Mary Boyd had all the tools to be successful in the area of public housing. The Wisconsin native came to Arkansas with a degree in business administration and a minor in human development, a passion for helping the disenfranchised and the backbone to speak truth to power. 
But Boyd is first to tell you, all of those credentials and attributes paled in comparison to life as a single mother of two, which brought her work and her clients into the sharpest possible focus.
"I always felt like that [perspective] was an asset, that I knew what a struggle it was to try and get ahead in life," she said. "Several of my employees were single moms as well. When they applied for the job, some of them had just finished college like I had."
Boyd, who retired July 31 after 29 years as executive director of the Conway Housing Authority, started her career in public housing administration in Morrilton, where she was an assistant to the mayor. When a HUD inspector came out to review the work she'd done with the community's housing units, he was impressed by what he saw. 
"I don't know for sure all the facts, but I think maybe the Housing Authority thought they should take over the program," she said. "Well, after he did the review, he said, 'You could be doing this on a much larger scale. You did an amazing job.'"
The man mentioned an opening at the Conway Housing Authority and, encouraged by her recent glowing inspections, she applied. She was hired and four years later, she took over the top post. It was a system, then as now, with woefully inadequate space and resources to meet the need in the community.
"We only have 74 family units of public housing and that dates way back," she said. "It's very difficult with the long waiting list when you only have 74. Most of the clients are elderly and disabled. When I came into the job, HUD was just changing the language so that 'elderly' included 'disabled'. So that changed our clientele quite a bit because they had the same preference, the elderly and the disabled, on the waiting list."
In the face of such challenges, Boyd proved a versatile administrator; deft and diplomatic when she needed to be, staunch and unyielding when she had to be. 
She implemented several innovative programs during her time at the helm, which continue to pay dividends for low income populations.
But it was during adversity that her leadership skills truly came to the forefront. At noon on December 20, 2005, a fire caused by faulty wiring destroyed the East Oakwood Place apartments. To this day, talking about it brings an icy note to her voice. 
"The East Oakwood complex burned to the point that it cracked the foundation," she said. "I just thank God it happened at noon because you're talking about people with walkers, people hooked up to oxygen."
Boyd remembers her daughter driving her around for two days while the shock and trauma wore off, replaced by her trademark resolve. It was time to get to work, but she wouldn't be working alone. 
"The support of the community was amazing," she said. "The community was giving donations and set up a warehouse full of stuff. Somebody donated TVs from Fort Smith. A mattress company from Cabot donated mattresses. We had everyone in an apartment by January 1st. Up until that, we had them in hotels. That's teamwork. I learned from that; it's not a one-man show."
Boyd leaves the public housing administration very different than she found it. Under her leadership, the authority was nationally recognized for its operations and countless residents were shown a path to improve their lot in life under her guidance.
"What has grown since I've been there is the Section 8 voucher program," she said. "We now administer 301; when I started, it was 70. With that, there's what's called portability. We have long waiting lists, so anybody that wants to come from another city, that city has to pay for them to come to Conway. We bill them for their rent and their utilities and a small administrative fee. We have over 60 of those. We're No. 1 in the state for portabilities."
"Another thing that I am proud of is our family self-sufficiency program, which we started with a grant. We were able to help people on the Section 8 program, as they moved up in their job, put aside money to buy a home or whatever they chose to do. Several bought homes with the down payment that they escrowed over five years."
Along the way, Boyd was heavily involved in local boards and commissions, namely the senior center board, as a founding member of Drug Free Arkansas and helping launch the Faulkner County Single Parent Scholarship program. 
"Anything that would help people get ahead," she said of her appetite for public service. "I always said I wasn't going to join something that didn't directly affect the clientele I served."
As one phase of life closes and another one begins, Boyd has allowed herself a few glimpses back over her remarkable career. She summarized her journey best in a farewell she penned for the organization's newsletter:
"As I start the next chapter of my life, I say farewell with the knowledge I have made a difference in at least one person's life, hopefully more. My CHA journey is complete," she wrote, then added in summation, "All we can hope for is maybe making a difference."