30 Oct 2022

LIFE is sweeter with family, freedom and chocolate

Twenty years ago, I received a call that changed the course of our family's life. My father's home was on fire. The home was about 100 years old, which gave it character, but also a lot of dry wood that burned quickly.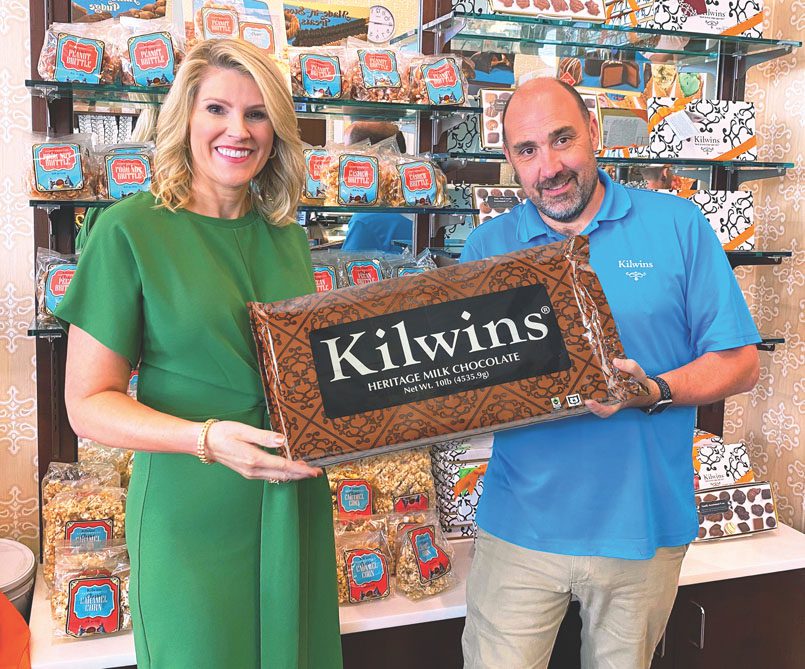 Around 8 p.m., the volunteer firefighters told Dad that they had to flood the remains to ensure no embers would spark again in the night. I'll never forget the bright spotlights and water pouring over what was our family home for 15 years.
Because of their efforts, items in the front bedroom's dressers were saved, including my father's Eagle Scout badges and some other family heirlooms. That was about it, but the event precipitated my dad's decision to move closer to his children. Ultimately he lived in the same city as his grandchildren, which meant he was a much larger part of their lives than he would have been had the fire not taken his home.
This issue is themed "The Sweet Life," and we've included an article about an event that was held to honor Arkansas Rural & Volunteer Firefighters. About 650 heroes attended, along with Smokey Bear.
We also bring you information about an upcoming veterans' event as we honor their sacrifices and commitment to protecting our freedoms on Nov. 11. Another group that is making life sweeter is the Vilonia chapter of the nonprofit "Sleep in Heavenly Peace," which builds beds for children. Four chapters in Arkansas ensure that no child sleeps on the floor.
And just in time for Thanksgiving, we have sweet options for your table. Chef Don Bingham supplies recipes for chocolate and pumpkin crepes sliced like fettuccine pasta and then topped with lemon butter or chocolate sauces. Speaking of chocolate, we feature David Lister of Kilwins in downtown Little Rock. A graduate of Kilwins University, David contributed items for our "choc-uterie" board cover and for the yummy photos you'll enjoy as you read how a guy from Great Britain fell in love with his wife, ice cream, caramel and chocolate in Arkansas.
We have so much for which to be grateful, from the heroes among us who protect people and our belongings, to the community members who care about the less fortunate. When my family gathers around the Thanksgiving table this year, we'll thank God for the blessings received and for those we take for granted. And for chocolate!
Stefanie Brazile
Editor