08 Feb 2023

Levi Mercer – Harding Academy (501 Basketball Team 2023)

Levi Mercer hasn't had a typical basketball journey.

"I used to play when I was little, but I thought it wasn't for me," Mercer said. "I took a break and decided to pick it back up in ninth grade after some pressure from friends. It's been amazing to learn a new sport in depth that is more complex than I imagined when I joined."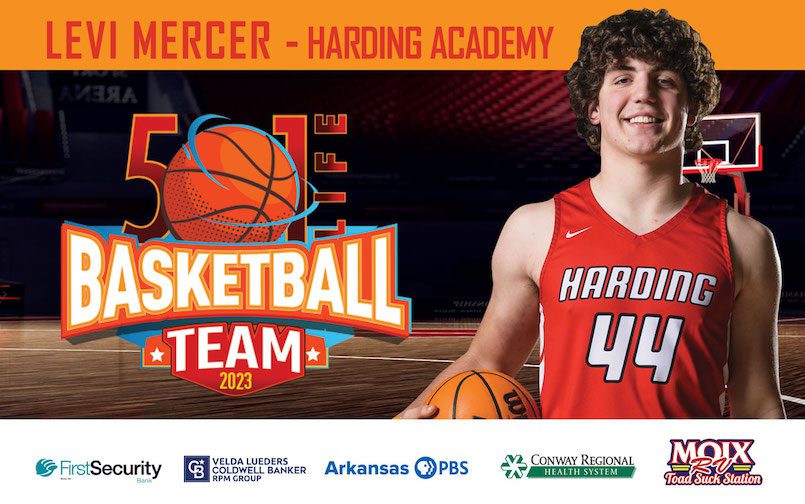 Mercer, a senior center for the Harding Academy Wildcats, has been on a crash course to learn basketball since his freshman year.
"Last year was his first year of meaningful basketball, and he got so much better from start to finish," said Harding Academy head coach Trey Jameson. "I expect him to build off that. You could see his confidence had grown in the summer. He will have an outstanding year. I expect him to be a tough force in the paint. He is extremely strong and has great feet for a big man."
While Mercer hasn't had all the years of experience playing basketball like many of his teammates or opponents, he closed the knowledge gap quickly with two things.
"I learned about patience and hard work," Mercer said. "When I first started, I didn't understand the sport or how I could play as good as the other guys. As the years went on, that changed, and I've found my spot by working hard during the season and spending time with the team."
Mercer has committed to play football for Harding University.