16 Sep 2017

Let's party!

by Don Bingham
Sonja J. Keith photos


There are so many wonderful choices for birthday parties in the 501 reading audience!


I happened to be picking up some supplies at Julie's Sweet Shoppe and there was a delightful party going on to one side of the dining area. Julie Goodnight was demonstrating how to make roses, borders, piping and more – as each person had their own personal 8-inch cake to decorate. My birthday was just around the corner and it was the beginning of a new era for me. I knew the trampoline party was not right and the paint gun and Chucky Cheese venue did not seem to fit either, but this cake party with our 11 grandchildren seemed just perfect!

Julie's Sweet Shoppe, located at 201 Skyline Drive in Conway, is among the shining stars of confectioneries! My family remembers Julie as a young child, in and out of Ed's Bakery, and even Simon's Grocery, for those of you who remember that wonderful icon located in Downtown Conway, across from the train depot.


Julie's location has been a lot of things in the past – almost anything you would want – except BUSY! Julie's Sweet Shoppe has taken the corner by storm and the sweet and savory offerings are amazing.


From local produce to honoring the vets on Veterans Day, her support of local organizations is tireless. Julie does seemingly, weekly productions of petit fours for events we have at the Governor's Mansion. Arriving at 3 in the morning most days is just the accepted norm of the bakery business.


Back to the birthday party, I scheduled my own party and contacted all 11 grands. Even the one from Houston flew in for "Nino's" party! Do I have to say "a great time was had by all?"


One of my daughters and her husband, Jennifer and Jeremy Newton, have six boys – mostly young adults about to graduate from high school. They went home with a sugar high and six individually decorated emoji cakes! Everyone took home a cake – I actually had two!


Now I have to tell you that my family gave me a second party – all of their choosing and orchestrating. I'm just as excited about this one. It was catered by El Chico in Little Rock. This makes me very happy! All 21 of us gathered for Tex-Mex!


There are three degreed chefs and wonderful cooks in our family, but we celebrated with my favorite comfort food with all the Mexican trimmings. El Chico has been a family favorite for 50 years now. My wife, Nancy, and I even had our rehearsal dinner at an El Chico in Shreveport, La., now 50 years ago this past June.


So, if you are headed for a milestone in age and if sugar is the thing that well boost you into the next phase of life – or even if you are one of those who can do "moderation in all things" – Julie's Sweet Shoppe is just the place for you! I loved spending the time with the grandchildren. I still have the frosting aroma in the house – it's wonderful!


Whether cakes are made for birthdays or your own personal delight, cakes are not going out of style. This is a great one, from The Victorian Book of Cakes by Nicholas Lodge, London, England!


Golden Raisin Cake
6 lbs. butter
6 lbs. (13 1/2 cups ) sugar
4 oz. (1 cup) ground almonds
2 quarts eggs
7 lbs. (24 1/2 cups) flour
6 lbs. golden raisins


Cream up the butter and sugar, and add in the ground almonds. Beat in the eggs slowly and stir in the flour. Batter should be placed in round cake pans – buttered and floured. The batter will make several layers for a stack cake or wedding cake. Bake at 350 degrees, until cakes spring back with lightly touched in middle.


Frost with your favorite frosting!
---
Recognized throughout the state as an accomplished chef, Don Bingham has authored cookbooks, presented television programs and planned elaborate events. Today, he is the administrator for the Governor's Mansion.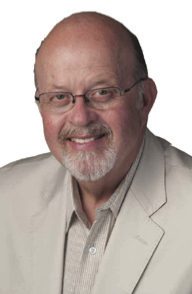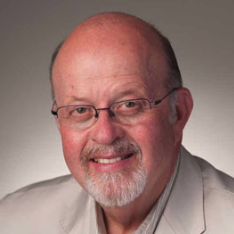 Latest posts by Don Bingham
(see all)