27 Apr 2013

Let's have a party!

by Don Bingham

With "happy birthday" greetings abounding at 501 LIFE, no other reason is needed to celebrate!

The month of May has always been the "invitation to celebrations," from graduations and showers to wedding festivities, Mother's Day and many other opportunities for hospitality, dining and decorating.

French gastronome Anthelme Brillat-Savarin wrote, "the way in which meal times are passed is most important to what happiness we find in life." Most celebrations involve decorating and food to some degree. When I was growing up, we always sat for breakfast and dinner — with the entire family unit! When my father got home from work at 5:30 p.m., we had dinner at 6 p.m. Monday through Saturday!


Every Sunday, we had dinner with the family, sometimes with one or the other set of grandparents, uncles, cousins or church friends. They were often all-day affairs, with long tables, lots of commotion, chattering adults, noisy children and mountains of delicious foods.


Now, we still have Sunday lunch around a large table that seats 14, and two additional round tables in the same dining room that seats an additional 12 because we are currently feeding 24 for Sunday lunches!


Laurie Colwin wrote in her book "More Home Cooking" that "the table is a meeting place, a gathering ground, the source of sustenance and nourishment, festivity, safety and satisfaction." Our tables are all of these things and more.


Despite the fact that we have less time, everyone seems to still cherish the joy of being together around the table. I once read a quote from "Tabletops," Barbara Ohbach's book: "Hospitality is not a contest; it is sharing the best that you have with those you love and enjoy being with." I agree.


Here are some things to consider when planning that special party or gathering of friends:


1. Review what you already have to work with. Color unifies everything.


2. The tablecloth, placemats, runners and napkins can change the look to fit the occasion.


3. With china, today, there is really no right or wrong way to use it — as long as things are coordinated and appropriate.


4. Flatware may be sterling silver, silver plate or stainless — your choice! It's fun to do dinner with one pattern and dessert with another!


5. Glass lends grace and elegance to the table. Use as much sparkle as you have availability!


6. Centerpieces: whatever is used must be impeccable, fresh as possible; your guests will be looking at whatever you present from an "up close" view! Flowers are norm, but objects, photographs, pieces of jewelry, baskets, heirlooms, antique books — there are so many choices for centerpieces. Within the limit of good taste, the sky is the limit!


7. Good lighting in your dining areas will make the food look delicious! The occasion may even call for an additional lamp moved in the corner, or lots of candles. The important factor is to test your lighting in advance and be prepared!


8. M.F. Fisher says, "Above all, friends should possess the rare gift of sitting!" You want people to linger over a meal. You might want to move upholstered chairs into the dining/party area for comfort!


While shopping recently at a second hand furniture store, I spotted a tea cart, somewhat "used" and with a small amount of "character" — but it was sturdy, wheels in good condition and charming! It was only $65 and this piece of furniture would offer another option for dining in a sitting room area. We'll use this for tea time, for dessert and coffee, and move the party for a conversational uplift!


Like many of you, we have additional space outside for outdoor dining. From the end of May to late autumn, the outdoors is a favorite place to congregate with family and friends. Entertaining outside can more easily accommodate a large group. Nature becomes the dining room! Good friends, good food, good weather — all make a great picnic.


Planning parties yourself, especially for those you love, can be a wonderful experience. We still love cakes! Our culinary library is full of cake recipes! Just today, I ran home for lunch and baked 24 cupcakes and did my mise en place (set up ingredients) for a carrot cake bake I'll do while my wife and I have coffee together this afternoon! I really don't have just one favorite cake — I have many! Whether dense or light, seven-minute frosting or cream cheese, layered or Bundt, the options are incredible!


Cakes have always said "Happy Birthday!" I've included several of our favorite cake recipes for your enjoyment and to offer our congratulations to 501 LIFE for five wonderful years of encouragement to so many readers!

Whether I find copies in a local office or receive our personal copy in the mail, 501 LIFE is a shining example of entrepreneurship and success, of time-honored quality and bulldog tenacity to succeed, of the heart of a staff that has added so much LIFE to all who are touched by their offerings.


"Happy Birthday" 501 LIFE — we all look forward to many more years with this delightful medium of sharing!

Chocolate Cookie Sheet

2 cups all-purpose flour
2 cups granulated sugar
1/2 teaspoon salt
1 stick margarine
1 cup water
1/2 cup shortening
3 tablespoons cocoa
2 eggs, beaten
1
teaspoon soda
1/2 cup buttermilk
1 teaspoon vanilla

Sift together flour, sugar and salt. In a saucepan, put margarine, water, shortening and cocoa.


Bring to boil and pour over flour mixture. Mix well.


In another bowl, beat eggs. Add soda, buttermilk and vanilla. Stir well and add to first mixture. Mix well. Bake in greased and floured cookie sheet or two-three cake pans at 350 degrees for 20-25 minutes. Cool cake before icing.

Chocolate Icing for Chocolate Cake

1 stick margarine
3 tablespoons cocoa
6 tablespoons milk
1/2 teaspoon vanilla
1 box powdered sugar
1 cup chopped nuts

Melt margarine. Add cocoa, milk and vanilla. Bring to a boil, add box of powdered sugar and nuts. Stir until smooth, pour over cake.


Christmas Pecan Cake

3 cups sugar
1 cup bourbon whiskey
2 cups butter, softened
2 pounds white raisins
10 eggs, separated
2 pounds pecan pieces
4 cups sifted all-purpose flour
1 tablespoon nutmeg

Cream sugar with butter and beat in egg yolks one at a time. Alternately add, in small portions, 3 cups flour and bourbon. Combine remaining flour with raisins, pecans and nutmeg and add to batter. Beat egg whites until stiff peaks form and fold into batter. Pour into large tube pan or three small loaf pans well greased and lined on bottom with two layers of wax paper. Fill two-thirds full and bake 4 hours at 250 degrees in tube pan or 3 hours at 250 degrees in loaf pans. Cool completely before removing from pan. Wrap in cloth soaked in bourbon and then wrap in foil. After one week, re-soak cloth. Soak again two weeks later.

Chocolate Toffee Caramel Cake

Makes 1 (3-layer) cake


1 1/3 cups butter, softened and divided
1 cup sugar
1 cup firmly packed dark brown sugar
1 teaspoon vanilla extract
6 large eggs
2 1/2 cups all-purpose flour
1 teaspoon baking powder
1 teaspoon baking soda
1/4 teaspoon salt
1 cup sour cream
2 cups firmly packed light brown sugar
2/3 cup evaporated milk
1 recipe Caramel Cream Cheese Frosting (recipe follows)
Garnish: Chopped English toffee-flavored candy bars

Preheat oven to 350 degrees. Spray 3 (9-inch) round cake pans with nonstick cooking spray with flour; set aside.


In a large bowl, beat 1 cup butter, sugar and dark brown sugar at medium speed with an electric mixer until creamy. Add vanilla, beating to combine. Add eggs, one at a time, beating well after each addition.


In a medium bowl, sift together flour, baking powder, baking soda and salt. Gradually add flour mixture to butter mixture, alternately with sour cream, beginning and ending with flour mixture. Spoon batter into prepared pans. Bake for 15-17 minutes, or until a wooden pick inserted in center comes out clean. Let cool in pans for 10 minutes. Remove cake from pans and let cool completely on wire racks.


In a small saucepan, combine light brown sugar, evaporated milk and remaining 1/3 cup butter. Cook over medium heat, stirring until sugar is dissolved. Cook, without stirring, until a candy thermometer registers 238 degrees.


Transfer caramel mixture to a heat-resistant bowl. Beat at medium speed with an electric mixer for 2 to 3 minutes, or until mixture thickens slightly and is easy to spread. Working quickly, spread caramel mixture on top of 2 cake layers. Refrigerate for 15 minutes, or until set.


To assemble, place one caramel-covered layer on a cake plate. Spread a thin layer of Caramel Cream Cheese Frosting over caramel. Place another caramel-covered layer on top of frosting. Spread a thin layer of frosting over caramel. Top with plain cake layer. Frost top and sides of cake with remaining frosting. Garnish with chopped English toffee-flavored candy bars, if desired.

Caramel Cream Cheese Frosting

Makes about 4 cups

1/2 cup firmly packed dark brown sugar
1/4 cup heavy whipping cream
1/2 cup plus 2 tablespoons butter, softened and divided
1 (8-ounce) package cream cheese, softened
1/2 teaspoon vanilla extract
5 cups confectioners sugar, sifted

In a small saucepan, combine brown sugar, cream and 2 tablespoons butter over medium heat. Cook for 3-4 minutes, stirring constantly, until sugar is dissolved. Cool completely.

In a large bowl, beat cream cheese and remaining 1/2 cup butter at medium speed with an electric mixer until smooth. Add brown sugar mixture and vanilla extract, beating to combine well. Gradually beat in confectioners sugar until smooth.

Brown Sugar Pound Cake

3 sticks butter
1 pound light brown sugar
1/2 cup granulated sugar
5 eggs
2 teaspoons vanilla
3 cups all-purpose flour
1/2 teaspoon baking powder
1 cup milk
1 cup chopped nuts

Cream butter and sugars thoroughly. Add eggs one at a time, beating at medium speed. Add flavoring. Sift dry ingredients together. Add to creamed mixture alternately with milk. Mix well.


Place in well greased tube pan and bake at 325 degrees for 90 minutes.

Carrot Cake

2 cups granulated sugar
4 eggs
1 1/2 cups salad oil
3 teaspoons cinnamon
1/2 teaspoon mace
1 teaspoon nutmeg
2 teaspoons soda
1 teaspoon salt
2 teaspoons vanilla
2 cups all-purpose flour
1 cup chopped nuts
3 cups grated carrots

Cream sugar, eggs and oil. Add dry ingredients, nuts, carrots and vanilla.


Bake in greased and floured 9-inch by 13-inch pan at 350 degrees for about 55 minutes. Cool.

Frosting:

1 stick margarine or butter
1 (8-ounce) package cream cheese
1 box powdered sugar
1 teaspoon vanilla
Dash of salt

Cream margarine and cheese with mixer. Add powdered sugar, vanilla and salt. Spread on cooled cake.

Diabetic Carrot Cake

Refrigerated butter-flavored cooking spray
2 large egg whites, at room temperature
1/2 cup pl
ain nonfat yogurt
3 tablespoons canola oil
1/2 cup unsweetened applesauce
1/3 cup dark brown sugar, packed
2 teaspoons vanilla extract
2 1/2 cups unbleached all purpose flour
2 teaspoons baking powder
1/2 teaspoon baking soda
1/4 teaspoon salt
1 teaspoon ground cinnamon
1/2 teaspoon ground nutmeg
1 cup shredded carrots
4 ounces unsweetened crushed pineapple with juice
1/4 cup dark raisins


Preheat oven to 400 degrees. Coat 9-inch Bundt pan with cooking spray. Dust with flour, shake off excess.


In large bowl, whisk together egg whites, yogurt, oil, applesauce, brown sugar and vanilla. On a piece of wax paper, sift together flour, baking powder, baking soda, salt, cinnamon and nutmeg. Gradually add to egg-applesauce mixture, stirring to incorporate.


Stir in carrots. Drain and reserve juice from pineapple. Stir in the drained pineapple and raisins into cake batter.


Spoon the batter into prepared pan, smooth top. Bake 40-45 minutes until a tester comes out clean.


Cool for 10 minutes. Loosen edges of cake from pan and invert on rack to cool.


Transfer cake to serving platter when ready to serve.
---
Recognized throughout the state as an accomplished chef, Don Bingham has authored cookbooks, presented television programs and previously served as the executive chef at the Governor's Mansion. He is now the director of special events at the University of Central Arkansas.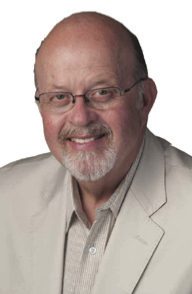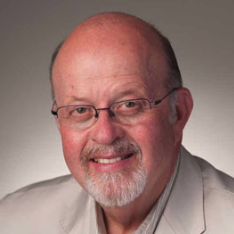 Latest posts by Don Bingham
(see all)