29 Aug 2015

Let them eat vegetables!

by Don Bingham
Mike Kemp photos

Although Arkansas is known for its rice, poultry and cotton production, the state agriculture industry has a much broader offering than just those three. I discovered that Arkansas is the birthplace of warm water aquaculture in the U.S. Arkansas is also the oldest grape juice and wine producing state in the South.

Here are some additional facts on Arkansas agriculture.


Rice: More that 50 percent of the world's population is dependent upon rice for 80 percent of its diet, and Arkansas tops any other state in rice production. Two of the largest Arkansas rice production companies include Producers Rice Mill and Riceland Foods, both of which have corporate headquarters in Stuttgart, known as the "duck and rice capital of the world."


Poultry: Arkansas leads the nation in poultry production with Tyson, Inc. being the largest poultry producing company in the world.


Cotton: Mississippi County is home to what many industry experts consider to be the largest gin in the world, producing from the 10-stand gin an average of 110,000 to 140,000 bales per year!


Arkansas produces all crops normally grown in the temperate zone, and, with the exception of citrus fruits, grows practically every crop produced in the United States.


Arkansas ranks 14th among states in cash receipts from farm markets with a total of 4,973,164 harvested acres.
Nationally, Arkansas is No. 1 in rice and poultry production; No. 5 in sorghum and grain; No. 6 in cotton and No. 8 in soybeans and grapes.


In 1901, Benton County produced more apples than any other county in the nation. In tribute, the Arkansas General Assembly adopted the apple blossom as the official state flower.


The Arkansas Rice Growers' Cooperative Association assisted Ataullah Durrani, an Afghan living in New York, with the development of instant rice. His patent was purchased by General Foods in the 1940s.


The summer and fall season offers a wonderful time to enjoy dining with fresh vegetables! The array of vegetable recipes is endless.

We have stacks of recipe books with pages and pages of vegetable recipes. In searching through the local flavors of vegetable dishes in locally produced cookbooks, we found some jewels. Enjoy this special time of year with the produce from our great state.

Snappy Black-Eyed Peas
(The Flaming Spoons Cookbook, Irene Wassell)

1/2 pound bacon
2 cups chopped onion
2 cups chopped green bell pepper
2 cups chopped celery
6 cups cooked black-eyed peas OR 3 (15-ounce) cans black-eyed peas, undrained
3 tomatoes, peeled, seeded and chopped
1 (10-ounce) can Ro-Tel (tomatoes and green chilies)
Salt and ground black pepper to taste

In a skillet, cook bacon until almost crisp. Transfer to a 6- to 8-quart soup pot. Saute onion, green pepper and celery in the rendered bacon fat; pour peas, sautéed vegetables, chopped tomatoes and Ro-Tel into soup pot. Add salt and pepper to taste. Cook over medium to medium low heat for 30 minutes. Add water as needed to prevent scorching.


Fruited Rice
(The Flaming Spoon Cookbook, Irene Wassell)

1 cup uncooked, long-grain rice
2 1/2 cups water
2 tablespoons butter
1/2 cup finely chopped apricots
1/4 cup raisins
1 (2-ounce) package slivered almonds
1 tablespoon chicken-flavored bouillon granules
2 teaspoons dried parsley flakes
1 1/2 teaspoons dried orange rind
1/2 teaspoon onion powder


In a medium saucepan, combine all ingredients and bring to a boil. Cover, reduce heat and simmer 20-25 minutes or until rice is tender and water is absorbed. Serve warm.


Green Tomatoes Parmesan
(Smilemakers in the Kitchen Cookbook, Linda Adams)

3 medium green tomatoes
Salt
1/4 cup cornmeal
1/4 cup shredded Parmesan cheese
2 tablespoon flour
1/4 teaspoon garlic salt
1/8 teaspoon oregano
1/8 teaspoon pepper
1 egg
1/4 cup vegetable oil

Slice tomatoes 1/4-inch thick. Sprinkle with the salt and allow to drain on paper towels for 30-60 minutes. Meanwhile, in a shallow dish, combine cornmeal, Parmesan cheese, flour, garlic salt, oregano and pepper. In a separate shallow bowl, lightly beat egg. In a medium skillet, heat oil on medium-high. Dip each tomato slice into beaten egg, then into cornmeal mixture. Fry tomatoes, a few at a time, for 2 minutes on each side or until golden brown. Drain on a paper towel-lined wire rack. Serve immediately. Serves 4-6.


Okra, Corn and Tomato Medley
(Smilemakers in the Kitchen Cookbook, Linda Adams)

1 medium onion, chopped
3 tablespoons drippings or margarine
2 cups sliced fresh okra
2 cups fresh corn, cut from cob
3 cups tomatoes, peeled and chopped
1 teaspoon sugar
1 teaspoon salt
1/4 teaspoon pepper

In a large skillet, sauté onions in bacon drippings or margarine until tender. Add okra and cook 5 minutes, stirring occasionally. Add corn, tomatoes, sugar, salt and pepper. Stir well. Cover and simmer for 15 minutes until corn is tender. Serves 6.


Squash Patties
(Food For Thought – Kids' Chance of Arkansas)

1 cup cooked, mashed squash
1 egg, beaten
2 tablespoons milk
1/2 cup flour
Dash black pepper
1 tablespoon sugar
2 tablespoons, onion, chopped
1/2 teaspoon salt.

Combine all ingredients. Droop into hot oil or shortening, flatten with spoon and fry to a golden brown.
---
Recognized throughout the state as an accomplished chef, Don Bingham has authored cookbooks, presented television programs and planned elaborate events. Today, he is the administrator for the Governor's Mansion.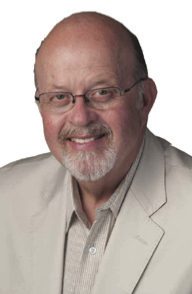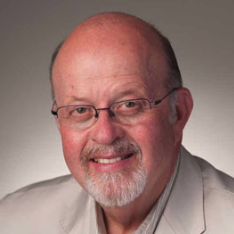 Latest posts by Don Bingham
(see all)