11 Sep 2019

Lake Hamilton's Qualls is leader of the pack

by Mark Oliver

From the first time Braden Qualls picked up a football, the Lake Hamilton senior linebacker knew that he was born to do great things on the gridiron.  

"I've been playing football since second grade," Qualls said. "It's what everyone did back then, and it's something I worked hard to be good at. I had always played offense leading up to high school, but by my freshman season, my coaches saw something in me, defensively, that inspired me to make a change. From that point on, I decided that if I was going to switch to defense, then I wanted to become the leader of the defense."

Qualls was selected to this year's 501 Football Team — 27 players representing all 11 counties of the 501. The team, sponsored by Conway Regional Health System, First Security Bank and Conway Orthopaedics and Sports Medicine Center, boasts the best the 501 has to offer both on and off the field. The senior was nominated by his head coach, Tommy Gilleran.

"Braden is great to everyone," Gilleran wrote in his nomination. "He always has a great attitude; he wants to help everyone and does a lot of things with his church. He was our third leading tackler last season, and I expect him to earn all-conference honors this year."
After drumming cross-town rival Lakeside in the season opener, 49-21, Qualls believes the Wolves (1-0) are primed for a big year. 
"The win was huge for us," Qualls said. "It's always good to start with one step forward rather than one step back. Being the first game in Garland County this year, it was a big game for our community, and it's not a game that either team wants to lose. I had a sack and a couple of stops on defense, and it went a long way in encouraging my teammates to do their part as well.
"This year, I'm hoping to make All-State and lead our team defensively with the most tackles. As a team, our goal is the state championship and nothing less. It's going to take heart, effort and determination for every game, but we're a family, and we've worked really hard to get to where we are."
When it comes to leadership, Qualls learned most by listening to those who have led before him.
"Over the past two seasons, I've learned a lot from the seniors above me," Qualls said. "They always told me I could be better than them if I put in the time and effort. They told me they would push me as hard as they could and expected me to do the same every time. Those are the same lessons I teach our underclassmen today."  
This week, Qualls and the Wolves travel to Malvern to take on the Leopards in an early battle of unbeatens.
"I really like the momentum that we're bringing into this week," Qualls said. "All the hard work we've put in this summer is paying off, and we hope to bring that into the Malvern game as well. We've been studying film for hours this week. We believe that we are the better team, and now we just have to go out there and prove it."
Off the field, Qualls — who carries a 3.75 GPA — plays third base for Wolves baseball and enjoys hunting and fishing in the 501's great outdoors. A member of FCA and Beta Club at Lake Hamilton High School, the senior is also active in his community as a member of New Life Church in Hot Springs. 
After high school, Qualls plans to hang up his cleats and attend the University of Arkansas in Fayetteville. 
"Each of my coaches has played important roles in my life, but I've always had a special bond with Coach Kinsinger," Qualls said. "One year at Fields of Faith in Hot Springs, I decided that I was going to rededicate my life to Jesus, and he prayed over me and walked me through the whole process. That moment made a big impact in my life, and it remains one of my favorite football memories today."
Lake Hamilton plays at Malvern at 7 p.m. Friday.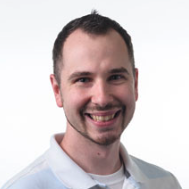 Latest posts by Mark Oliver
(see all)