19 Mar 2014

Lady Red Hawks win first state championship

by Levi Gilbert


The Nemo Vista Lady Red Hawks made school history last week with 37-32 win over Conway County rival Wonderview in the girls 1A final at Summit Arena in Hot Springs, earning the school's first state basketball championship.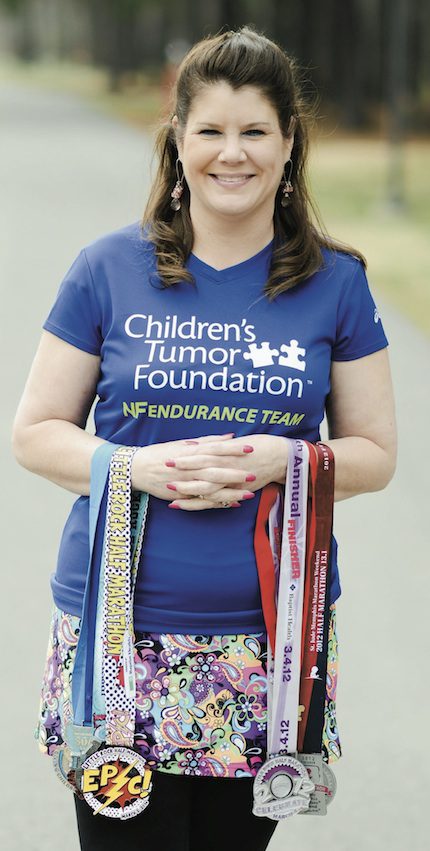 "To me, being a part of the first state championship in Nemo Vista girls basketball is very special," said Nemo Vista Coach Kyle Payne. "What makes it even more special is the group of young ladies that I am able to share the joy and experience with. I have been at Nemo now for five years, but only have been coaching basketball for two years.
"When I first got to Nemo, all of these girls were in the fifth and sixth grades, and I knew then that they were going to be something special. They never seem to disappoint. I am very thrilled to be a part of this historic championship, but even more thrilled for the girls, the school and the community that were able to experience it."
Chase Paladino finished with 14 points, nine rebounds and one steal to earn the MVP honor. She finished 4-of-12 from the field with all four buckets coming from 3-point range. She dropped her final two points — which were also Nemo Vista's final points of the game — from the free throw line.
"The major turning point I feel like was when Chase Paladino hit back to back 3-pointers to regain the lead in the fourth after Wonderview took the lead for the firstt time," Payne said. "Jacie Andrews hit two big 3-pointers in the first to spark our first run and give us the lead we had.
"Defensively, Maggie Mahan and Sade Harrison were our standouts rebounding wise and just disrupting the flow of Wonderview's offense. They read other players very well and anticipated exceptionally for ninth graders, getting hands on a lot of passes."
It was not the ending Wonderview senior Shelby Williams had imagined, but the inaugural 501 Basketball Team honoree has nothing but positive memories of her final season as a Lady Daredevil.
"As a whole, I thought we had a very successful year, and I was very proud of what all we accomplished as a team," Williams said. "Not to mention there is no better way to end a high school career than being in the state championship game at the Summit."

Williams had six points, seven rebounds, an assist and a steal in her final game for Wonderview. The Lady Daredevils seemed out of contention at the half after scoring just two points in the second quarter, trailing 17-8 heading into the locker room. But Wonderview outscored Nemo Vista 13-4 in the third quarter, which evened the game all up going into the deciding quarter.

"I will remember most how we never gave up and kept fighting no matter what the score, and we all played our hearts out until the end," Williams said. "Because it was my final game, I gave it all I had and had no regrets."

Nemo Vista held a slim 31-30 lead with less than two minutes remaining in the game. Wonderview couldn't keep the Lady Red Hawks from scoring down the stretch as Nemo Vista outscored the Lady Daredevils 6-2 to pull away with the victory.

Jacie Andrews trailed Paladino with 10 points, and Sarah Mahan had nine for Nemo Vista. Bailey Zimmerman led Wonderview with 15 points and two assists, and Ali Harris was second in scoring with 11 points.

The 501 was well represented in the 1A championship game. Both teams are from Conway County and the same district, the 5-1A.

"I feel like this county has a very high level of talent," Williams said. "There has always been a tradition of rivalry among the smaller schools in the county, and it brings out a higher level of talent each team has and makes teams work harder and try to out do the others year after year.

"Even though there is a rivalry, I would hope we are all proud of each team's accomplishments and talent that this community has."
Payne points to the strength of community support across the county as the main influencer of success in the area.
"With both Nemo and Wonderview being in northern Conway County and both of us making it to the championship game, I think it says a lot not only about the kids in this area, but also the parents and support from the communites and the emphasis that is put on basketball," Payne said. "There are good athletes in almost every school district. I believe our two districts have numerous athletes and an abundance of talent. I think the part that really puts Wonderview and Nemo in another level is the support given to the student-athletes at a young age and continues all through school."