11 Sep 2023

Lady of the Bay

By Dan Feuer

Fairfield Bay is becoming known for its events, the many amenities it has to offer, and most importantly, its art culture, which is continuously growing. An art walk was recently held from Ed Leamon Park to Woodland Mead Park, and along the trail are numerous pieces of art from artists around the state.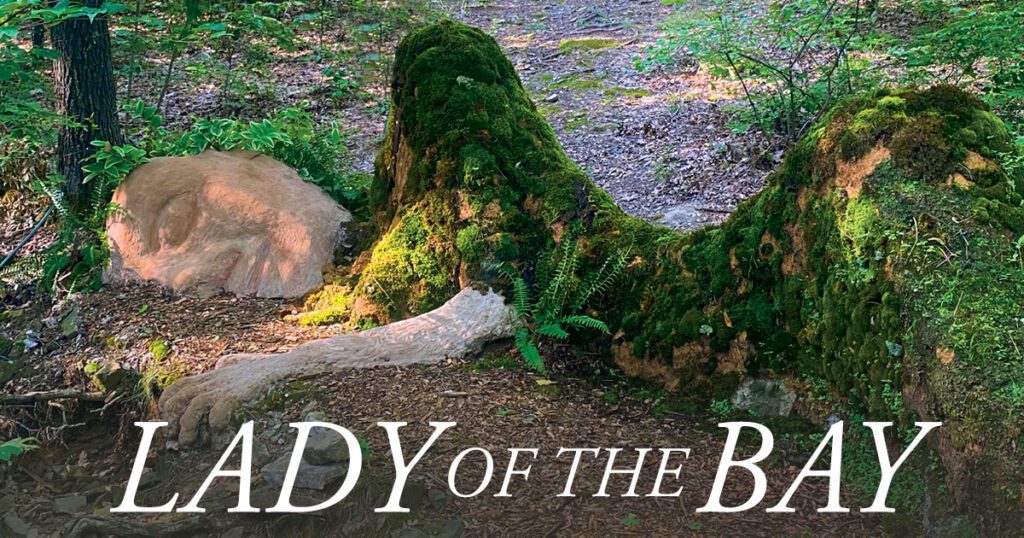 The newest piece is called "The Lady of the Bay," a sculpture created by the inspired artist Karen Roethle Parise. Karen and her husband, Tom, lived in North Central Wisconsin and also spent some time near Lake Superior, Michigan, but found it was too cloudy. So, they decided to find someplace sunny and with a bit of effort found the perfect town called Fairfield Bay in Arkansas. Here the sun is plentiful and her creative juices began to flow. Karen joined the artist league and loves doing murals, and her biggest one so far is on the wall at Fairfield Lanes called "We the People." Karen loves art that evokes emotion and tells a story, which is exactly what she accomplishes in her work. If you look closely, you notice small details with a message in her murals.
Karen felt that Fairfield Bay is a perfect location for the "Lady of the Bay" because she has a sense of serenity and she fits in the garden and the weather here is perfect to maintain her 27-foot structure.
"If it wasn't for the wonderful volunteers that helped along the way, she would not exist. Most of the volunteers came locally and a few came from the Higden/Edgemont area. They were so eager to help and they showed up every day to bring her to life. It's already been about two and a half months, with four-hour sessions a couple of days a week. A very labor-intensive project but the results are amazing," said Karen.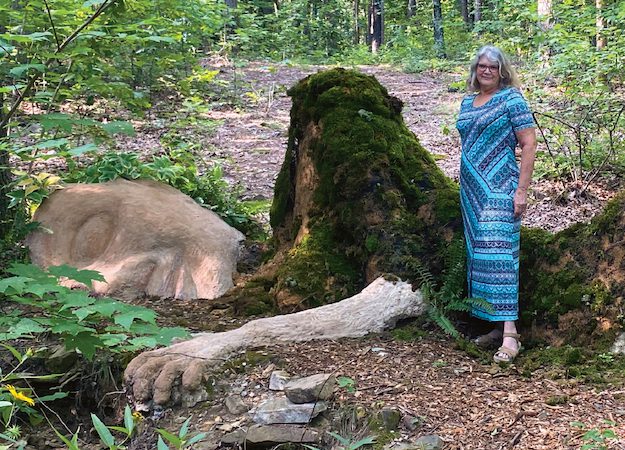 A sprinkler system was put in place to help keep the moss and plants growing. Be sure to walk the paved trail from Ed Leamon Park to Woodland Mead and you'll see her laying next to the bridge.
Her current projects include art for the upcoming Moonshine Festival. "Fairfield Bay has so much to offer with the wonderful artists, so it's important to get the word out so art enthusiasts can come and enjoy and purchase the pieces that speak to them. The NCA Art Gallery at the Conference Center is a wonderful place, but it would be nice to have a separate building dedicated just for an art gallery," said Karen.