08 Feb 2023

Kyler Chapman – Mount Vernon-Enola (501 Basketball Team 2023)

Kyler Chapman was inspired to play basketball by his uncle, and he's never looked back.

"My uncle always wanted me to try out basketball when I was younger to see if I'd enjoy it," Chapman said. "I've been playing for eight years. Growing up playing the game and hearing his stories, I always wanted to reach that point and go further. It gave me motivation and a reason to play."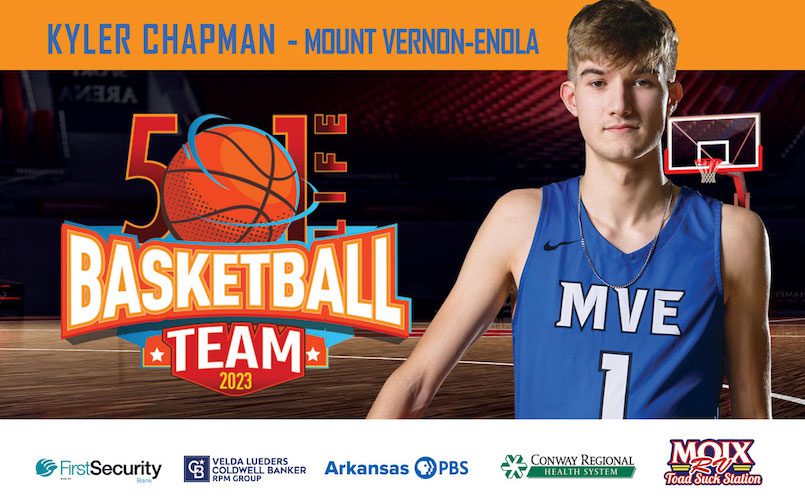 As Chapman is wrapping up his senior year, he fondly reflects on the past, especially his sophomore season.
"One of my favorite memories was winning regional tournament my sophomore year," Chapman said. "We lost our best player early that year and had to overcome it and find a way to succeed. So winning regionals was a special moment."
For Mount Vernon-Enola head coach Drew Blocker, when Chapman graduates, the loss will be felt deeply for the Warhawks.
"Kyler has a great ability to shoot the three and get to the rim," Blocker said. "He draws a lot of attention from opposing defenses. Kyler led our team in most of the major statistical categories last year. I expect him to have a great senior year. He makes those around him better. He can take pressure off of other players and allow them to succeed."