03 May 2023

Kyle Allison Golf Classic a success

Local golfers and their teams stepped up to the tee as they played to raise money for Renewal Ranch during the 5th annual Kyle Allison Golf Classic, presented by Centennial Bank, on April 24.

Morning flight participants walked onto the greens at Centennial Valley Country Club in Conway with the opportunity to boost their swing. Leading into the sunny noon hour, both morning and afternoon teams came together for a delicious catered lunch by Renewal Ranch Executive Chef Ron Griffin.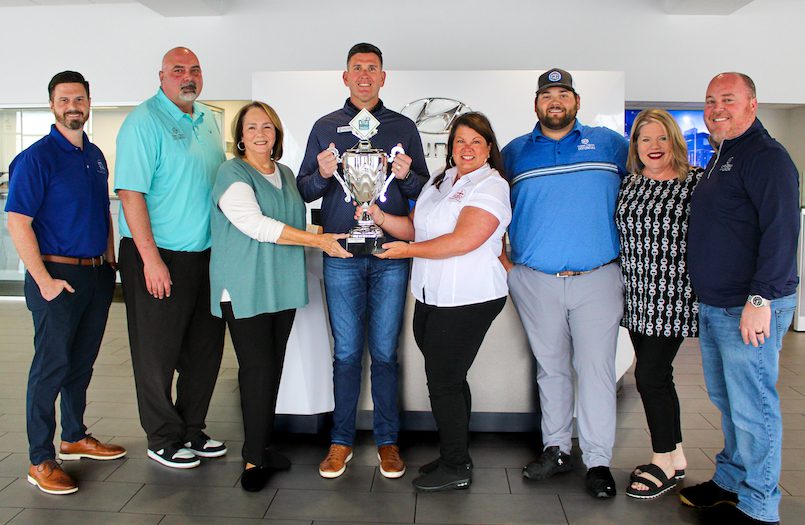 At the end of the day, the team representing Chris Crain Hyundai took home the shiny new Kyle Allison Golf Classic trophy to display until next year's tee time, while Wonder State Mortgage came in 2nd place and Malvern National Bank came in 3rd place.
Kelli Brawley, special event and annual giving coordinator for Renewal Ranch, was working behind the scenes on tournament details to ensure that everyone attending had an incredible time and made memories along the way. "This was my first golf tournament with Renewal Ranch, and I am excited to have brought some new elements to make the tournament more interactive and fun," said Brawley. "We are thankful to have had so many community supporters donate to our classic. Plus, our Renewal Ranch men were a big part of the tournament as they helped set up and tear down, serve lunch, and assisted with snacks and beverages on the course."
Debbie Allison, the mother of the late Kyle Allison, gave her blessing to have the golf tournament to be renamed for Kyle five years ago.
"The tournament has meant so much to our family," said Allison. "We see Kyle's friends, coworkers, and business associates return each year as a testimony to the love and admiration so many hold for him and for the place that supported him through his personal struggle with addiction."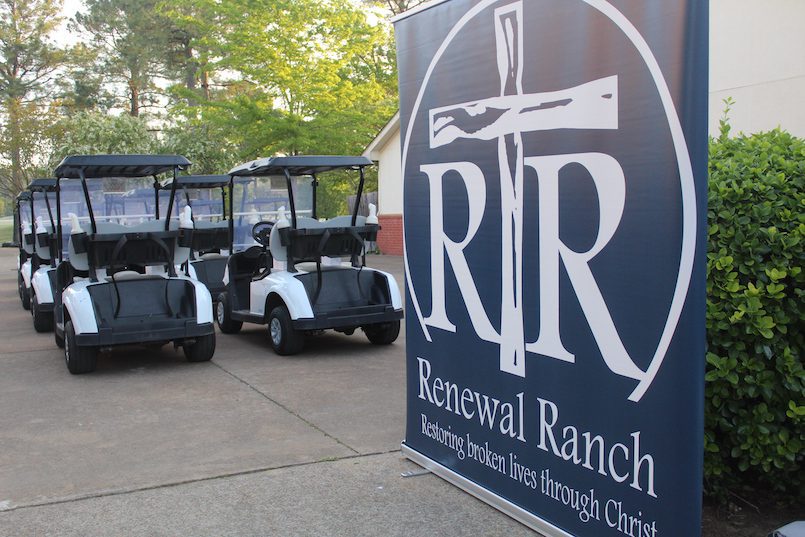 For Allison, Renewal Ranch still holds a place in the family's heart and keeps them excited for the classic every year. "Our family, extended family, and many friends have seen firsthand the impact the ministry of Renewal Ranch has had on hundreds of men and their families. Watching this happen over and over again is what keeps our family connected with Renewal Ranch."
ABOUT RENEWAL RANCH: Renewal Ranch, located on 116 beautiful acres near Conway is a faith-based residential addiction recovery program for men ages 21 and older. It was founded on the belief that addiction is a spiritually rooted issue and that men who submit their lives to Christ are much more likely to overcome addiction, become reunited with their families, and be productive members of society.
The 12-month program, broken into three Phases, is designed to help each man discover and address his spiritual issues. It is based on the teachings and principles of the Bible and incorporates five key components: an Atmosphere of Love, Brotherhood, Bible Study, Service and Spiritual Discipline. It offers counseling, job, and life skills, work and volunteer opportunities, and specific job training. The staff, instructors, mentors, and volunteers are Christian leaders committed to the program and believe in its success.