23 May

Kids Run Arkansas event celebrates anniversary

More than 1,000 young people recently participated in the Tenth Annual Kids Run Arkansas sponsored by the Conway Regional Health & Fitness Center.

Mallory Lefler, the center's fitness coordinator, directs Kids Run Arkansas®, which celebrated its 10th anniversary this year. Groovy Smiles Pediatric Dentistry was the title sponsor.

A total of 1,024 young people representing 43 different schools and four different counties participated this year.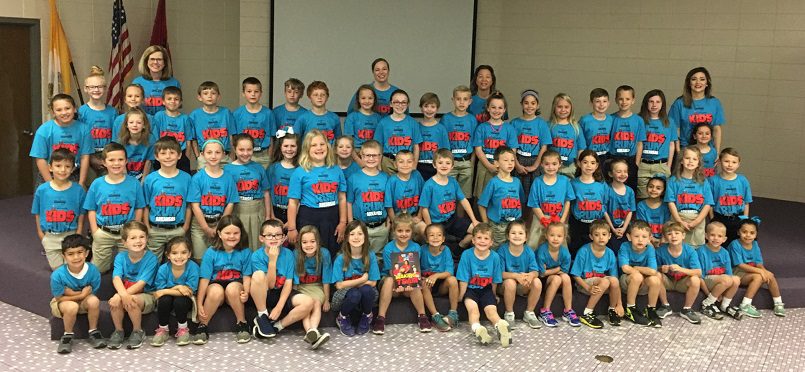 The event, open to kids of all ages, was held in the south parking lot of the fitness center, near the new Tucker Creek Trail entrance and included some of the trail.
Kids Run Arkansas offers fun for the entire family, including face painting, games and more, leading up to the 1-mile and 3-mile run/walk. While it is a running event, there is no chipped timing as the event strives to promote fun and fitness for youth and families.
Schools with the highest percentage of participation receive scholarships for their physical education programs. This year, $10,000 was awarded.
Schools earning scholarships:
First – St. Joseph – $2,500
Second – Woodrow Cummins Elementary – $2,250
Third – Anne Watson Elementary – $1,500
Fourth – Jim Stone – $1,200
Fifth – Ellen Smith Elementary – $900
Sixth – Julia Lee Moore Elementary – $575
Seventh – Conway Christian School – $400
Eighth – Theodore Jones Elementary – $300
Ninth – Marguerite Vann Elementary – $225
Tenth – Ruth Doyle Middle School – $160
For more information about Kids Run Arkansas, contact Lefler at 501.450.9292, ext. 309, or [email protected]. (See more photos from this event in the June edition of 501 LIFE, in 501 Kids and on the 501 LIFE Facebook Page.)