03 Apr

Kids Run Arkansas April 12

The Conway Regional Health & Fitness Center is making plans for the 11th Annual Kids Run Arkansas planned 6 p.m. Friday, April 12, in Conway.

The event is under the direction of Mallory Lefler, fitness coordinator for the Conway Regional Health & Fitness Center. "We are so excited for the 11th Annual Kids Run Arkansas event," she said. "The event is a great way for the entire family to be active together. Because of our awesome sponsors, we are able to give away scholarships to local schools for their physical education program, so get your school excited today!"

Groovy Smiles Pediatric Dentistry is the title sponsor again this year.

The event offers fun for the entire family, including face painting, games and more, leading up to a 1-mile and 3-mile run/walk.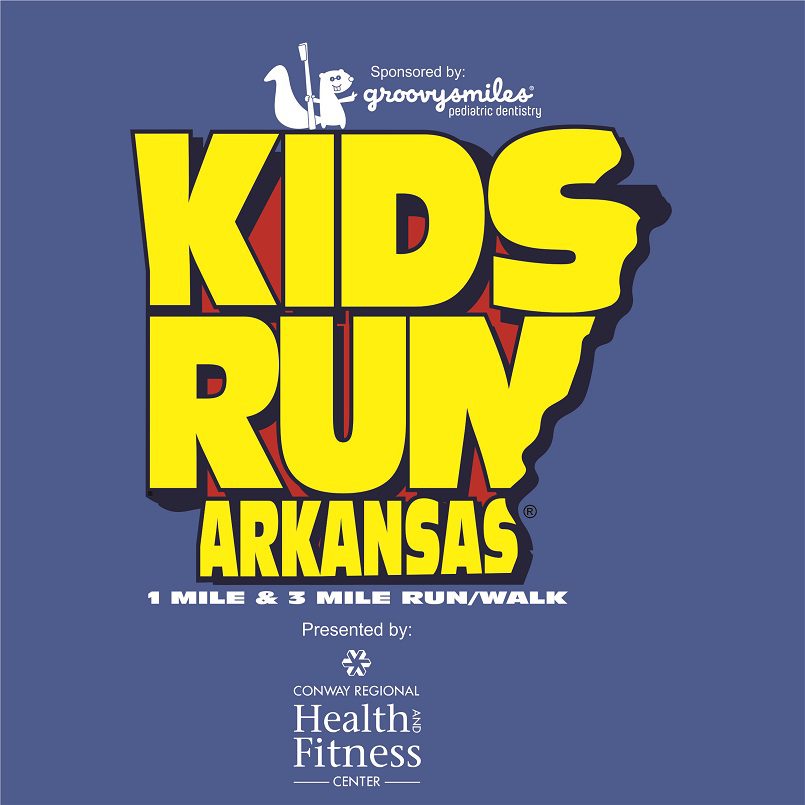 While it is a running event, there is no chipped timing as the event strives to promote fun and fitness for youth and families. Kids Run Arkansas is open to kids of all ages and parents.
Last year, nearly 1,200 runners participated from 43 different schools from across Arkansas. 
Each year, the schools with the highest percentage of participation are awarded scholarships for their physical education programs. Last year, the event generated $10,000. The top three schools were St. Joseph, Woodrow Cummins Elementary and Anne Watson Elementary.
For more information, contact Lefler at 501.450.9292, ext. 309, or [email protected].