By Tiffany Block
If you know of or have some picky eaters or have no time to cook and eat as a family, then this article is for you.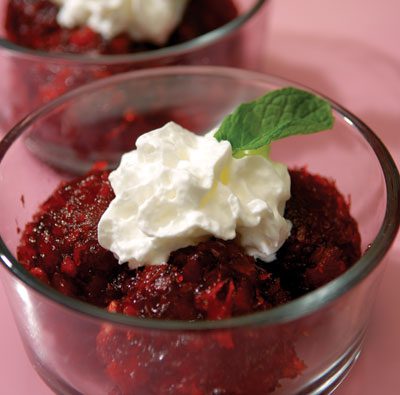 Parents, grandparents and youngsters cooking together in the kitchen, sharing family recipes and secrets passed from one generation to the next, is a lost art in many households across America. These days, it's hard for busy parents even to take time out to teach their kids basic cooking techniques. It's true that including the kids in cooking meals requires time, patience and some extra cleanup, especially when the children are younger. But many experts think it is well worth the effort.
Many parents are surprised to find out that their kids will try a food in a certain setting (i.e with peers, daycare, school) that they thought they didn't like or have never eaten before. If you have to deal with a picky eater then you should tell them that it takes two times to decide that you do not like something, and one of those times should be when you make it.
So, here's an idea. If your child does not like your meatloaf, rather than be offended, ask them to help you come up with a different recipe or pick up a kids cookbook and try a new version together. Encourage your kids to do as much of the prep work as possible. Seeing the transformation of the food from its natural state to a finished product is a critical element in learning to appreciate food and cooking. So when a recipe calls for anything to be chopped, grated or shredded, be sure to have them do it.
Here are some easy recipes to help your budding little chef get started.
Easy Chocolate-Dipped Strawberries with Pretzels
2 large Hershey chocolate bars
12 large fresh strawberries, stems on
1 cup of crushed pretzels
Wax paper
Leave the stems on the berries so you can hold them by the stems when dipping. Wash and dry the strawberries. Break chocolate into small pieces and place in microwave safe bowl. Heat in microwave oven on high for 30 seconds. Check chocolate and heat another 15 – 30 seconds if needed. Holding by stems, dip each strawberry before dipping in the crushed pretzels. Place on wax paper to cool.
Pepsi-Cola Salad
2 small packages cherry Jell-O
1 small package lime Jell-O
1 large can crushed pineapple
2 1/2 cups Pepsi
1/2 cup chopped nuts
Mix together cherry Jell-O, lime Jell-O and crushed pineapple. Place in saucepan and cook until boiling. Remove from heat and add Pepsi and nuts to mixture. Stir well in pan; pour in bowl and refrigerate.
Cowboy Casserole
1 lb. of hamburger
1 onion
15 oz. can Ranch Style Beans
15 oz. can of Spanish Rice
Grated cheddar cheese
Brown hamburger and onion; drain excess fat. Add beans and rice, heat. Sprinkle with cheese; bake at 350 degrees until melted.
Creamy Macaroni Bake
4 cups chicken stock
6 cups cauliflower florets (about 1 medium cauliflower)
1 lb. macaroni
2 tbsp. olive oil
Salt and freshly ground pepper
2 cups chopped onion
2 tsp. chopped garlic
3 cups diced zucchini
Sauce
1/4 cup olive oil
1/4 cup flour
1 tbsp. Dijon mustard
1 tbsp. chopped fresh oregano or 1 tsp. dried
2 tbsp. chopped fresh basil
Topping
1 cup breadcrumbs
Heat chicken stock in a pot, add cauliflower and cook until tender, about 15 minutes depending on size of florets. Scoop out with a slotted spoon and reserve cauliflower and stock separately.
Bring a large pot of water to boil, add macaroni to pot and cook according to package directions or until al dente. Drain macaroni, saving 2/3 cup pasta cooking water.
Puree cauliflower and reserved pasta cooking water in a food processor until smooth. Season with salt and pepper to taste. Reserve.
Preheat oven to 350 degrees.
Heat oil for sauce in a separate pot over medium heat. Add flour and cook together until flour turns a light brown color, about 4 minutes. Add reserved stock, whisking continuously.
Add mustard, oregano, basil and pureed cauliflower and bring to boil. Reduce heat to low and simmer for 5 minutes to combine flavors. Season well with salt and pepper. Remove from heat and use an immersion blender or food processor to puree sauce until silky smooth.
Add sauce to pasta mixture and toss to coat. Taste for seasoning. Oil a 9 x 13-inch (23 x 32-cm) baking dish or other dish.
Pile in pasta mixture, sprinkle on breadcrumbs and bake for 30 minutes or until dish is hot and sauce is bubbling. If the top has not browned then broil top for 2 minutes or until a slight crust forms.