27 Sep 2021

Kids can sign up for the First Tee Character Development Program in Morrilton or Conway

Posted at 6:12 PMh

in

News

The Community Service Inc. First Tee Character Development Program is a year-round program that focuses on instilling the First Tee nine core values into youth ages 7 to 18 through the game of golf.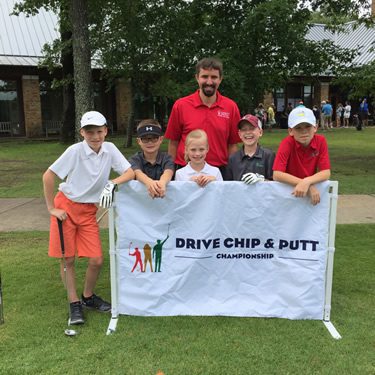 Those nine values are: respect, responsibility, courtesy, honesty, sportsmanship, confidence, perseverance, judgment and integrity. The program started in 2012 in Morrilton, expanded to Russellville in 2014, and then to Conway in 2015. It is made possible because of support from community members and businesses. In each city, CSI First Tee partners with golf facilities.
"We were very fortunate to partner with Brannon Watson and the Arkansas Golf Center in order to offer the program," said Sam Taylor, a First Tee Character Development Coach.
"Our program is very unique in that it's offered to any youth who might be interested in participating in a sport that they can play the rest of their life," he said. "We keep our program cost to a minimum ($15 a month) so every youth to be able to participate. We even have a foundation that will provide scholarships to those in need of financial assistance."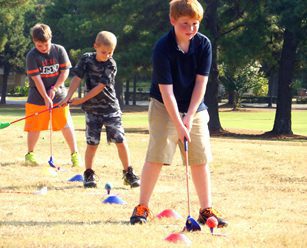 Community Service, Inc. is a non-profit agency that focuses on helping youth and families through a variety of services. Those services include mental health treatment, case management, juvenile justice, day treatment, prevention, therapeutic foster care, AmeriCorp Mentoring and Tutoring, and the First Tee Character Development Program. The agency was founded in 1958 in Conway County. All services are offered to youth and families regardless of their ability to pay, according to Taylor.
"This is a great time for kids to sign up for First Tee," Taylor said. "We also have our annual benefit golf tournament in June/July."
To learn more, visit csiyouth.com or call 501.354.4589.