24 Aug 2023

Kid of the Month: Reagan Madsen

By Rita Halter Thomas

While many preteens spend hours on their phone texting, playing games or posting on social media, 11-year-old Reagan Madsen of Conway spends hours doing things to enrich her life and those around her through theater, dance, music, school, church and missions.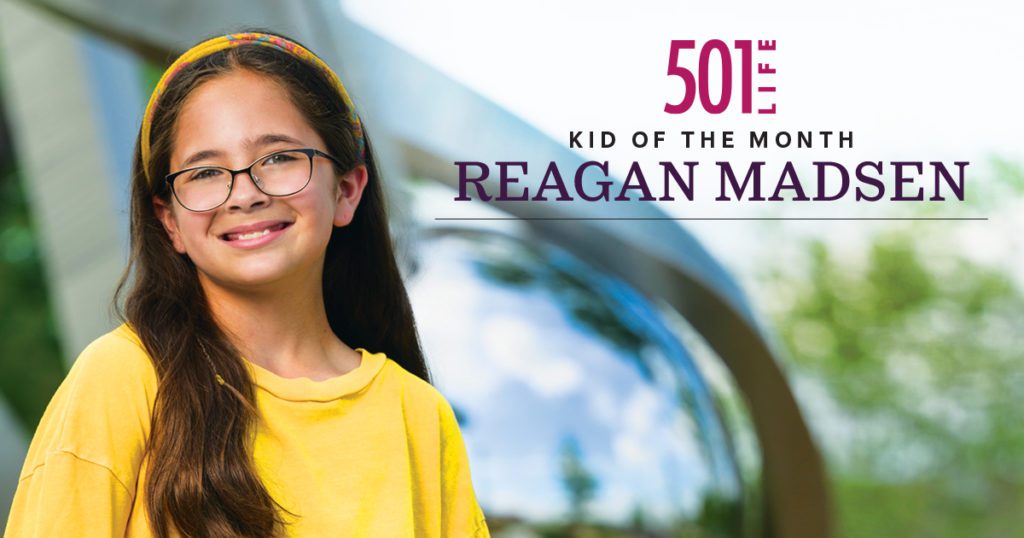 This month, young Reagan will hit the stage in her 13th theater production when she plays Amaryllis in Meredith Willson's "The Music Man," presented by Red Curtain Theatre (RCT). While most of her stage time has been under RCT, she has performed with both The Studio Theatre in Little Rock and Argenta Community Theater in North Little Rock.
Besides acting, Reagan dances ballet, tap, jazz, hip hop, contemporary, pre-pointe and musical theater. She is an assistant teacher for Red Curtain Dance, where her mother, Christina Muñoz Madsen, teaches dance classes and is the choreographer for "The Music Man." Theater is a family affair for the Madsens. Reagan's 14-year-old sister, Sydney, will play Gracie Shinn. Their dad, Dave Madsen, is Constable Locke.
Reagan also sings, plays multiple instruments, including the guitar, ukulele, piano and violin, and she will start cello in the fall. It seems Reagan's gifts run in the family. Outside her professional background in broadcast journalism and marketing, Mom Christina also danced from an early age through college, enjoying theater and music. Further, Reagan's maternal grandfather was a professional violinist.
All that and brains, too. A fifth-grader at Raymond and Phyllis Simon Middle School, Reagan is a straight-A student and a recipient of The Simon Prize. Recipients of The Simon Prize receive mentoring and networking support through ninth grade to encourage young girls to begin educational careers in Science, Technology, Engineering, and Mathematics (STEM). This summer, Reagan attended a STEM camp for engineering at the University of Arkansas Community College at Morrilton.
To balance it all is Reagan's heart for Jesus. She feels it's important to use and give of the gifts God has given her. She is active within her youth group at New Life Church and summer church camps, and she recently returned from a mission trip to Cuba.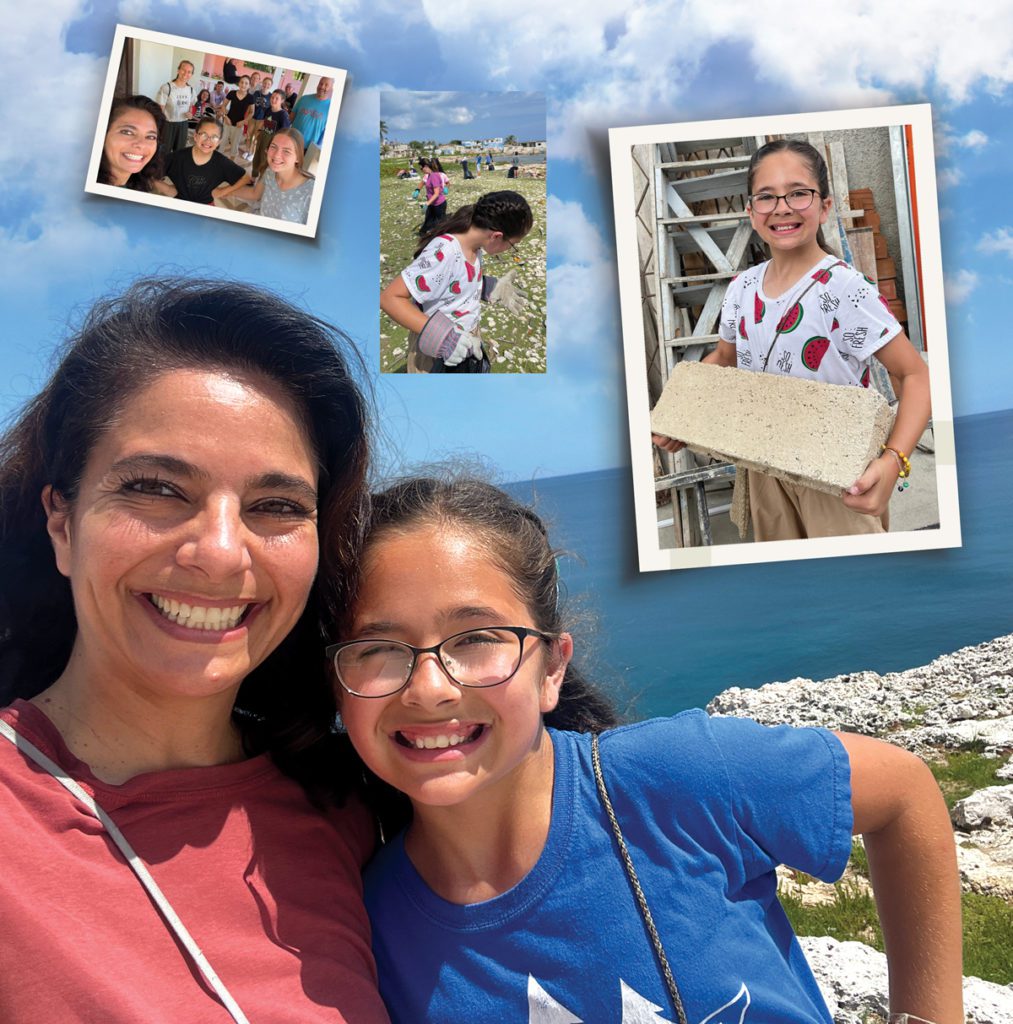 "We had no idea what to expect, but what we were really doing was helping the church there … help the people of Cuba," Reagan said. "One day we were helping move bricks from one side of a pavilion to another so they could build onto the church," she said. "We got one beach day, on … an actual beach with white sand and clear water," she said. "We had baptisms there … if someone wanted to be baptized."
Touching a colorful beaded bracelet on her left wrist, Reagan said she made bracelets to share based on a book by Max Lucado about John 3:16. As she touched each color, she explained the symbolism of each bead: black, red, white, blue, green and yellow. The bracelets are designed to explain God's love, even when having done wrong, and Jesus' sacrifice on the cross. Reagan created cards to explain each color, both in English and in Spanish, to accompany the bracelets.
Reagan saw firsthand the cultural differences in the church. "It's very different from the way we worship here. They just worship more freely. They are very energetic," she said.
While in Cuba, Reagan shared her testimony, and her mom translated. "I gave my life to Christ during Kid Life. I was in third grade." Reagan said she wanted to know Jesus more and grow closer to Him. Now, she celebrates two birth dates. The first is for her physical birth, and the second for her spiritual birth, which was one day before her ninth birthday.
Having accomplished so much so young, Reagan quotes 1 Timothy 4:12: "Do not let anyone look down on you because you are young, but be an example to all believers in what you say, and the way you live, in love, in your faith, and in purity."
Her advice to others? "Like it says, just because you are young doesn't mean you can't do great things."