30 Jun

Kid of the Month: Jude Nichols

Jude Nichols plays first base for Greenbrier Storm. His dad is the assistant coach and Jude loves practicing at home with his "Coach." Jude likes to work on hitting without the tee and wants to pitch so Dad can hit. Both his mom and dad played first base in softball and baseball respectively. His mother said, "It makes our hearts happy that Jude loves first base, too." He wears his dad's number on his jersey. (#5)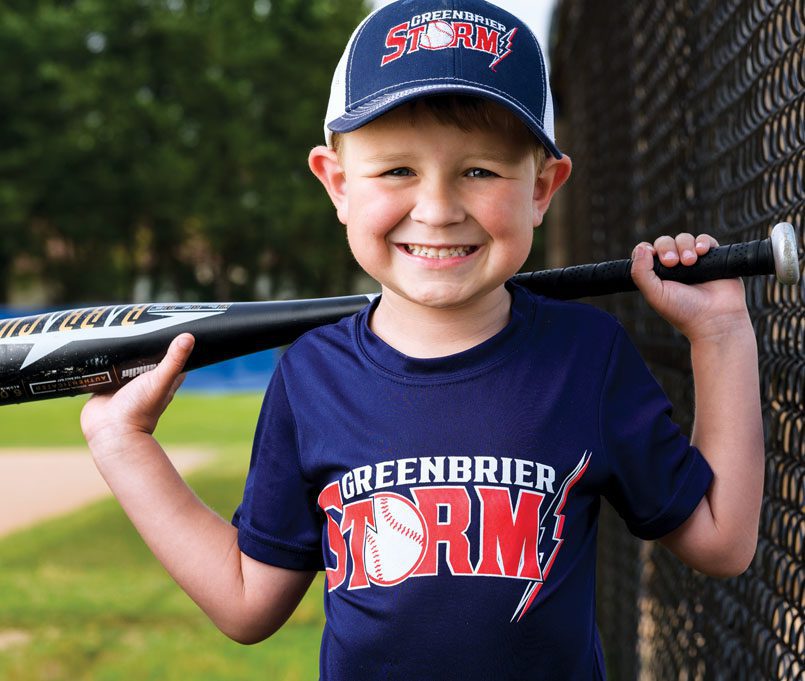 AGE:Six and he will be a first-grader
at Springhill Elementary.
City: Greenbrier.
Favorite subject: Science.
Family: Jana and Derrick, Mom and Dad; brothers are Jaden and Jackson; and, sister is Pamela.
Favorite snacks: Pancakes and grapes, granola bars, fruit snacks, and applesauce.
FAVORITE THINGS TO DO: T-ball, building things with LEGOS®, drawing and coloring.
wants to grow up to be:
A scientist and police officer.
Pets: Dogs are named Marty and Max.
FriendS HE playS with: Elizabeth, Dayson and Harley.