31 Jan 2023

Kid of the Month: Isaiah Graham

By Becky Bell

Since he could pick things up, Isaiah Graham of Conway has used them to drum a beat.

"It could be anything, toothpicks, Q-tips, my wicker laundry baskets," said his mother, LaShawnda Graham.

"We don't usually start lessons at that age, but he came in with drum sticks in his hands and started playing on the floor," said Jim Skelton, CEO and founder of the school of music. "I immediately told LaShawnda that he was accepted."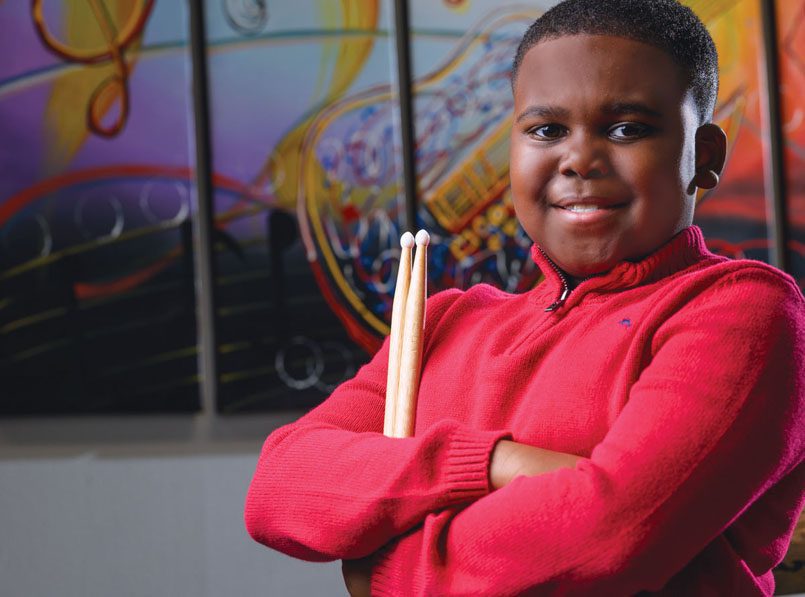 After being welcomed into the school, Isaiah was able to keep up with everything presented.
"His ear for musical beats, rhythm and being able to pick up with drums is innate," LaShawnda said. "God has blessed him, and through the drum lessons, he has been able to develop even more."
Isaiah has performed in five or six recitals thus far and said it was hard to not have a bit of stage fright in the beginning despite his love for playing the drums.
"I felt really nervous, but then it was kind of exciting," he said. "I think I've grown practicing with my instructor and being on stage performing."
Like any growing and talented musician, Isaiah has imagination and ingenuity to help him hear something but learn to play it in a new and better way.
"When you are learning songs, you learn to make it sound better by taking different beats and learning to spice it up a little bit," he said.
"To put some Isaiah flair on it," his mother added.
Of course, not all of Isaiah's time is dedicated to playing the drums. He sometimes plays board games and squabbles, like all siblings do, with his 5-year-old sister, Jordyn. Isaiah also plays video games like most kids his age, like Madden 21, Call of Duty and Fortnite.
He also dreams of getting a pet one day, a Siberian husky. He's done some research on the breed and is fascinated by some of these dogs having one brown and one blue eye.
For physical fitness, he plays soccer offered by the Conway Parks & Recreation league. He's involved in his fourth year of that and enjoys the excitement.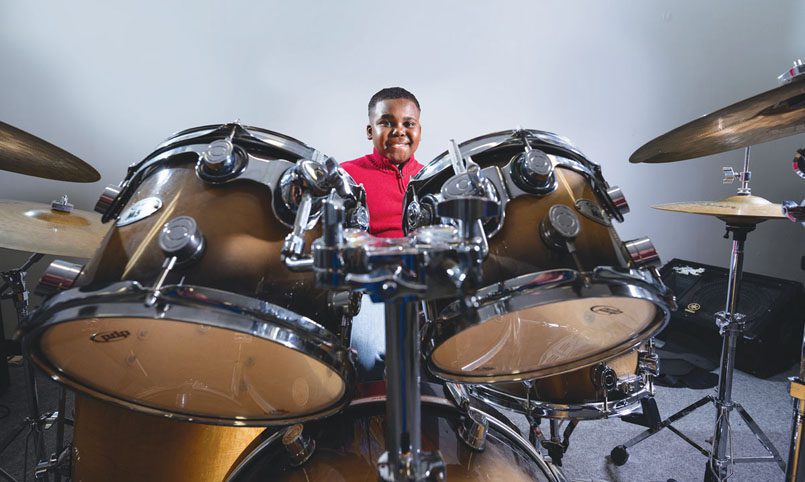 "I like playing with my friends and scoring goals and you have to play good defense and good offense at the same time," he said. "But you are also out there just to have fun."
As for his favorite subject in school, that would be math. The reason why it's his favorite is hard to pinpoint, but he knows what he likes about it.
"I mostly like multiplication, division and finding the area and perimeter," he said.
But video games, math, soccer and probably not even a Siberian husky could compete with the way Isaiah feels about playing the drums.
"After the recitals, when I stop being nervous, I am ready to do it again," he said.