501 LIFE kicked off the holiday season with fun and style at a unique, one-day-only event – 501 Holidays. Held Nov. 2 at the Wellness and Athletics Center at Hendrix College, 501 Holidays drew more than 400 attendees and featured "big names" in culinary arts and home décor. Offering something for everyone, 501 Holidays also featured a spectacular fashion show and a variety of tabletops that showcased local businesses as well as holiday decorating ideas.
Presenting sponsors for 501 Holidays were Dalton Designer Smiles, First Security Bank and First State Bank.
"There were so many businesses, groups and individuals that made 501 Holidays happen," said 501 LIFE Publisher Donna Spears. "We want to thank everyone involved for their help and support."
Designed with a beautifully-decorated mall area that created a hubbub of energy and activity, 501 Holidays presented the sights, sounds and smells of the season to get those attending in the holiday spirit.

501 Holidays . November 2, 2008 from Sonja Keith on Vimeo.
The event was divided into several segments, including:
"The Sideboard of Holiday Confections – Chefs on Parade"
"Festive Fashion on the Runway – Rich Colors of the Season"
"Decorating Made Fresh" – Gloriously nostalgic fresh swags, drapes, berries and simple evergreens.
"Tabletop Festival – Simple to Elegant" with tablescapes featuring ideas and suggestions for decorating this season.
"Looking Good for the Holidays" – Holiday hair and makeup tips from local salons and day spas.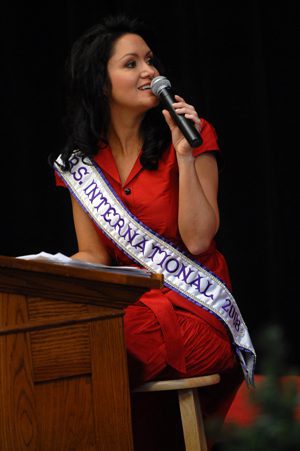 "Among my cherished memories of the 501 Life Holidays event was the networking of the Central Arkansas community! I not only worked with new talented people, but established relationships that will continue," said executive chef Don Bingham, a presenter and a member of the 501 Holidays Committee. "What a grand way to start the new season!"
Other presenters included:
Georg Andersen – Owner of one of the premier design firms in the world.
Jason Knapp – Executive chef, Arkansas Governor's Mansion.
Jill McCollum – Chef and director of dining services, Central Baptist College.
Chris Norwood – Designer, Tipton Hurst.
Scott Pickens – Certified executive chef, Hendrix College.
Other members of the 501 Holidays Committee included Lori Case, Kayla Cooper, Kay Dalton, Karl Lenser, Monica Lieblong, Beth Longing, Trina Mitchell, Deanna Ott, Pat Otto, Margaret Smith, Jan Spann, Beth Tyler and Jennifer Whitehead. The committee was also assisted by interior design students in the Family and Consumer Sciences Department at the University of Central Arkansas.
"The fashion show, emceed by Laine Berry, was incredible," said 501 Publisher Sonja Keith. "We greatly appreciate HipSway, Lefler's, Mary's Boutique, Mommie 2 B, Moravia, the Royal We and Walk This Way for their participation."
In addition to the ideas and suggestions offered by the presenters, each person attending was given a commemorative booklet that listed the recipes for the dishes prepared at the event as well as detailed holiday tips – from fashion and food to home and health.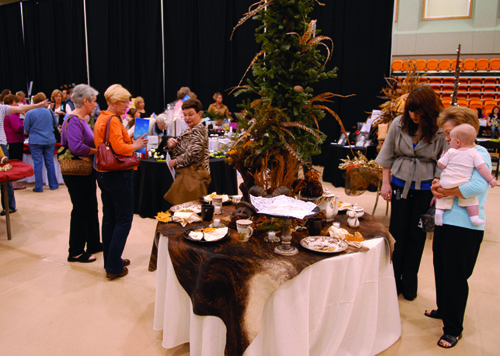 Those attending were also treated to free refreshments, courtesy of The Brewery and PattiCakes Bakery.
501 Holidays supports scholarship programs at Central Baptist College, Hendrix College and the University of Central Arkansas. (Check out the January issue of 501 LIFE for additional photos from the event and an exciting announcement about 501 Holidays proceeds.)
Go to www.501lifemag.com for additional photos and a video presentation from the event.
"501 Holidays is sure to become an annual holiday tradition for those in the 501 area," said 501 LIFE Publisher Tracy Ferrell. "We've already begun planning for next year's event."