28 Apr 2021

Kelly hits walk-off into history, Bisons defeat Ozarks 13-1

SEARCY — Rarely does a 13-1 game have a storybook ending. Tuesday's Harding University's game against University of the Ozarks did.

With one out and two runners on in the bottom of the seventh inning, Harding's fifth year senior Connor Kelly connected with a 1-0 pitch and delivered it over the left field wall for a three-run homer that ended the game early due to the NCAA's 10-run rule.

It was Kelly's second hit of the game and 220th hit of his career, breaking the school record of Harding Hall of Famer Justin Cone.

"When I got the first hit, I heard people talking about it behind my back and it made me a little jumpy on my next two at-bats," Kelly said.

In his next two at-bats, Kelly had a sacrifice fly and a ground out. Then came the big one in the seventh.

"I don't hit a lot of balls to the pull side," said Kelly, whose natural swing has resulted in many of his career-record hits going to the opposite field. "It just happens that I got a good swing on it, and it went over the wall."

Harding (19-15) had 12 hits, walked nine times and scored in every except the fourth.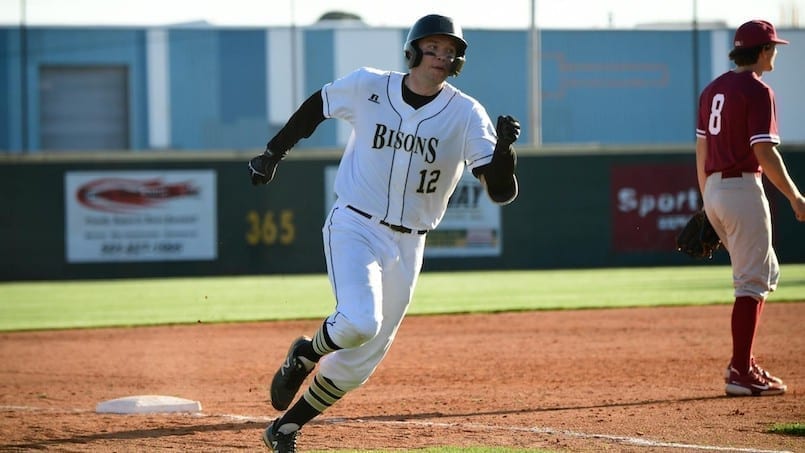 Harrison Heffley went 4-for-5 with a pair of doubles, three runs scored and two RBIs. It was his first career four-hit game.

David Butterfield had a double and a triple and drove in three runs to extend his streak to 22 consecutive games reaching base, the most by a Harding player this season.

Michael Chrisman went 2-for-4 and has multiple hits in 10 of his last 12 games.

On the mound, freshman Ross Shirey (2-1) had his best of six starts this season. He pitched 6 1/3 innings, allowing only five hits and one earned run, striking out three and working out of trouble in the third.

Rennie Arjona had two hits for Ozarks (15-13).

Harding returns to Great American Conference action this weekend at Arkansas Tech, then concludes the regular season at home against East Central. The Bisons are in contention for a spot in the GAC Tournament and hopefully a few more storybook endings.