08 Feb 2023

Katlin Bowden-Huber – Morrilton (501 Basketball Team 2023)

Katlin Bowden-Huber and the Morrilton Lady Devil Dogs are in the midst of a successful run. It's been four straight years of reaching the 20-win mark, and Bowden-Huber and her teammates are primed to take another run at post-season success.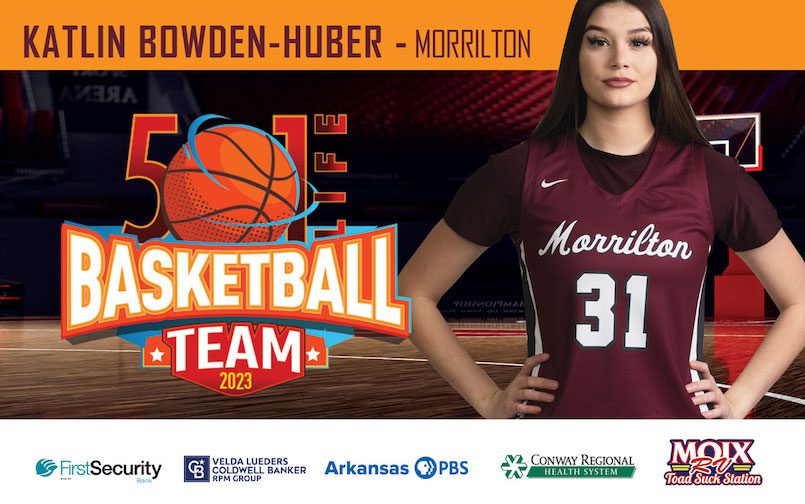 "On the court, Katlin is hard working," said Morrilton head coach Carin McNabb. "She is athletic and a perfectionist. What makes her a good teammate is that she tries to help others and always do her best."
In Bowden-Huber's junior season, the Lady Devil Dogs made it to the 4A north regional tournament, where Morrilton's season ended in the first round.
"Katlin contributed by being a great teammate," McNabb said. "She pushed our post players daily and made us better in practice."
In her senior season, she has put in the effort to improve her game for her final days in a Morrilton uniform.
"This year, my expectations for Katlin are to guard the rim with her length and athleticism," McNabb said.
Off the court, her contributions are just as important to Morrilton. Her personality and kindness shine through. 
"She's a smart, funny and a sweet person," McNabb said. "She works a job after school and is friendly to all the customers. At school, she is a member of several clubs. In the classroom, she works hard to make good grades and is willing to help others."