08 Feb 2023

Kara Keathley – Conway Christian (501 Basketball Team 2023)

Kara Keathley almost lost her senior season at Conway Christian due to a knee tendon injury, and now she's not taking any moments on the court for granted.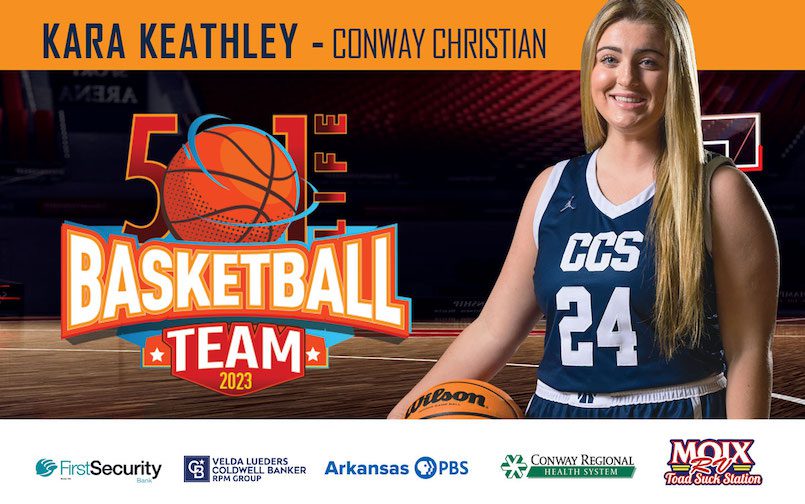 "All of my time playing sports, I have been known as the one to bounce right back up," Keathley said. "However, a few games into this year, I partially tore my PCL. I'm not one to just sit and watch. I always like to be doing something, so getting told I was going to be out six to 10 weeks was not something I wanted to hear.
"I might have still been in pain, but I was set that it was going to be three weeks and that's it. By the three-week marker, I was back on the court, willing to take the risk, because I was not going to lose my last year."
In the second half of the season last year, Keathley averaged eight points per game while shooting 42 percent from behind the 3-point line.
"Kara is the ultimate teammate, willing to take on any role to help her team win," said Head Coach Trey Lynch. "Specifically, she is a great shooter and active defender whose adaptability allows her to play multiple positions. Kara takes pride in all that she does. She epitomizes what it means to be a well-rounded student-athlete."
Keathley also plays golf, softball and volleyball and cheers. In addition, she is in Drama Club, Future Business Leaders of America and Beta Club.