20 Nov 2019

Jones, Lady Daredevils seek threepeat

by Mark Oliver

Fresh off its second-consecutive Class 1A basketball title, Wonderview has firmly established itself as the team to beat this season. With a new season underway, the Lady Daredevils have reloaded and are ready for the challenge of a threepeat. 

"Winning state [last year] when all odds were against us is my favorite basketball memory," Wonderview senior forward Mallory Jones said. "My goal this season is to make a difference in all aspects of the game. Whether it be offensively, defensively or even mentally, I just hope to always make a difference in the game to help my team. Our goal is to make it back to the state tournament and hopefully to win another ring."

"Mallory came off the bench last year to help with the post play," Wonderview coach Alaina Riley wrote. "She was a big presence on defense throughout the year, and during the postseason, she became a key player to make it all the way to the state championship. [This year], I expect Mallory to be a big presence on both ends of the floor. She will make several hustle plays defensively, and be all over the court trying to get steals and deflections for her team. On offense she can score inside very well for her size and has the talent to shoot outside as well."

Jones was selected to this year's 501 Basketball Team — 41 players representing the best the 501 has to offer both on and off the court. The team is sponsored by Conway Regional Health System, First Security Bank and Conway Orthopaedics and Sports Medicine Center. The senior was nominated by Riley.

"Mallory always gives her best effort and is relentless on defense," Riley wrote. "She may not be the tallest player on the court, but she definitely makes her presence known. You can tell by watching her play that she understands the game and makes several hustle plays to help out her teammates."
After opening the season with seven-consecutive wins, including winning the state finals rematch against Rural Special last week, Wonderview has dropped two of their last three games. This week, the Lady Daredevils face Concord on the road.
"Concord is one of the teams that I've been looking forward to playing against this season," Jones said. "They're one of our biggest competitors by far."
As a senior leader this season, Jones believes that her team's quest for a third straight title is obtainable through sacrifice.
"One of my favorite basketball quotes is [from Phil Jackson], 'Good teams become great ones, when the members trust each other enough to sacrifice the 'me' for the 'we,''" Jones said. "While I might not lead my team in scoring, I would like to think I lead my team by motivating them to always push through when adversity hits."
"Mallory is an encourager and pushes her teammates to be their best selves," Riley wrote. "There is never a negative word that comes out of her mouth, and her effort on the floor makes her teammates effort that much better."
When it comes to basketball, Jones is no stranger to challenges on the court. The senior has played through a personal challenge for most of her hardcourt career. 
"When I was younger, I was diagnosed with alternating exotropia," Jones said. "This condition causes me to have double vision, so my brain automatically shuts one eye off. This makes it harder for me to see players who are coming up from behind me. It also affects my depth perception, which can affect my passing and shooting. I do not normally like to let people know about my condition because I do not want it to define me as a player. While I have to work a little harder than some, I do not allow these struggles to keep me from playing the sport I love."
Off the court, Jones is involved with Beta Club and FCCLA at Wonderview and is always looking for a way to give back to the community she calls home.
"Mallory works a part-time job in Morrilton and is one of the first to volunteer to help out the programs/organizations at school," Riley wrote. "She has already racked up several community service hours for Beta and helped the basketball team with the Fall Festival earlier this month. These things are not mandatory for her or her teammates, but she is willing to sacrifice her free time to help out the school."
No matter how the season plays out, Jones hopes that her play leaves a lasting impact on female athletes in the 501. 
"Always believe in yourself," Jones said. "There will be obstacles and plenty of mistakes will be made along the way, but with hard work, there are no limits to what can be done. You just have to believe in yourself enough to go and achieve it."
Wonderview plays at Concord Friday at 5 p.m.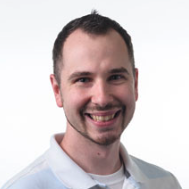 Latest posts by Mark Oliver
(see all)