24 Aug 2022

Jones gives Jackrabbits 'explosive' offensive threat

In 2021, the Lonoke Jackrabbits won eight games in the regular season before falling in the first round of 4A playoffs. Landon Jones earned All-Conference honors for the second straight season, but this year, the senior is ready to help lead Lonoke to a playoff victory and postseason run.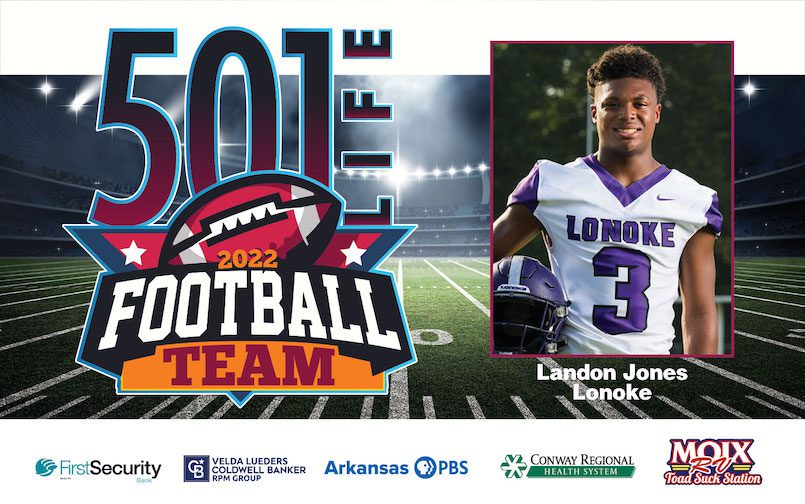 "My favorite football memory is moving up to senior high football my ninth grade year and being able to go to a playoff game with that team and being able to start in that game," Jones said. "Now, our goal is to win a state championship, and we have been working all offseason since the end of the season last year to achieve this goal."
Chris Norton takes over the Lonoke program this year, and he can't wait to find ways to get his senior receiver the ball as much as possible.
"Landon is an explosive athlete with the ability to find a gear most others can't," Norton said. "He has done an outstanding job in the weight room and has a tremendous work ethic. He is a difference maker on the field for our program. Landon is going to be a big play guy for us offensively this fall. We are working to utilize him in a variety of ways as he is a threat to score from anywhere on the field. I expect Landon to push for All-State honors and be a tremendous leader for our program in 2022."
Jones holds an offer from Harding University.