28 Apr 2021

Jolly ninth, Bears fifth after day two in McKinney

MCKINNEY, Texas – Nate Jolly is in ninth place and leads the University of Central Arkansas men's golf team after two rounds of the Southland Conference Championship at the Stonebridge Ranch Country Club on April 27. The Bears were in fifth at 613 (+37).

Jolly birdied the Par-4 ninth to end the front nine. On the back, he added two more birdies and posted a round of 76 (+4). His two-round tally of 149 (+5) is currently ninth, just eight shots off of the leader.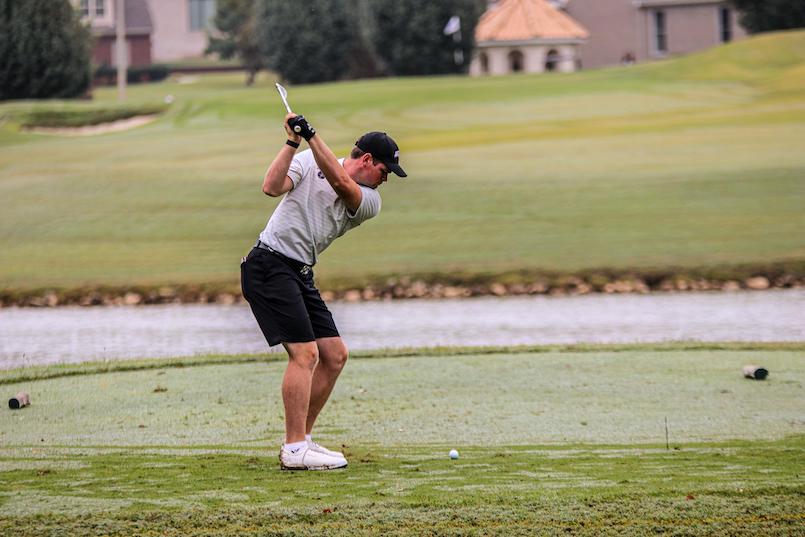 Palmer McSpadden opened the second round with a birdie on the Par-4 first. He produced a second-round mark of 78 (+6). With a two-round score of 154 (+10), McSpadden is tied for 21st.
Miles Smith produced a round of 72 (E) and finished with three birdies on the day. His two-day total of 155 (+11) moved him up 13 spots on the leaderboard into a tie for 28th.
Blaine Calhoon is tied for 28th with a two-round score of 155 (+11). In the second round, he birdied the Par-5 13th and posted a tally of 78 (+6).
Davis Irving tallied two birdies on the day as he notched a round of 81 (+9).
Live stats can be found here. The Stonebridge Ranch Country Club Dye Course is 7,219 yards and is a Par 72.
Team Standings as of April 27
1. Sam Houston – 583 (+7)
2. Lamar – 591 (+15)
3. ACU – 601 (+25)
4. Houston Baptist – 612 (+36)
5. UCA – 613 (+37)
6. Stephen F. Austin – 618 (+42)
T7. McNeese – 623 (+47)
T7. Southeastern La. – 623 (+47)
9. New Orleans – 626 (+50)
10. UIW – 633 (+57)
11. Nicholls – 639 (+63)
Follow the Bears