02 Mar 2022

Johnson's work ethic 'exceptional' for Cabot

By Mark Oliver

A two-point first-round exit in last year's Class 6A state tournament has served as Cabot's motivation for greatness this season. Finishing the regular season at 15-12, the Lady Panthers entered the postseason on a quest to take care of last year's unfinished business. Led by senior guard Faith Johnson, the Lady Panthers got over the hump this week, downing Rogers Heritage, 68-57, on Tuesday to advance to the second round.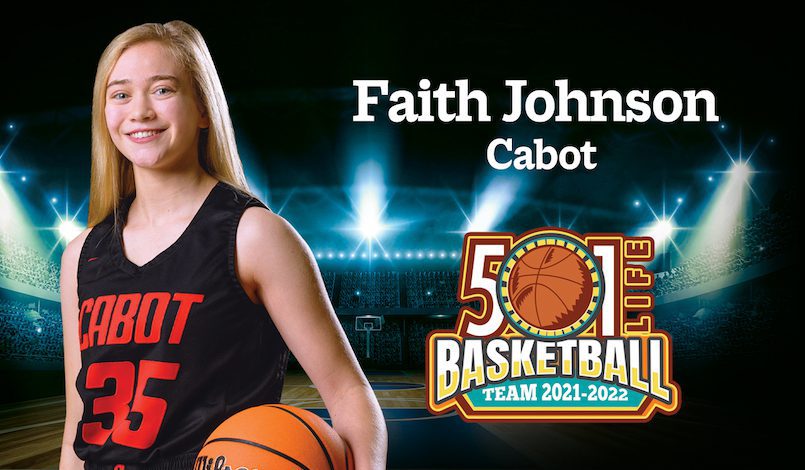 "Making the state tournament this season has been my favorite basketball memory," Johnson said. "We were the underdogs and we proved ourselves and others wrong."
Next up for the Lady Panthers is second-ranked North Little Rock. Despite falling to the Lady Charging Wildcats twice in the regular season, Cabot believes it is battle-tested and ready for the challenge.
In a showdown featuring two members of the highly-competitive Class 6A Central conference, Johnson understands that the secret to success is working harder than your opponent and isn't afraid to pull out all stops to help her team achieve victory.
"By leading by example, I'm making sure I get the best out of all my teammates," Johnson said. "We've played hungry and consistent this season and it's led to a winning season in the toughest conference in the state."
Johnson was selected to this year's 501 Basketball Team — 40 players representing the best the 501 has to offer both on and off the court. The team is sponsored by Velda Luders of Coldwell Banker RPM Group, Moix Equipment and Toy Company, Conway Regional Health System and First Security Bank. The senior was nominated by her head coach, Jay Cook.
"Faith's work ethic is exceptional as she gives 100-percent every single day," Cook said. "She is internally driven to be the best she can be. The energy she brings to every practice and game is unmatched while her passion and love for the game carries over to her teammates."
As the Lady Panthers' lone senior this season, Johnson leads by example and is all-in on her last shot at a state championship ring. No matter how far the team's journey goes this season, Johnson has left an impact on the program that will resonate for years to come.
"Faith leaves both people and places better than she found them," Cook said. "The way in which she conducts herself off the court is nothing short of amazing. The integrity she possesses and the positive example she sets demands the respect of everyone around her."
Off the court, Johnson plays golf and gives back to her Panther community through AP Academy, Key Club, National Honor Society and Spanish Club at Cabot High School. After graduation, the senior will continue her basketball career at Harding University in Searcy.
"Faith is the epitome of the word selfless," Cook said. "She sets a great example for all of her classmates by working diligently to maintain a 4.1 GPA while being involved in multiple extracurricular activities. She sets high expectations for herself and pushes her classmates to do the same."
Cabot faces North Little Rock in the second round of the Class 6A state tournament from Southwest High School in Little Rock at 7 p.m. on Thursday, Mar. 3.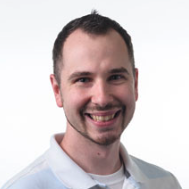 Latest posts by Mark Oliver
(see all)