20 Sep 2021

Joey Tartell visits UCA as artist-in-residence

Posted at 6:42 PMh

in

News

CONWAY – The University of Central Arkansas College of Arts, Humanities, and Social Sciences will host Joey Tartell Sept. 20 through Sept. 23 as part of the fall artists-in-residence program. All events are free and open to the public.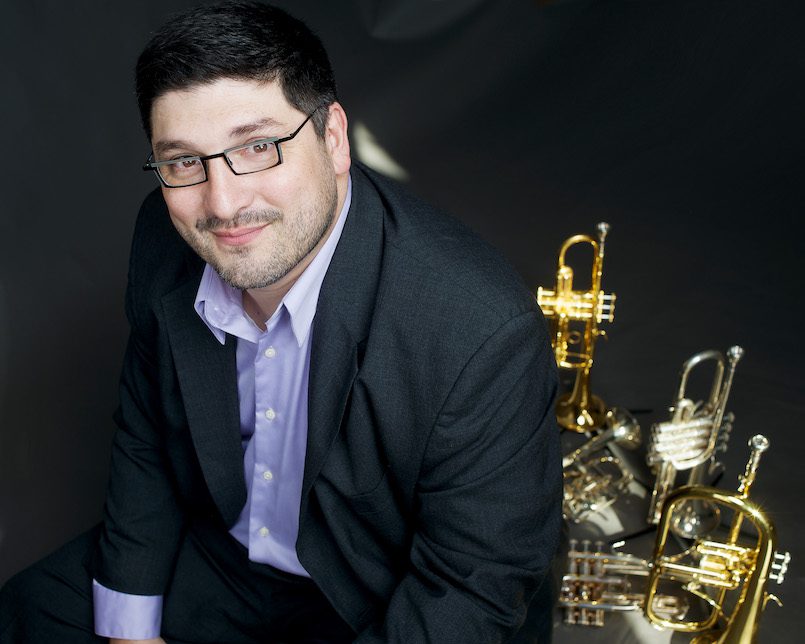 Tartell, a professor of trumpet at Indiana University Jacobs School of Music, will partner with the UCA Jazz Ensembles at 7:30 p.m., Thursday, Sept. 23 at the Reynolds Performance Hall.
Tartell will discuss "Arts Communication" from 1:40 to 2:50 p.m. today in the Snow Fine Arts Recital Hall.
"His opinions, ideas and way of teaching are infectious," said Ross Ahlhorn, assistant professor of trumpet at UCA. "I hope people take advantage of this opportunity."
Tartell is a lead trumpeter in major symphony orchestras, including the Maynard Ferguson's band, the Canadian Brass and the Boston Brass. He hosts "The Open Bell" podcast and runs the "The Tartellog" blog, where he advocates for the arts.
He has recorded with the Woody Herman Orchestra and the U.S. Army's Jazz Ambassadors. Tartell's other recordings include the Buselli/Wallarab Jazz Orchestra, Birch Creek Music Performing Center and Doug Lawrence Orchestra. He has also performed with the Smithsonian Jazz Masterworks Orchestra, the Count Basie Orchestra and the Glenn Miller Orchestra.
As a freelance artist, Tartell has backed up such artists as Doc Severinsen, Aretha Franklin, Don Henley, Manhattan Transfer, Barry Manilow and Arturo Sandoval. He has recorded for the Bob and Tom Show, Orange Bowl Halftime and Parade, Chicago Tribune, Electronic Arts and Konami. He was a student of Gil Johnson, Barbara Butler, Mel Broiles and Vince DiMartino.
Tartell has a master's in jazz studies from the University of Miami and a Bachelor of Music from the Eastman School of Music, where he was also awarded a performer's certificate.
For additional information or to view some events via live stream, visit CAHSS artists-in-residence or contact Ahlhorn via email at [email protected].