10 Oct 2022

Jewelry item on sale Friday benefits Methodist Family Health

Posted at 6:33 PMh

in

News

NORTH LITTLE ROCK – Bang-Up Betty, the gift shop in downtown North Little Rock featuring humorous hand-stamped and hand-cast jewelry crafted in Arkansas, is offering a new piece, created by Stacey Bowers and benefiting Methodist Family Health. The SHINE necklace will be available for purchase from 5 to 7 p.m. during the Dogtown Throwdown at Bang-Up Betty's gift shop at 429 Main St. in North Little Rock on Fri., Oct. 14.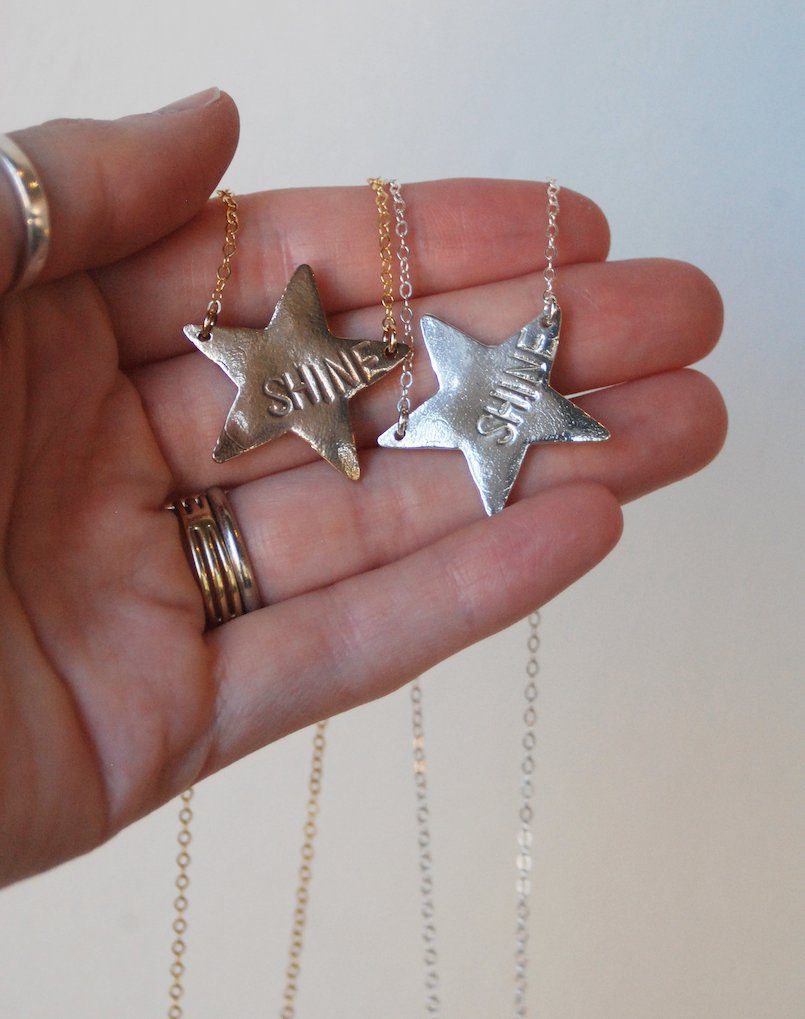 The SHINE necklace reflects the nonprofit's call to action to encourage people to let their light shine so others can be inspired to do the same. Available in bronze and silver, the necklace debuted at Methodist Family Health Foundation's 9th Annual Southern Stakes fundraiser where it brought in a winning bid of $160. The necklace is available at Bang-Up Betty's gift shop in Argenta or online at https://www.bangupbetty.com/shop. Proceeds from the sale of the SHINE necklace will go to Methodist Family Health. The necklace is available in bronze for $58 and sterling silver for $69.  
Bang-Up Betty's inventory includes salty t-shirts, stickers, enamel lapel pins and other gifts and apparel are printed locally or sourced consciously and support local women artists. Methodist Family Health's mission is to provide the best possible care to those who may need our help and serves thousands of Arkansas children and their families who are abandoned, abused, neglected and struggling with psychiatric, behavioral, emotional and spiritual issues.