23 Jul 2018

Jamille Thomas authors children's book

Posted at 10:50 PMh

in

News

Arkansas author Jamille Rogers Thomas just released a new children's book titled "Be Kind. Be Brave. Be a Hero." The story walks through the young life of an African-American male baby boomer who with strong family values manages to overcome negative experiences with integration and bullying.

Jamille is a change agent. A veteran elementary educator and media specialist, she has worked to build a diverse collection of interest to teachers, students and families. As the founder and director of The Distinguished Gentlemen's Club in Conway, she knows firsthand the impact literature can have on the lives of young males. In hopes of shrinking the achievement gap between boys and girls, she continues to seek out books that grab the interest of 21st Century male children.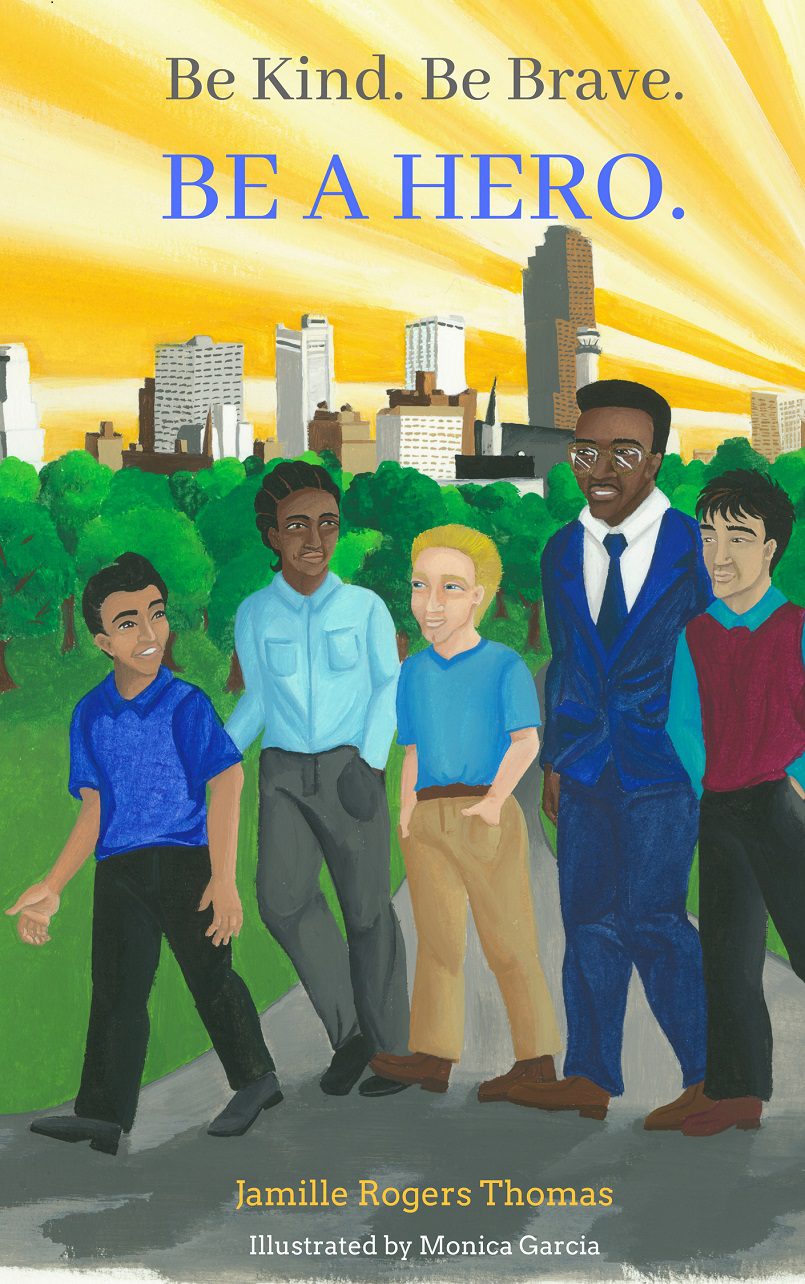 In 2016, Jamille became the first Arkansan to be recognized by the American Library Association for her professional efforts in the Conway School District.
She has had an opportunity to share about her efforts with Gov. Asa Hutchinson and was presented with a citation honoring her service from the Arkansas House of Representatives. Jamille has also been featured in the School Library Journal as a local hero committed to furthering equity in schools and community through literacy.
Jamille has traveled to various schools sharing her effective strategies and was a special guest at the 2018 Texas Library Association state conference. She has a contagious enthusiasm for helping male students be successful in and out of the classroom. With her book, she is able to spread her message of hope and inspire her readers to overcome adversity through kindness.
There will be a book signing at 10 a.m. Saturday, Aug. 4, at the Faulkner County Library, 1900 Tyler St. in Conway.
Jamille is inviting all family, friends, and lovers of books to come out and join the celebration. Jamille along with the illustrator, Monica Garcia, will host an autograph session and will be taking pictures with guests. Books are $15 each.
For more information or to purchase books online, visit JRTandMore.com.