31 May

Jacob Rivera: All the world's a stage

By Dwain Hebda

There are many people of whom it can be said that they didn't choose their passions, their passion in life chose them. Such is the case of Jacob Rivera, a Hot Springs native and 2022 senior of Catholic High School for Boys in Little Rock.

"After I graduated from St. John's [School in Hot Springs], my mom gave me the same offer she gave my older brother in which you go to Catholic for a semester and if you don't like it, you can go somewhere else," Rivera said. "Obviously, we ended up liking it. That's how I ended up going to Catholic. I just love it."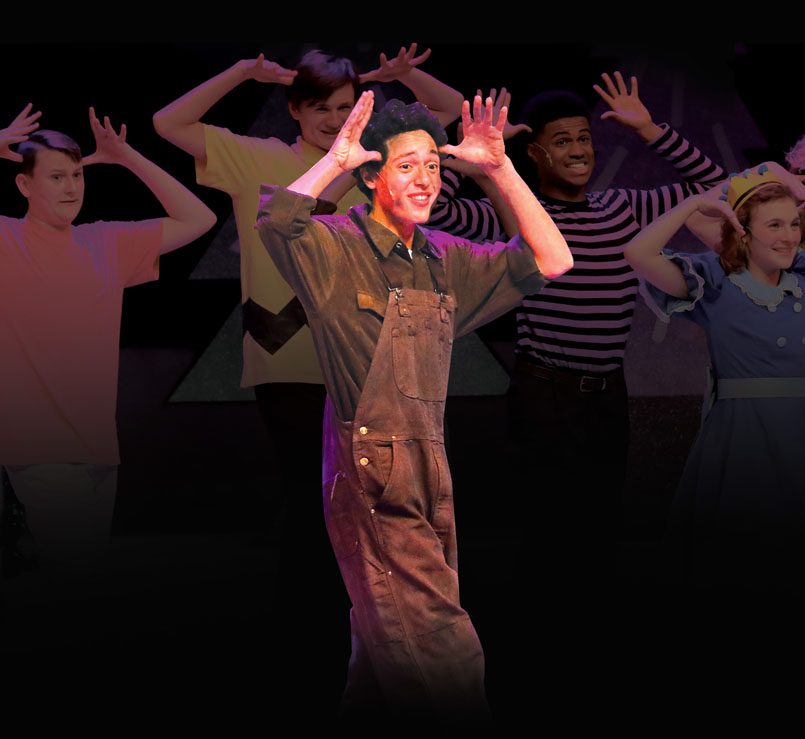 Rivera, 18, said at first he merely enjoyed the academic rigor for which the school is known, but he also didn't waste any time getting involved with various activities. On a whim, he went out for the school play and was cast in Shakespeare's "Midsummer Night's Dream." By the end of that production, he knew he'd found his tribe.
"I started theater just basically to get out of the house and to not be cooped up inside by myself all the time," he said. "My mom's a single parent and she was constantly busy, so I sort of took care of the house all freshman year by myself.
"All the people I met, for me, it was like the family environment that I never had, really. I had a rough background when it came to my home life. That's why I did theater because I just didn't want to deal with that. At the theater, people were nice to me, these people I didn't even know. Next thing I knew, I was friends with them. Next thing I knew, I was best friends with them."
Smitten with the stage, Rivera has gone on to appear in a variety of school and community theater productions. His latest projects include "Into the Woods" at Arkansas Repertory Theatre and the junior version of "James and the Giant Peach" at Catholic, a show that gave him one of his favorite roles.
"I was the beautiful grasshopper. That is my favorite," he said. "It was such a good role! Now, that's on my bucket list of theater, and I will not be satisfied until I do the full-length version of that show."
As passionate as he is about the arts, Rivera is no one-trick pony. He also found his way into Catholic High's JROTC program. Despite being very different in nature and structure than the stage, he said the military program brought out the best in him in a whole new way.
"[JROTC] was just curious to me, like the complete opposite of what I am really into," he said. "I think it was the idea of discipline. I also liked the service projects and the stuff we did around the community. I thought it was interesting because I wouldn't have learned any information about ROTC otherwise. It was seeking knowledge of a complete opposite side of the spectrum that led me there."

Along the way, faculty and staff saw Rivera develop in many positive directions.
"Jacob Rivera is the sort of student who makes my job so deeply gratifying," said Fred Baker, CHS director of college counseling. "Jacob is a self-made success. He is an intelligent young man, but beyond that, he is an individual who discovered his passion and worked relentlessly to create opportunity for himself.
"Jacob has invested hundreds of hours in coaching, rehearsals, and performances, and seeing him achieve his dream of going to college to study musical theater has been truly inspiring."
Rivera will spend the summer working as a production assistant at The Forestburgh Playhouse in upstate New York, one of the oldest summer stock programs in the country. From there, he will report to class at Southeast Missouri State, where he will study musical theatre. And after that?
"Broadway would be lovely!" he said. "I just want to make a stable living, where I don't have to worry about stuff while I'm acting and doing musical theater. What's most important, what really brings me joy, is at the end of the performance when we take our bows and I get to see all the smiling faces of people after they've seen our show and hear people talk about how much they enjoyed it.
"I just want to make people happy. Life kind of sucks every once in a while, and sometimes you just need something to calm you down and bring you back. My goal is, if I can just distract one person who's having a bad day by coming to see a show that I performed in, then I feel like I've done something good for the world. I feel satisfied in what I've done and I feel accomplished."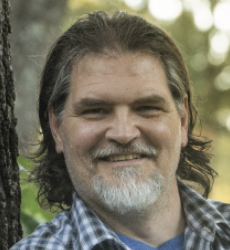 Latest posts by Dwain Hebda
(see all)