25 Mar 2020

It's salad time!
by Don Bingham
With the hints of fresh garden vegetables in the not-so-distant future and spring looming all around, my thoughts will turn again to the hearty salad options. Salads, when kept fresh, interesting and vibrant, never go out of style!
Among my favorites are the simple side salads with an amazing homemade dressing, the Cobb Salad and the Niçoise Salad. I have no doubt that you have your favorites as well! Though not necessarily a salad, I also enjoy varieties of slaws, especially the Napa cabbage, thinly-sliced with green onions and a lemon vinaigrette.
I have listed some refreshing ideas for the coming months, and once tomatoes really taste like a scrumptious Southern delicacy again, there are so many more options to consider!
Pair any good salad with crusty bread – with real soft butter of course – or toast points, bread sticks, toasted cornbread, saltines, etc. Better yet, omit the carbs and enjoy a crunch support system in the salad, such as water chestnuts, cashews, pecans and toasted almonds.
"Presentation is everything" (a statement that has been around a long time and still has much merit to it)! This is a perfect time to use your favorite china, especially those clear dishes with the Depression glass greens and pinks. And use the real silver! There will be plenty of times to use the plastic and paper plates and give in to standing for the quick meal. Even with a simple but hearty salad, I'm going to decide which set of silver to use with tonight's salad, and I may even get out the crystal for my Pepsi Zero!
Be creative and plan ahead for all the garden planting; the rewards are great!
Sesame Chicken Pasta Salad
3 lbs. chicken tenders
2 cups toasted almonds
16 oz. fusilli pasta
2 bundles of asparagus
Spray a heavy pot with cooking spray. Place frozen chicken tenders in pot; cover with lid. Cook on medium heat for 10-12 minutes. Drain and shred chicken into chunks with a fork; cover and set aside. Toast almonds and cool. Cook pasta al dente. Rinse asparagus and clip ends; blanch in boiling water for 1-2 minutes. Cut into 2-inch chunks and set aside.
Prepare Sesame Ginger Dressing.
In a large bowl, combine chicken, pasta and asparagus. Add toasted almonds and toss with the dressing.
Sesame Ginger Dressing
4 tablespoons sesame seeds
1/2 cup frozen orange juice concentrate
1 tablespoon sesame oil
1/4 cup vegetable oil
3/4 cup sugar
1 tablespoon Worcestershire sauce
1 tablespoon lemon juice
2 teaspoons garlic powder
1 teaspoon ginger
1 teaspoon kosher salt
1/2 teaspoon coarse black pepper
In a small skillet on medium heat, toast sesame seeds for about 2 minutes or until golden grown. Set aside to cool. In a blender, mix and then puree orange juice, sesame oil, sugar, Worcestershire sauce, lemon juice, garlic powder, ginger, salt and pepper. Pour dressing into a container; fold in toasted sesame seeds. Chill. Mix well before serving.
Cobb Salad
2 heads romaine lettuce
2 lbs. thick-sliced, oven-roasted deli turkey
8 hardboiled eggs
3 avocados
1 lime
3 tomatoes
Rinse and chop hearts of romaine lettuce into bite size pieces; chill. Slice deli turkey into 1/2 inch cubes. Peel hardboiled eggs and slice. Slice avocados in half and remove pit; peel and cut into small chunks. Rinse lime and slice in half. Squeeze fresh juice over avocado and toss. Clean and slice tomatoes into 8 sections. Arrange salad ingredients in a glass bowl. Cover and chill before serving with dressing.
Cobb Dressing
1/2 cup vegetable oil
1 cup rice vinegar
1 cup sugar
1 teaspoon kosher salt
1/2 teaspoon dried oregano
1/2 teaspoon dried basil
1/2 teaspoon onion salt
1/2 teaspoon coarse black pepper
Combine oil, vinegar, sugar and seasonings together in a blender and mix well. Chill before serving.
Balsamic Vinaigrette Dressing
1/3 cup balsamic vinegar
2 tablespoons red wine vinegar
2 teaspoons Dijon mustard
2 teaspoons Italian spices
3/4 cup olive oil
1/2 teaspoon kosher salt
1/2 teaspoon coarse black pepper
Mix all ingredients in a blender and chill before serving.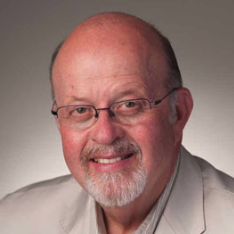 Latest posts by Don Bingham
(see all)