22 Nov 2019

It's Christmas time in the city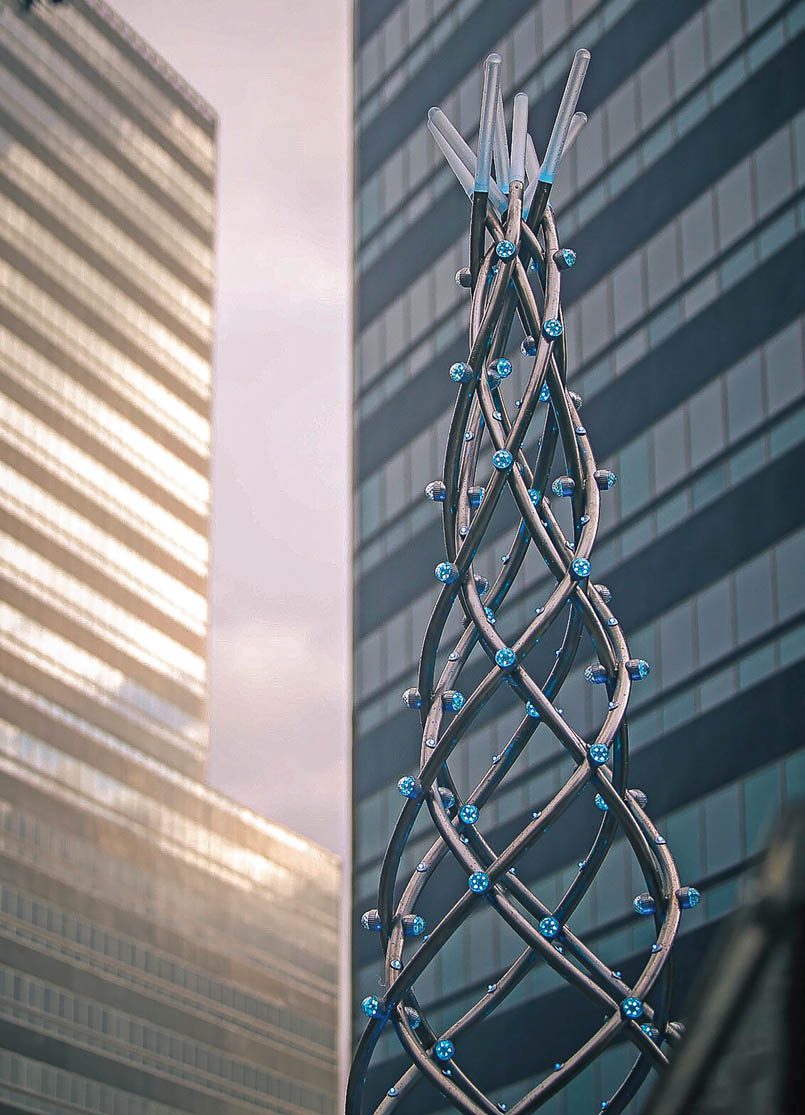 Most of our decorating for Christmas holidays does not include fiber optics, underground cabling, network servers and a half-million dollar machine imported from Japan — but it does in Houston, Texas.
Most of us are not part of a company called UrbanFX, located in Mountain View, which produced more than 300 art-obelisks and two million points of light driven by a network-control center high in a tall building above the city. The center animated those lights all across the downtown area of Uptown Houston, the fifth largest city in the U.S., especially on and surrounding, Post Oak Boulevard. And just to complicate this scenario, the 501 area has one of the creators of such "artful environments" with creations in metal fabrications living in Wooster!
Rob Gilliom makes his home in Arkansas, along with his wife, Nancy (a science teacher). Rob commutes to Mountain View, Houston and around the world! He joined the creative team at UrbanFX and has technically contributed to its immersive light and sound experiences leveraging color, movement and shapes, all driven by ingenious data networking mechanisms in the Uptown Center of Houston.
The City of Houston initiated this project, under the capable and super-creative direction of Corky and Andy Baker (father and son co-owners of Urban Forge, UrbanFX and other companies). Rob joined the team to round out the technical expertise.
In Mountain View, UrbanFX has a 10,000-square-foot studio to display its products, in addition to 100,000 square feet of fully operational manufacturing and warehouse facilities.
The creative vision for this project was made possible through a contract with the Uptown Houston Development District. Corky, Andy, Rob and a growing and talented team made the rest history – and what a history! With millions of dollars to invest, the city began with upgrading the streets, widening the sidewalks and laying underground conduit for the fiber optic cables and data networks required to control the lights and sounds. Meanwhile, back in Arkansas, UrbanFX was constructing 300-plus lighted metallic trees, 20 feet tall with 36X24 oval bases – all choreographically lighted to music from the Houston Symphony, or any other music you might prefer! In addition to the trees, thanks to UrbanFX, 1,000 four-faceted Moravian Stars, Waterford-crystal-like, adorn the district light poles like dynamically lighted ice sculptures.
The opening night unveiling party for this project is to be celebrated on Thanksgiving night – with 250,000 attendees expected to enjoy the opening ceremonies. For 49 days following, millions of pedestrians and drivers will come to experience this spectacular display of magical brilliance. The evening will include worldwide dignitaries, red carpets, music, culinary extravaganzas and of course Rob, Nancy and the whole UrbanFX team!
This mind-boggling project was two years in the making – with 25 trips to Houston. A dedicated "install crew" led by another UrbanFX 501 resident, Kevin Thomas, will work for weeks just to install the trees, stars and ready the infrastructure. Henry Beer and Associates of Boulder, Colo., served as the architectural designers.
Did I mention the Japanese 3D Free Form Tube Bender machine is the largest one in the United States and required a crane to install this piece of equipment in the Mountain View factory?
Should any of us wish to do what Rob does, it might help to have a higher discipline in applied physics, be conversant in electronic design and embedded systems, have the ability to work with all sorts of mechanical solutions, bring 30-plus years in product design and development – and, more importantly, be just lucky enough to find other world-class creative individuals to collaborate with along the way. And yet that has been Rob's story for most of his career. Living in Wooster, Rob has traveled the world with his innovative ways of working in these areas.
When it comes to budgets for this project – let's just say the Houston District knows how to do massive renovation projects in grand style!
Arkansas is proud to claim bragging rights that UrbanFX is located in our state – and that Rob Gilliom lives in the 501! Rob said the company is developing cost-realizable productions for smaller cities – what a grand thought!
Congratulations to UrbanFX and to Rob Gilliom! For more information, contact [email protected]. Merry Christmas to Houston!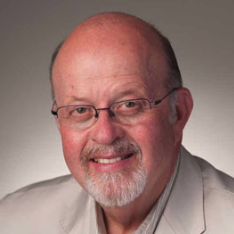 Latest posts by Don Bingham
(see all)