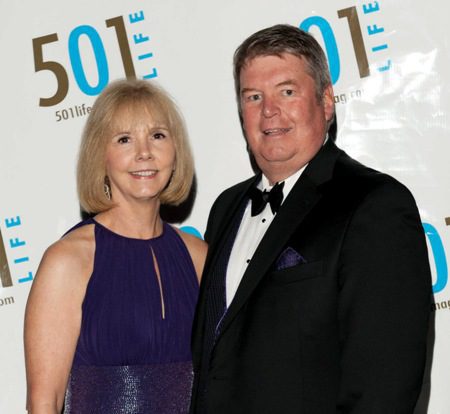 04 Nov

Investiture plans announced for UCA President Tom Courtway

by Sonja J. Keith


Tom Courtway will be officially confirmed as the 10th president of the University of Central Arkansas in a ceremony Wednesday, Nov. 20.

"I am very honored that the board of trustees, faculty, staff and students are having a formal ceremony on Nov. 20," Courtway said. "The investiture will be a day to celebrate the accomplishments of this outstanding institution, and what it means to the state of Arkansas. I am very humbled and proud to be the 10th president of the University of Central Arkansas."


At 2 p.m., in Reynolds Performance Hall, Gov. Mike Beebe will deliver the keynote address during the investiture ceremony. Former governor and U.S. Sen. David Pryor is among the dignitaries expected to attend.


The university has invited presidents from other Arkansas colleges and universities to participate in the processional during the ceremony. About 15 have indicated they plan to attend. Representatives of the UCA Student Government Association will also participate.


A reception will be held after the ceremony in McCastlain Hall. An inauguration concert by the UCA Music Department is planned at 7:30 p.m.


The public is invited to attend.


Courtway was appointed president by the UCA Board of Trustees in December 2011. Courtway was serving as interim president when appointed.


UCA first hired Courtway as general counsel in 2002. He left in late 2003 to serve as interim director of the Arkansas Department of Higher Education and returned to UCA as general counsel in 2004. In December 2005, Courtway became vice president of Hendrix College in Conway until August 2006, when he returned to UCA as vice president and general counsel.


Highlights of Courtway's service as president include the adoption of an official university seal; opening of Bear Hall, a 122,200 square-foot residence hall, which also houses UCA's Athletics Department offices and skyboxes overlooking Estes Stadium; and the construction of a 200-seat campus amphitheater.


Courtway practiced law for several years in Arkansas. He worked with the Wright, Lindsey, & Jennings Law Firm in Little Rock from 1986 to 1993, when he moved to Conway to establish his own practice. In 1995, he joined the Brazil Law Firm in Conway, and in 2000, opened the Courtway & Osment Law Firm in Conway where he remained until 2002.


Courtway served in the Arkansas House of Representatives from 1995 to 2001. During his time representing District 45, he chaired the Revenue and Tax Committee. He also served on the Agriculture & Economic Development Committee, the Judiciary Committee and the Insurance & Commerce Committee.


He worked in Washington, D.C., as a legislative aide for U.S. Senators Dale Bumpers and David Pryor from 1979 to 1982 and from 1983 to 1986 respectively.


Courtway earned a bachelor of arts degree in economics and business from Hendrix College in 1974, a juris doctorate with honors from the University of Arkansas School of Law in 1978, and an M.L.T. from Georgetown University in 1983.


Courtway was born in Wynne and graduated from Conway High School in 1971. His father, Bob, taught at Hendrix College for close to 30 years, and his mother, Betty, was a public school kindergarten teacher. Courtway and his wife, Melissa, have four sons and two granddaughters.