31 Jan 2023

Internet education

By Beth Jimmerson

Whether you're an occasional emailer or an all-night binge-watcher, finding the internet speed that's right for your needs and knowing what can affect it is a necessity.

It used to be simple to connect to the internet, but today, things are more complicated. With browsing, streaming, gaming, shopping, video chatting and more, it's more important than ever to choose the right internet for the best experience.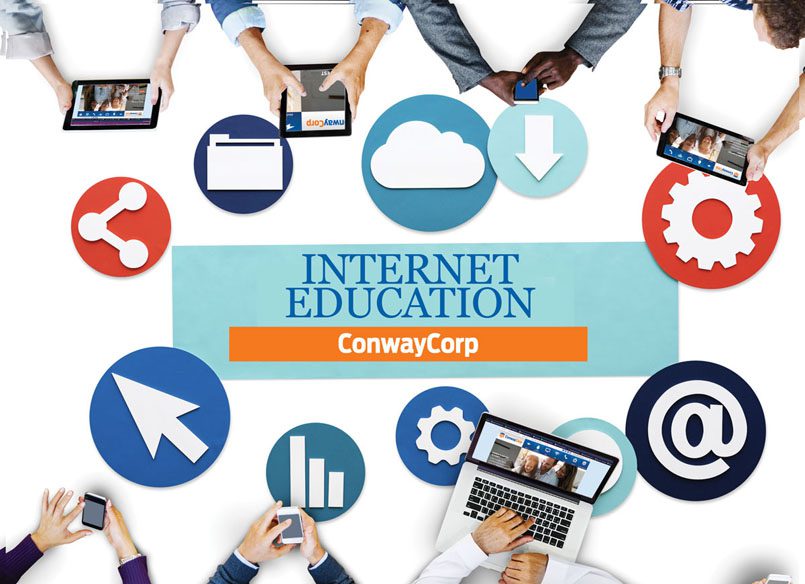 Conway Corp offers five packages for residential customers ranging from a reliable 25 Mbps to the blazing-fast 2 Gig. Which internet package is right for you? You'll need to consider a number of factors, including total number of internet users in your home, number of devices connected and what you'll be doing online.
While it might not seem like you're using a lot of internet, usage for a typical home of four can add up quickly. Consider a mom streaming her favorite show on smart TV and checking her social media accounts; a dad watching the latest blockbuster movie in HD on his tablet plus sending emails for work; a teenager streaming music while playing online games and another child browsing the web while chatting with friends.
To get started, ask yourself these questions. The higher the number, the higher speed internet you will need.
What is the maximum number of devices that could be using the internet in your home, including browsing the internet, using social media or checking mail at the same time?
In today's digital age, it's important to remember internet usage isn't just about checking email on a desktop computer anymore. Devices can range from computers to printers to cellphones to tablets to game consoles – even your fridge can use the internet to let you know you're out of milk. The more internet connections your home has, the higher speed you need. If multiple people are using separate devices at the same time, you will need to increase your speed to accommodate the number of people and devices to ensure an enjoyable internet experience without lag or latency issues.
During your busiest hour of internet usage, how many devices could be streaming at once?
Streaming is a type of download that isn't saved or stored anywhere on your device, but it can still use a lot of bandwidth. Streaming video from sites like Netflix, Hulu, Amazon Prime or YouTube in HD or Ultra HD needs at least a 25 Mbps speed to ensure a buffer-free experience. Plus, a recent survey found that more than 90 percent of people multitask while watching TV or streaming video so simultaneous use is also an important factor in determining speed.
How many devices might be downloading large files, and how long are you willing to wait on files to download?
Downloading is the transfer of data from one place to another. When you download a movie or a song, get an email or search and save from the web, you have a copy of the item on your device. Downloads typically use more bandwidth over a shorter period of time than streaming because you can download faster than you can watch. While faster speeds are not required for large downloads, users who download a lot of files might prefer a faster connection. A two-hour movie can take about 30 minutes to download with a 25 Mbps connection but take only 25 seconds with Conway Corp's 2 Gig connection.
How many devices in your home will be playing games online?
Online gaming is one of the biggest bandwidth users for internet users, especially game updates and the audio calling services gamers use to talk to each other. Most households with at least one gamer need a 100 Mbps connection and will need a higher connection if more than one gaming console – like a computer, PS4, Xbox, etc. – is in the home.
What speed is right for my home?
In general, Conway Corp Broadband 25 internet is good for email and basic web browsing. Broadband 50 internet is good for light video streaming, file sharing and downloading smaller files. Broadband 100 internet is good for moderate video streaming, light online gaming and multiuser homes. Gig internet is good for heavy video streaming, moderate online gaming and professional home offices, while 2 Gig internet is good for maximum video streaming, heavy online gaming, multiple users/devices and advanced applications.
What speed is right for
my business?
In general, Conway Corp Business Broadband 30 internet is good for most small businesses that deal with light web browsing and emails with small attachments. Business Broadband 100 is good for moderate web browsing, email with large attachments, processing credit card transactions, desktop video conferencing and high-definition video streaming. Business Broadband 500 is good for heavy web browsing, high-performance email with large attachments, online backups and file sharing and maintaining a wi-fi hot spot for employees or customers. Commercial customers with heavier internet use can also benefit from one of Conway Corp's custom fiber packages tailored to fit individual business needs.
How do I get the most from my internet package?
Once you choose the internet speed that's right for you, it's important to know what can affect your speed so you get maximum performance. The key to receiving the fastest internet speed is having the right device with the right wired connection. More recently purchased devices can support faster internet speeds than older devices. Some devices are limited to certain speeds. Check the documentation for your specific devices to find their maximum speeds.
The speed you receive also depends on if you are using a wired connection between the device and the cable modem or if you are using wi-fi service. A direct connection is the best way to experience your device's full speed. If you connect via wi-fi, your speed may decrease since wireless connections are inherently slower. Wireless connections are also adversely affected by distance from the router as well as the number of walls or other obstacles between your device and the router.
Conway Corp offers a Managed Wi-Fi solution so you get more control and full coverage over your WiFi network. Managed WiFi Powered by Plum learns and adapts to how you use it, sending a signal to where you need it most. It's constantly adapting to meet your needs to extend wireless coverage and end dead zones. Plus, it offers parental controls, digital security, custom device access and more.
In addition, the wiring that distributes communication services throughout your home or business can impact speeds. Modern buildings usually come equipped with wiring that is more likely to support faster speeds. Older homes and offices are more likely to experience some loss in speed due to out-of-date wiring standards in place when those buildings were constructed.
The internet is changing and growing every day, but Conway Corp has trained customer service representatives and technicians to help you understand and get the most out of your service. If you need help choosing the right speed for your home or have questions about your internet package, visit ConwayCorp.com or call 501.450.6000.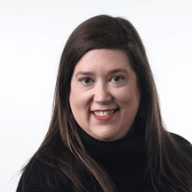 Latest posts by Beth Jimmerson
(see all)