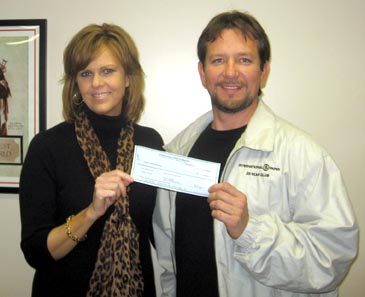 19 Nov 2009

International Paper Foundation Awards Babysitter Training Scholarships

Posted at 9:02 PMh

in

News

"The International Paper Foundation supports non-profits in communities where International Paper has facilities. In Conway, we're happy to support United Way agencies like the Red Cross for their important community work, particularly with the babysitting grant," stated Conway Container General Manager Bruce Wilson.

Scholarship applications will be made available to school counselors in Cleburne, Conway, Faulkner, Perry and Van Buren counties beginning the week of November 23rd. Classes will begin in January and run through March 2010.

"We are appreciative of the International Paper Foundation's support of the life saving and safety training provided to the community by the American Red Cross to ensure more residents are trained to be prepared to prevent and respond to emergencies," stated Faulkner County Service Center Director Colleen Joslin.

The Babysitter course teaches young people critical skills including:
First Aid/CPR
How to supervise children and infants
Basic child-care skills such a diapering, feeding and dressing
How to identify safety hazards and prevent injuries
Care for common injuries such as burns, cuts and bee stings
Communicating effectively with parents
How to research and interview for babysitting jobs
"The class is fun and fast-paced with hands-on activities and lively discussion," stated Joslin. "It's also a great way for young people to learn life saving skills, improve their decision-making and communication skills and set themselves apart from babysitters without professional training."
For more information on Babysitter Training or other health and safety training courses call 501.329.3571.