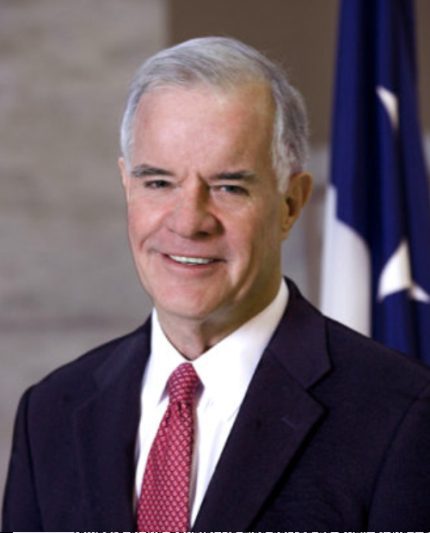 30 Dec 2013

Insurance commissioner to speak at State of Health luncheon

Posted at 1:42 PMh

in

News

Arkansas Insurance Commissioner Jay Bradford will be the featured speaker at the second annual State of Health luncheon from 11:30 a.m. to 1 p.m. Tuesday, Jan. 7, at the student center ballroom at the University of Central Arkansas.
The luncheon – hosted by the Conway Regional Women's Council – will include a presentation on the Affordable Care Act and changes in health care. Information will also be presented on Conway Regional's Community Health Needs Assessment Report and action plans.

Individual tickets are $25 and reserved tables of eight are $200. Space is limited. For more information or to purchase tickets, please call 501.513.5771 or email [email protected].

Bradford was appointed in 2009 by Gov. Mike Beebe. He brought to the department more than four decades of experience in the insurance industry, including 30 years as founder, chairman and former shareholder of First Arkansas Insurance Group, a statewide network of independent property and casualty agencies. Customer service and consumer protection have been hallmarks of his career.
Prior to his appointment, Bradford served for two years as the director of the Division of Behavioral Health Services within the Arkansas Department of Human Services. He served in the Arkansas Legislature for 24 years where he was chosen both Speaker Pro Tempore of the House and President Pro Tempore of the Senate. He also served as chair of the Public Health, Welfare and Labor Committee in both bodies.

Some of the highlights of his service in the Arkansas Legislature include serving as chief sponsor of the Tobacco Settlement Funding Bill, legislation which resulted in Arkansas being the only state in the nation to mandate all the settlement monies be used for healthcare. He also served as lead Senate sponsor of breast care legislation which resulted in millions of dollars being made available for the prevention and treatment of breast cancer.

He has achieved numerous honors and awards during his service to the citizens of Arkansas, including the 2006 Arkansas Business Executive of the Year and the 2005 Libertarian of the Year from the American Civil Liberties Union. He is active in various community and political affairs.

A graduate of Subiaco Academy, Bradford holds a bachelor of arts degree in economics and psychology from Henderson State College and has also been recognized as a Distinguished Alumnus of that institution, now known as Henderson State University. He is a Certified Insurance Counselor (C.I.C.) and holds an honorary doctor of science from the University of Arkansas for Medical Sciences.