01 Jan 2023

Infinite hope

By Dwain Hebda

DuShun Scarbrough is too young to have heard Dr. Martin Luther King except in retrospect. But the civil rights leader left an indelible imprint on him nonetheless, inspiring him to not only rise above his circumstances, but to carry others along with him.

"I grew up at 23rd and Rock," he said. "If you remember the 'Bangin' in Little Rock' documentary, that was where I grew up. I was raised in an environment where statistically I was not supposed to be here today."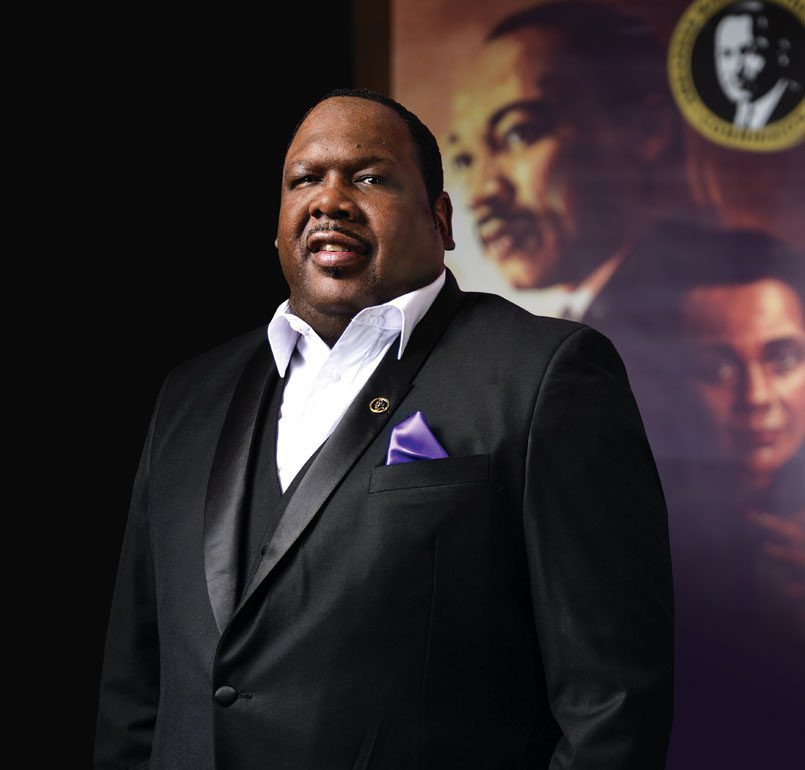 In those times, a young person's options presented themselves early and with clarity: answer the lure of the streets or swim upstream, forging a different future. Two early figures helped Scarbrough find the latter.
"My grandmother, the late Pearl Scarbrough, was very overprotective. I was 14 years old and wasn't even allowed to go off the porch," he said. "I had to sit in the house and pretty much read all the time. She knew the situations that we lived in and her prayer is what covered us all the time.
"Then, I happened to meet a mentor of mine in junior high school, Carl Dupins, and he would come by and get me involved in the community. He heard me speak and he was able to push my message out throughout conferences and any programming going on throughout the state."
Blessed with a compelling voice and armed with the conviction of one who has lived his subject matter, Scarbrough found confidence in public speaking. That confidence passed for courage when life was at its most intimidating.
"After high school, I felt the confusion of taking that next big step in life," he said. "There's always that part of you that's scared, knowing at the next level you have to achieve for yourself."
Scarbrough nonetheless marched on to Philander Smith College in Little Rock for his undergrad, earning advanced degrees from Florida A&M University in Tallahassee and Webster University in Orlando and eventually a law degree from Western Michigan University Cooley Law School. Though the campuses changed, his commitment to returning to his home state never wavered.
"I always wanted to go away and learn skills and gain the ability to help my community and then come back and use it," he said. "That's exactly what I did."
In 2008, he accepted the role of executive director of the Arkansas Martin Luther King Jr. Commission, dedicated to promoting racial harmony, social justice and equality for all Arkansans. His enthusiasm and steady leadership quickly calmed what had been years of internal squabbles there, bringing a unified effort to the work at hand. From the very first day, Scarbrough's leadership platform rested on his unshakable commitment to inclusion.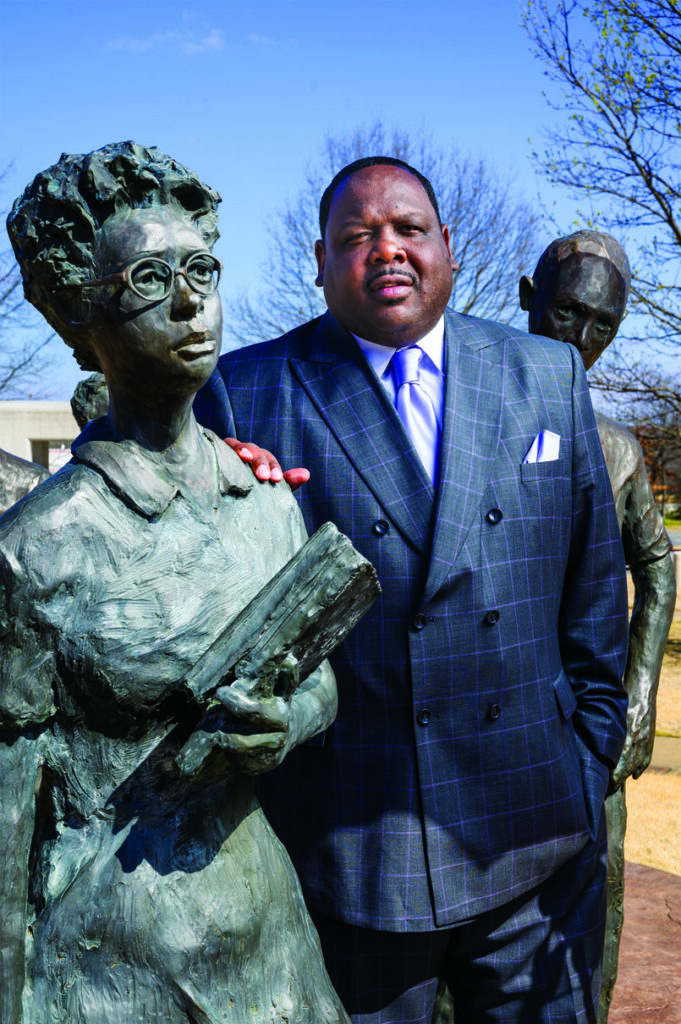 "I wanted to serve cities throughout all four of Arkansas's congressional districts," he said. "Not just African Americans, but the Caucasian community, Hispanic community, you name it. I wanted everyone involved."
This open-arms welcoming to people regardless of background has enabled Scarbrough and his team to accomplish remarkable things, from addressing youth violence to promoting economic development and improving educational opportunities throughout Arkansas.
"In Central Arkansas, we've formed partnerships to be able to teach the ideology of Dr. Martin Luther King Jr.," he said. "Our youth programs include Leadership Education and Acceptance of Diversity and the Dream Keepers, founded in 2008. These are made up of youth who are engaged in learning about Dr. King. We have partners in the schools and assemble youth groups within the schools as well."
More than an organizer, Scarbrough is an energizer for the people he interacts with, those who walk alongside him on the road to equality for all. To him, everyone is a brother or a sister and he refers to them as such, be they the head of a state agency, a random volunteer or even Dr. King's daughter with whom Scarbrough has worked regularly. In this way, the onetime abandoned teen – now a physical father of three — has a spiritual kinfolk he can count in the hundreds.
"I give my job my all and I give my wife, Angela, and my family my all," he said. "It also becomes where people you work with in the community become family. I've been called the godfather to many youth because our households are hurting due to the absence of strong fathers and guidance. Our young people need to know their surroundings don't have to determine their future. I want kids to know you don't have to end up how you start.
"I was marked for failure, and everything was stacked against me, but I'm a living witness that prayer and wise counsel will go a long way. I think I would like that to be a mark of my legacy."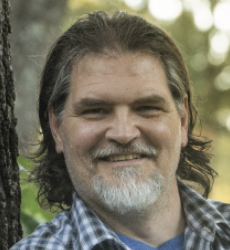 Latest posts by Dwain Hebda
(see all)