18 Jan 2018

In love with the 501

by Don Bingham
Mike Kemp photo


In reality, what's not to love with the 501 life, lifestyle and countryside! Its people, its scenery, its educational opportunities, its tradition, its heritage — all these and more offer each generation with a unique and generous supply of the really important things in life!


For those of us who have lived in the 501 for many years, we see the value of the often unspoken realities of family and friendships — of growing up in 501 day-to-day opportunities.

Almost all of us enjoy sitting down with a cookbook and not only perusing its culinary offerings, but also enjoying the origin of the recipe. In thinking of all the things we love about life in the 501, we revisited our cookbook shelves and rediscovered the friends and acquaintances we have loved dearly through the years! Many of you will recognize this potpourri of fantastic dishes, in addition to those who created or perpetuated them! Enjoy the memories and the time to be grateful for life in the 501.


Chicken Cordon Bleu (Nellie Henderson)

6 boned chicken breasts
6 slices Swiss cheese
6 Canadian bacon rounds
3 eggs, beaten
1 cup milk
Salt and pepper
Seasoned bread crumbs


Pound breasts between waxed paper until 1/8-inch thick. Place 1 slice of cheese and bacon round on each chicken breast. Roll up and secure with toothpicks. Make sure ends are closed.


Combine eggs, milk, salt and pepper. Soak breast in egg and milk mixture twice and then in bread crumbs.


Fry over medium heat 10 minutes on each side, until breasts are browned. Serve hot cheese sauce over each breast.


Yeast Biscuits
(Carla Smith)


1 package yeast
1/4 cup shortening
2 cups flour
2/3 cup milk, warmed
1/4 cup sugar
1/2 teaspoon salt


Soften yeast in milk and stir in sugar. Cut shortening into flour and salt until mixture resembles coarse crumbs. Blend in yeast mixture. Turn onto lightly floured surface and knead lightly 30 seconds. Pinch off rolls. Place in greased pie plate or cake pan 1-inch apart. Cover and let rise in oven with control barely on (80 to 85 degrees) until doubled in bulk, about 30 minutes. Bake in preheated over at 425 degrees for about 10 minutes or until lightly browned.


Walter Dunaway's Roast Duck
(Sue Clark)


2 ducks
1 small onion
1 carrot
1 celery stalk
1 can consommé*
Sherry wine


Sprinkle salt and pepper inside and out. Place onion, carrot and celery in duck. Place duck in roaster, breast side down. Cook in roaster with tray in bottom to hold duck off the bottom. Add consommé (Cross and Blackwell) and 1/2 can sherry wine for each of two ducks.


Place roaster in oven set on 350 degrees for about three hours. During the last 30 minutes, remove cover and turn breast up. Add 1 tablespoon of sherry wine to gravy just before removing.

Throw away the onion, carrot and celery before serving.


*If unable to get Cross and Blackwell brand consommé, use Campbell's but add a can of water and use 1 can of wine instead of 1/2.
---
Recognized throughout the state as an accomplished chef, Don Bingham has authored cookbooks, presented television programs and planned elaborate events. Today, he is the administrator for the Governor's Mansion.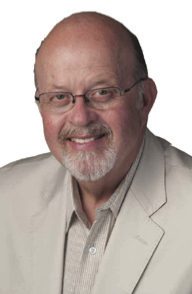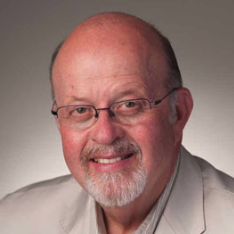 Latest posts by Don Bingham
(see all)