20 Jan 2020

In love with chocolate truffles

How do I love thee – let me count the ways! I'm quite sure the delightful, delectable, delicious chocolate truffle would be high on my list of ways to celebrate St. Valentine's Day!

While perusing some of our favorite dishes that lead one to romantic heights, I found some interesting history that supports my enjoyment in giving anything chocolate for valentines.

That grand "old" reliable source of history, Google, tells me that by the 1840s, Valentine's Day as a holiday was in full bloom in the English-speaking world. It was a time of Cupid's golden era. The prudish Victorians adored the notion of courtly love and showered each other with elaborate cards and gifts.

History tells us that Richard Cadbury of a British chocolate manufacturing family had recently improved their chocolate-making technique to produce a purer cocoa butter from the whole beans for a more palatable drinking chocolate.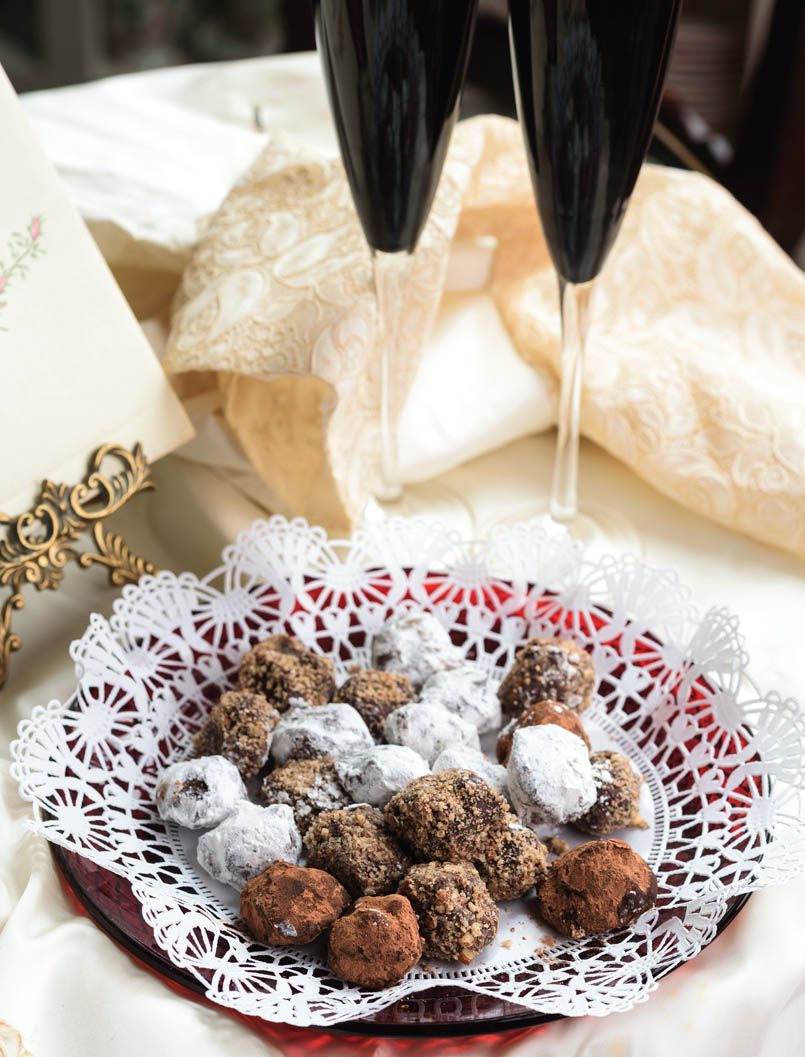 This process resulted in an excess of cocoa butter, which in time led to the production of elaborate "eating chocolate." Exquisite boxes – satin-lined, heart-shaped, bejeweled and carefully decorated with filled chocolates – became the rage!
I also discovered in my research that two of the leading prominent proponents of early Valentine's Day celebrations were both beheaded for their valentine convictions! Oh dear! My condolences to these gentlemen, and kudos for their sacrifice that does not go unnoticed.
One of our all-time favorite treats for this love-sharing time of year is perfect to prepare days ahead of time; simple to make, and can be presented in the simplest of fanfare to the most elaborate! Creamy Chocolate Truffles take a few minutes to prepare, using basically three to four ingredients. The key to their success is the reduction of the cream, which takes just minutes to produce. Rich chocolate is folded into the hot, reduced cream mixture, and then refrigerated before rolling chocolate delicacies into small culinary wonders. The chocolate balls may be flavored with your choice of liqueurs and/or rolled in nutmeats, powdered sugar or even more powdered cocoa!
Whatever your choice, start the simple process days ahead and enjoy the season. For those of you who are not familiar with the term "truffle," this is actually a root tubular growth found underground, often sniffed out by pigs. It is a rich addition to many savory dishes not at all of the chocolate variety.
The truffles are roughly formed in nature, thus making the chocolate truffle's resemblance to a misshaped golf ball the perfect desired look for the assorted box of candies. I prefer my creamy chocolate truffles on the hefty side; my wife prefers hers to be far daintier. The choice is yours, but the result is one of the many proper ways to say "from your valentine" with great grace and style!
Creamy Chocolate Truffles
1 1/2 cups heavy cream
7 ounces bittersweet chocolate, finely chopped
Powdered unsweetened cocoa, cinnamon, grated chocolate or ground nuts (for rolling)
In a large heavy saucepan, bring the cream to a boil over moderately low heat. Boil, stirring constantly, until reduced by half to ¾ cup, about 10 minutes. Remove from the heat, add the chocolate and stir until smooth. Scrape into a shallow container and refrigerate uncovered until firm, 4 to 5 hours.
For each truffle, form about 2 teaspoons of the cold chocolate mixture into a rough ball. Roll the truffles in the coating of your choice and refrigerate, covered, until ready to serve. They keep in the refrigerator for up to 3 weeks, or they may be frozen for several months.
These creamy truffles may be rolled in powdered cocoa, cinnamon, grated chocolate or nuts. They are best made with top quality chocolate. For a special treat, serve them with coffee and brandy.
Makes about 2 dozen.
White Chocolate Mousse
1 cup heavy cream
1/2 cup granulated sugar
1/2 cup water
3 egg whites
1/2 pound white chocolate, finely chopped
Raspberry Sauce (recipe follows)
Whip the cream and refrigerate until ready to use.
Bring the sugar and water to a boil and cook for a few minutes to form a syrup. Place the egg whites in a mixing bowl. Beat until they are fairly stiff. With the mixer motor on, pour the hot syrup slowly into the egg whites. Continue to beat at high speed for a few more minutes. Fold the chopped chocolate into the egg whites, then fold in the whipped cream.
Pour into individual serving dishes or wine goblets and chill. Serves 6-8.
Raspberry Sauce
1 package frozen raspberries, thawed
or
1 pint fresh raspberries, rinsed
1 tablespoon granulated sugar
1 shot Kirschwasser (German cherry brandy)
Put the raspberries, sugar and Kirsch in the container of a blender or food processor and puree. Strain the sauce and pour it over or around each serving of white chocolate mousse.
Black and White Truffles
Pastry:
1 cup butter
1/2 teaspoon vanilla
1/2 cup confectioner's sugar
2 cups all-purpose flour
With steel blade in food processor bowl, mix butter, vanilla and sugar until smooth. Add flour and press until ball forms on blade. Divide into 40 pieces on a baking sheet. Wrap and refrigerate while making filling.
Black Truffles:
8 ounces almonds
8 ounces semi-sweet chocolate
2 egg whites
Using steel blade in the work bowl of a food processor, finely grind almonds and chocolate. Add egg whites and process until holds together. Divide mixture into 40 pieces, using 1 tablespoon for each. Roll to form a ball.
Remove pastry from refrigerator. Flatten in palm of hand. Wrap it around truffle. Roll into a ball. Place on ungreased baking sheet 1 inch apart. Bake 18-20 minutes until lightly browned. Cooled cookies may be sprinkled with confectioner's sugar or ground chocolate. Makes about 2-3 dozen.
Strawberry Trifle
2 angel food cakes
2 (10-ounce) packages frozen or fresh strawberries
3 cups vanilla pudding
3 cups heavy cream, whipped
Break or tear cake into small pieces; use 1/3 cake for layers. Pour 1/3 strawberries over cake, next 1/3 of pudding, then 1/3 of cream. Repeat layers in desired quantity. Trifle bowls are preferred as containers to allow the layers of the dessert to be enjoyed to the fullest.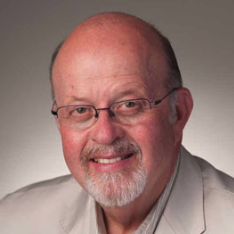 Latest posts by Don Bingham
(see all)