20 Mar 2017

'If you can't stand the heat, get out of the kitchen'

by Don Bingham

The thought of an outdoor kitchen has always intrigued me. I have friends who have them, and I know of entire neighborhoods with them. Some are extravagant and others are quite simple, but all of them offer the cook/chef a wonderful opportunity to enjoy the multi-faceted world of the culinary arts.

One of my dear friends, Brian Poppe, has an outdoor kitchen. He and his wife, Lori, started the project with the need for a new deck. It evolved into multi-levels of entertaining, an outdoor TV for cooking and game watching, fire pits, grills and more! As I consider a new outdoor kitchen for my wife and myself to enjoy, I asked Brian some questions regarding their grand production.


When was your kitchen built?


Brian: The summer of 2015. We had a 20-year-old deck that we seldom used. Several of my neighbors had outdoor kitchens – they were my inspiration. I used tidbits of information from their designs, and many of my neighbors actually helped me finish the outdoor kitchen and deck.


What does you outdoor kitchen contain?


Brian: A double burner grill with rotisserie bought from a close-out at Metro Appliances in Maumelle; a granite sink bought on close-out at Home Depot; a mini refrigerator purchased from Sam's Club (my favorite store); an electric smoker and a double gas burner; two ceiling fans; three strands of party lights; and a 22-inch TV. It also has enclosed trash cans, a sliding drawer for trays, a stainless steel front door "kick-plate" and tile counter-tops of wrapped barn tin.


What are your favorite items to cook outdoors?


Brian: I love to cook ribs in the smoker, bacon on the double-burner, steaks on the grill and pork loin/chicken on the rotisserie. My passion for fishing also allows me to do all of my fish frying outside, and for that, my wife is very thankful!


Where do you store your utensils?


Brian: Obviously, I had to have my own set of cookware, so I purchased various pots, pans and utensils over the past few years. I turned an old television armoire into a storage facility. It sits just inside the house in my home office.


Has Lori enjoyed you being able to cook outdoors?


Brian: Oh my gosh, she loves it probably more than I do. I used to grill occasionally, but she has me out there all the time now.


How often do you cook in the outdoor kitchen?


Brian: Pretty much, year-around. Being covered, the rain doesn't bother me, and I have found that it is never too cold to cook outside.

Brian's outdoor meals typically include a variety of grilled vegetables, cooked with a combination of olive oil, sea salt and Cavender's seasonings.


Brian's inspiring passion for the life of the outdoor cook and kitchen has inspired me to move forward on plans for an updated outdoor kitchen at our home. Here are some of Brian's favorite dishes from his outdoor kitchen:

Baby Back Ribs

In a bowl, mix equal parts of mustard and brown sugar (approximately 1 cup of each).


Slather the ribs with the mustard and brown sugar mixture. Let sit for 30 minutes prior to placing them in the smoker. Place ribs in smoker for about 3 hours at 225 degrees.


Remove and baste with butter, wrap in heavy duty foil and smoke them for another 1-2 hours.


Place ribs in an old ice chest and let them rest and continue cooking for an hour or more.


(Brian takes the ribs out and sprinkles heavily with Rendezvous Dry Rub Seasoning.)

Chicken Wings

Use 2 parts Italian dressing and 1 part soy sauce to marinate the wings overnight. Place them in a heavy duty storage bag so they may be tossed around occasionally to ensure the marinade is fully coating the wings.


Place on preheated grill and cook until done. Discard unused marinade.


"This was my dad's 'go-to' meal when they were entertaining," said Brian.

Barbecued Quail

5 tablespoons hot sauce
1 cup buttermilk
4 quail, whole or split
4 tablespoons apple-cider vinegar
Hot pepper jelly

Mix 3 tablespoons of hot sauce with the buttermilk. Add the quail and marinate for 30 minutes or overnight in the buttermilk mixture. Remove the quail from the buttermilk bath and pat dry. Prepare the grill. Place the quail over hot coals, or under the broiler, skin side down if split. Cook until browned. Turn and brown the other side, cooking until done to your liking.


To make the sauce, mix the remaining 2 tablespoons of the hot sauce with vinegar. Serve the sauce with the barbecued quail.


After grilling the quail, brush with 1/2 cup melted hot pepper jelly, and pass the rest at the table.
---
Recognized throughout the state as an accomplished chef, Don Bingham has authored cookbooks, presented television programs and planned elaborate events. Today, he is the administrator for the Governor's Mansion.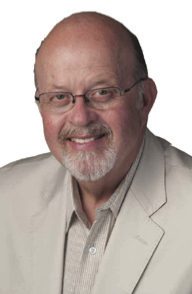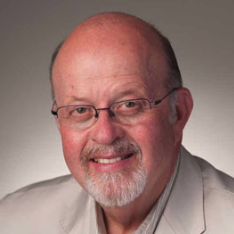 Latest posts by Don Bingham
(see all)